Can identical twins be born generations apart? Either that or there's been some weird time-travel thing happening lately.
After a Reddit user posted what appears to be look-alike pictures of her mom and herself Monday, the Internet swiftly took notice.
RELATED: Hot grandpa? See the vintage photo that has the Internet swooning
Shaylybri isn't the only apple that fell close to the tree, though.
TODAY asked readers to share their own photo comparisons of themselves and a relative, and as it turns out, there are plenty of other tree-hugging apples hanging around.
Here are some photos that made us do a double take:
When she graduated from college, Stephanie Frontera Livshin apparently looked like just like mom.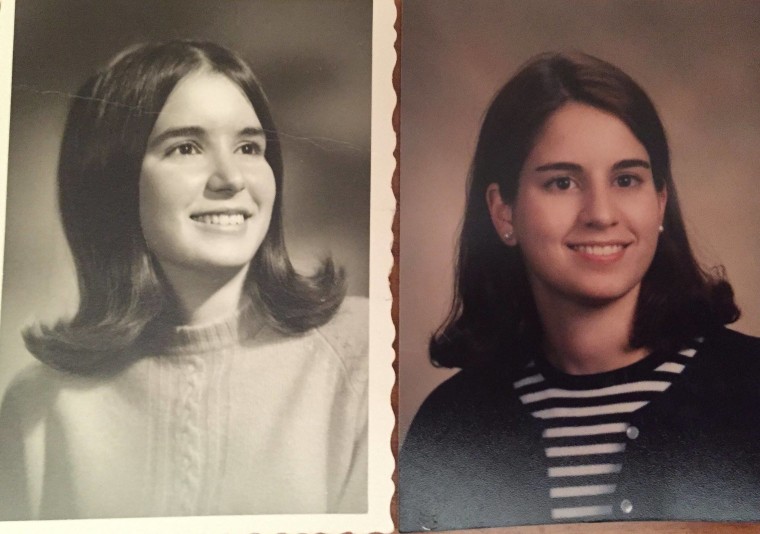 RELATED: Which one is Mom? Photo of twin girls with their mother stumps the Internet
Megan Wyatt Deweese proves the resemblances often start young. "My daughter on the left at 3.5 years old. Me on the right at 4 years old," she wrote.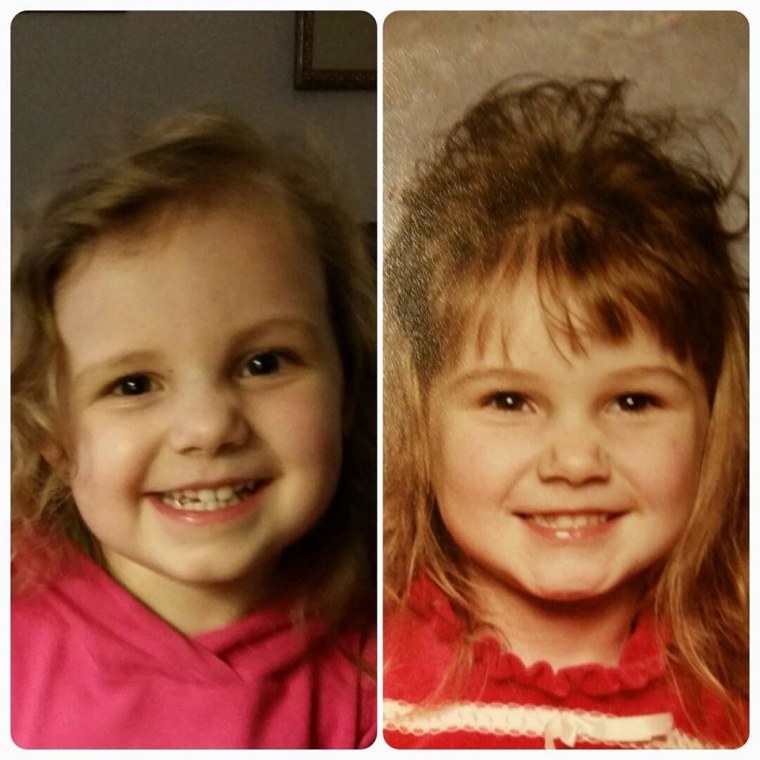 Megan Herrett's husband and son, each shown at the age of 2, have the same smile, hair and adorable dimples.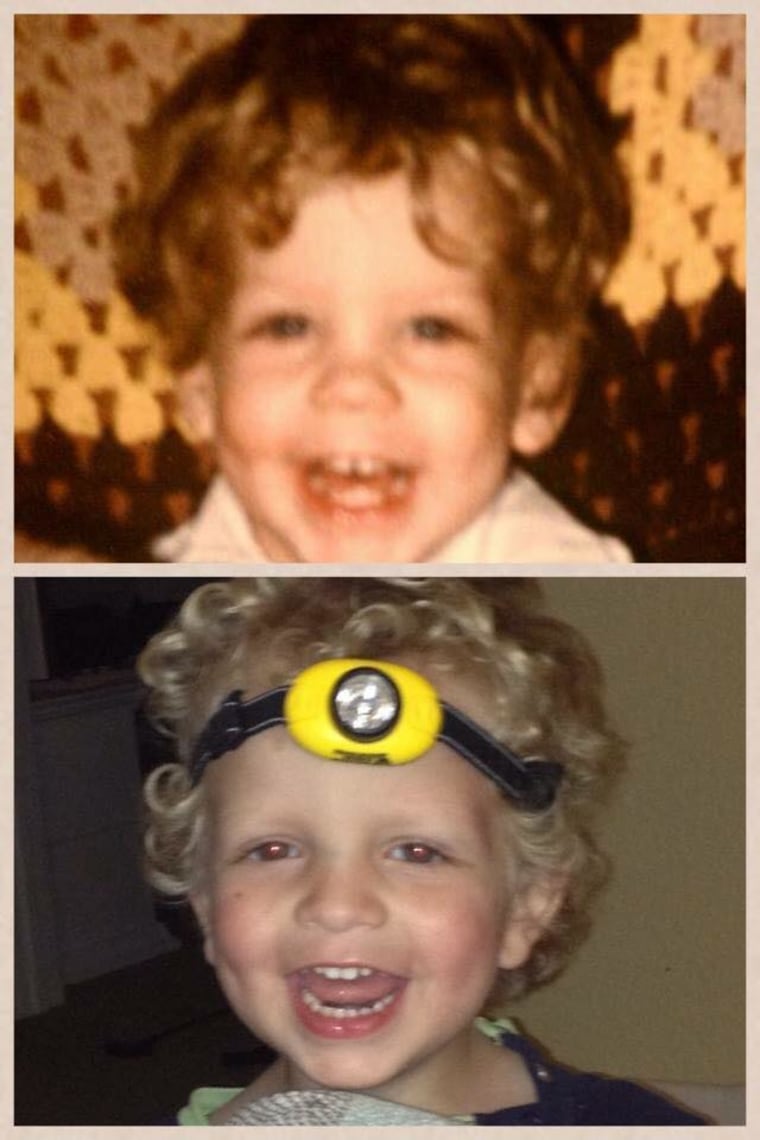 The black-and-white coloring isn't the only similarity between Jessica Curtis and her mom, each at age 7.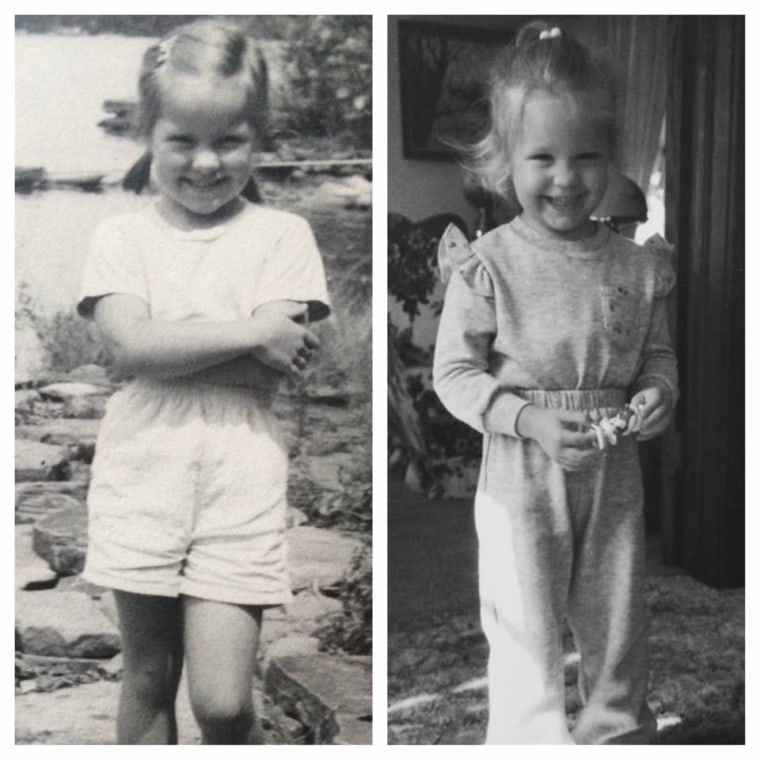 Even in a close-up, Kelly Varner and her mom look extra similar during their high school years.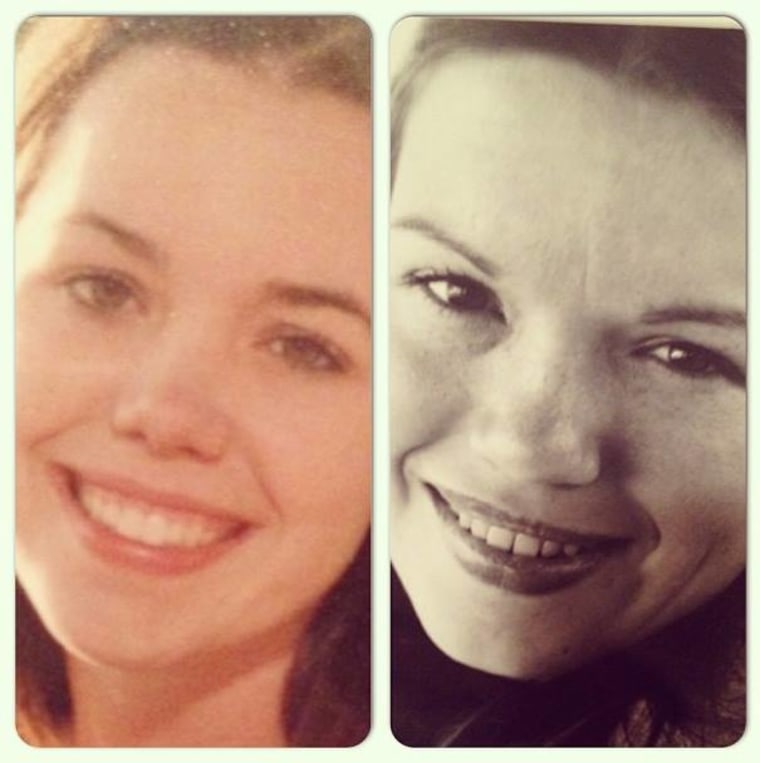 RELATED: Dad and son dress as each other for Halloween in mind-blowing swap
Except for the extra hair on Natalie Tabor McPherson's daughter's head, these two babies could be the same person. McPherson confirms, "Yes, we still look alike."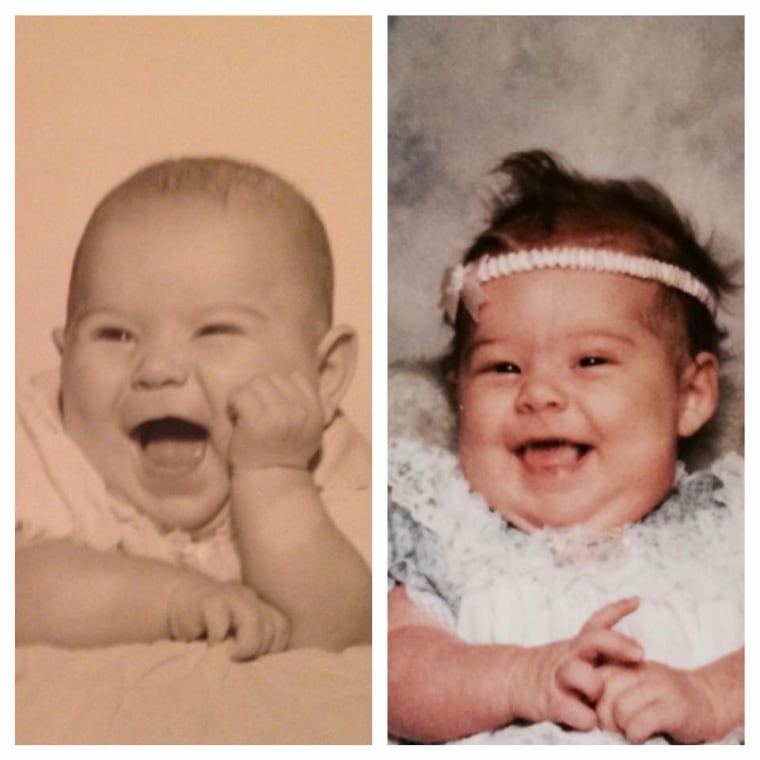 Gender divides don't matter either when it comes to look-alike relatives. Merci Johnston Bachman and her son look eerily similar when they were each 13 years old.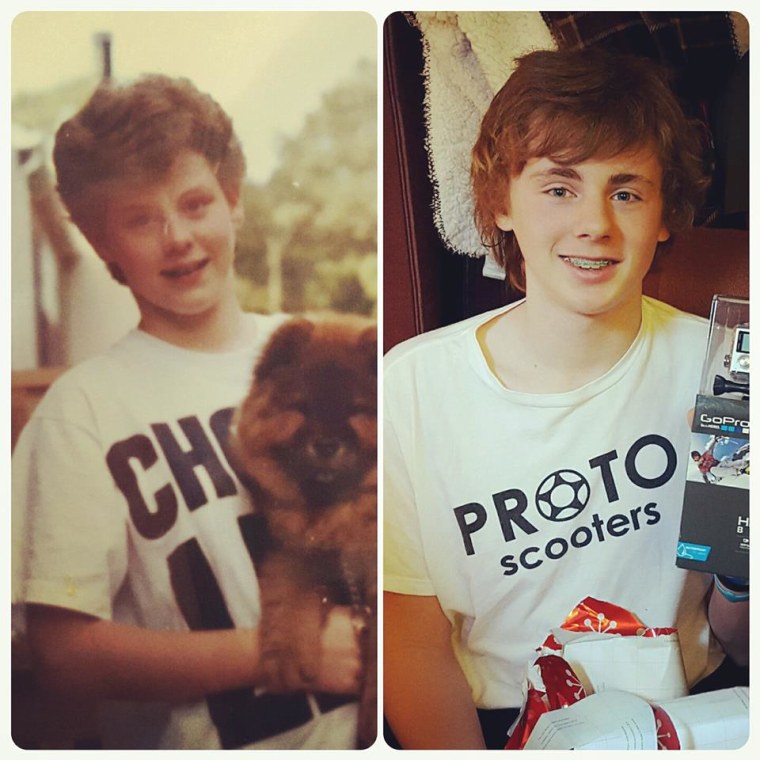 And some parents and children look alike always, no matter the age difference.
As Betsy Buisson put it, "Same mouth, eye shape, long face, everything!"