/ Source: TODAY Contributor
Parents are funny — especially on Facebook! And we love them for it.
Because if you buy into the posts about over-achieving children and pictures of perfect families that grace page after page on Facebook it's easy to think you're all alone in your craziness.
So we'd like to take a moment to say LOL to the hilarious moms and dads who aren't afraid to tell it like it really is. Here are our picks for this week's Funniest Parents on Facebook!
Want to share your funniest parenting moments with TODAY? Just post them on our Facebook page at TODAY Parents, or tag us OR Sarah Maizes (our Parenting-Humorist-at-Large) in your comments. We'll pick our favorites to feature in our next installment!
1. Brother love (Happily Ever After)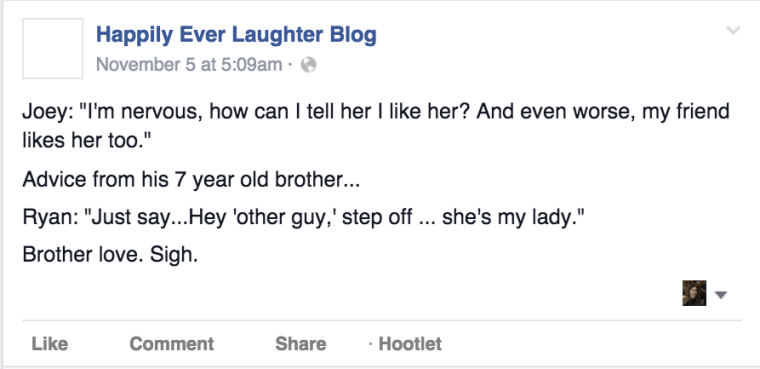 2. What a view (Questionable Choices in Parenting)

3. Hormones are hard (Shannon Day's Martinis and Motherhood)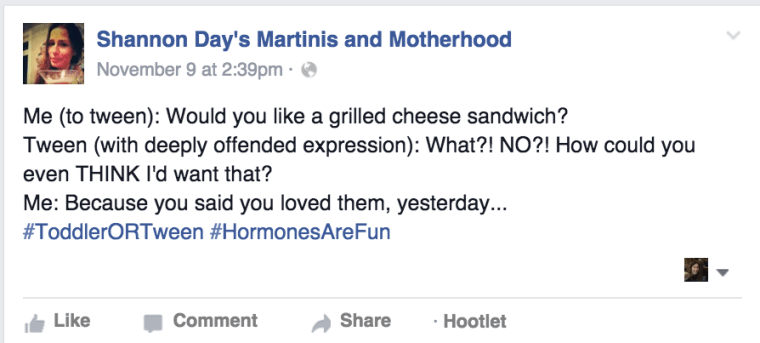 4. Kitchen closed (Pam Moore)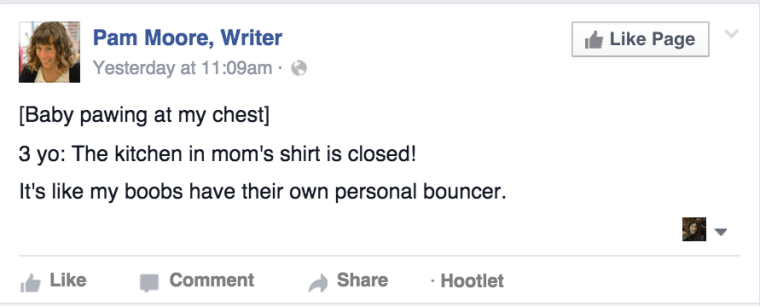 5. Clever kids (The 21st Century SAHM)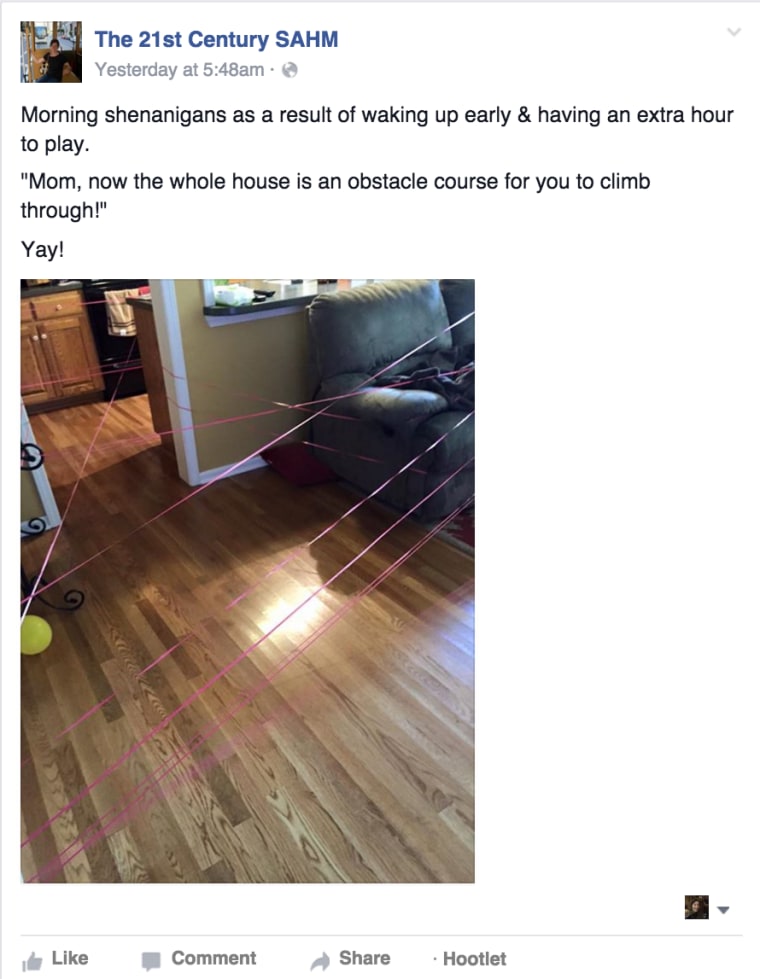 6. That's not what it says (Let me start by saying)

7. It's empty! (Pails and Fires)

8. Are you sure? (Poppies & Pinot)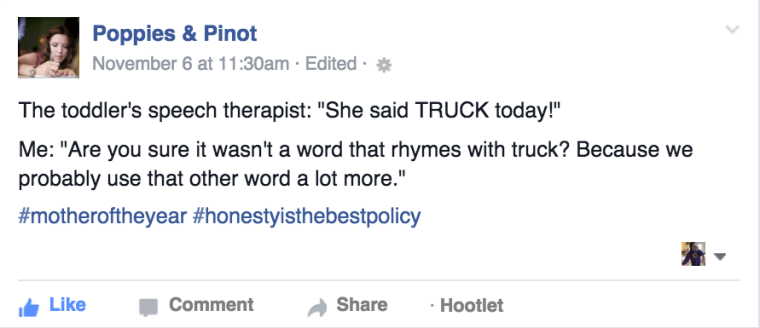 9. The Energizer daddy (Dad and Buried)

10. Some days (Full Metal Mommy)

11. May the forces be with them (Wendi Aarons)

12. Parenting win (Ponies and Martinis)

Sarah Maizes is an LA based author, humorist and "Content Ninja." She the author of several humor books including On My Way to Bed. (Check out her books here!) Follow her on Facebook and subscribe to her blog: www.SarahMaizes.com.