"The Imperial March" is not exactly lullaby material. But what's a parent to do when it's the only thing that calms a baby down and stops the sobs?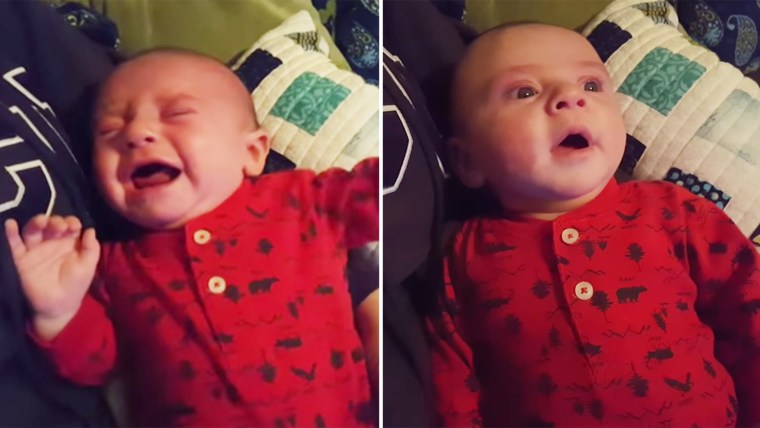 The theme, which comes from the "Star Wars" franchise and is associated with its villain Darth Vader, appears to pacify baby Eli in a video posted to YouTube by his father, Micah Hayman of Texas.
RELATED: From Abel to Zephyr, here are the 100 most intriguing baby names of 2016
Within seconds, the little one is calmer, quieter and happier. And we have to assume this isn't a one-time occurrence — especially because there's a second video uploaded to the same channel that shows Eli doing the same thing on a different day...or at least in a different outfit.
RELATED: Mark Zuckerberg takes baby Max to doctor for vaccines in new photo
"I figured out "The Imperial March" calms my son when he's crying," Hayman captioned the first video, adding the hashtag "#parentingdoneright."
At just 11 weeks old, we hope Eli isn't paying too close attention to the music's origins. On the other hand, maybe he could be the littlest "Star Wars" fan on the planet.
Either way, the Force is strong with this one.
RELATED: 'Inoperable' twin baby saved by innovative heart surgery using virtual reality