/ Source: TODAY Contributor
Is Thanksgiving the only day your family actually gives thanks? Teaching children to be grateful for what they have is an important lesson they can learn year-round.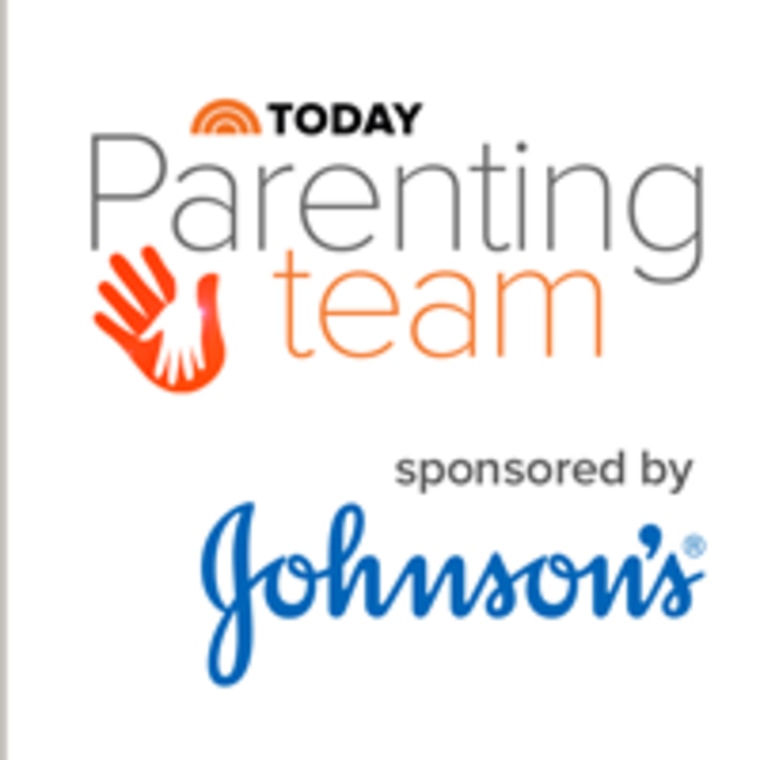 The TODAY Parenting Team asked contributors to share their advice for ensuring that thankfulness gets passed along from generation to generation, and we compiled the best tips and tricks below.
If you've got ideas for encouraging gratitude, we'd love to hear them! Please join in this ongoing conversation by becoming a member of our team, and stay connected to TODAY Parents updates on our Facebook page.
Never miss a parenting story with TODAY's newsletters! Sign up here!
1. Make your kids feel lucky (Janice K.)
"'Gratitude' is a big word for toddlers, so with the smallest ones, you can make 'Three Reasons We're Lucky' into a nightly game. Snuggled together after storytime, you start it off. Try something like: 'I'm so lucky that I get to be your mom. So lucky that we have this pretty house. So lucky that we fed those funny ducks today. What makes you feel lucky?'"
Read more tips for a grateful Thanksgiving on the TODAY Holidays section
2. Grateful gifts (Amanda Mushro)
"After they open the gift, they must look at the gift giver, and say, 'Thank you, ______. I really like this gift because_____.' Then the next person can open a gift."
3. Sidewalk chalk thanks (Jenny Howell)
"Spend the week's outside time filling the driveway with thankful drawings and words. This will not work for my Alaskan friends who have snow already — but y'all can do dry-erase on the bathroom mirror!"
Read more: One mom's hilarious attempts to get the 'perfect' holiday photo
4. Thankful tags (Jenny Howell)
"You can use shipping tags for this, or sticky notes! Go around the house and label the things you need and love with a few words of thanks."
5. Picture memory lists (Jenny Howell)
"Have your older kids of any age pull out the picture books, trail maps, or Insta feed from family vacations or years past. Have them scroll or flip through memories and make a list of their top 10 favorites to be thankful for."
6. Use the words (Saarah Samadani)
"What's more simple than saying please and thank you? I speak to my kids this way in hopes that it will catch on (which it has with my 3-year-old) and will continue on throughout their lives. There's something to hearing these two phrases that not only helps to exude kindness in human interaction, but helps to attract kindness as well."
7. Lessons from Alaska (Leslie Hsu Oh)
"Yup'ik elders explain that, 'those who are capable must help those less fortunate through sharing food and doing chores for them.' We were admonished: 'Even though an old woman wants to pay you, you do not receive it.' When an elderly woman or man is given something or helped, she is extremely grateful and thanks you with enthusiasm. And they give the person who helped them something beneficial, thinking of something in their minds that will aid him positively in his life."
8. Tips for raising travelers (J.S. Thomadsen)
"If you want to raise grateful kids, travel. Go to a place that's more economically disadvantaged than where you live. That might be one neighborhood over, or a long drive, or a plane ride. But they'll see that while they're complaining about not having the latest video console, there are people who have to walk miles for drinking water or who have to advocate for vaccinations that have been available in the United States for years."
9. Thank them too (Maureen S.)
"Say thank you to them even when they are doing things that are expected and ordinary — When you are 12, sometimes the effort of putting the dish in the sink really is just too much. Tell them you appreciate it."
10. Be thankful every day (Dr. Sheryl Ziegler)
"Every day, express what you are grateful for. Some days people tell me are harder than others, but teach your kids to never take the things for granted, such as their health, their senses, food, safety and love, to name a few."
11. Gratitude journal (Amanda Wendling)
"I've started a gratitude journal. This essentially means I've been writing down one thing every day that I'm thankful for (it admittedly mentions coffee a lot!). Further, I'm vocalizing the things I record to both my husband and my littles — 'Weston, I am thankful for your chubby cheeks and those 3:00 am kisses.' My hope is that as my gratitude muscles get stronger, so will my family's."
12. Roses and thorns (Susan Fishman)
"Ever since our kids started talking, we've had this bedtime gratitude ritual (among many others) that goes something like this: What's your 'rose' for the day? I made a fort with Mimi. And what's your 'thorn'? You made me take it down."
13. Putting it in writing (Susan Fishman)
"At least once a week, we each take turns writing (or telling Mom to write) down one thing: My happiest moment of the day was …"
14. Making a list (Lucky Orange Pants)
"Tonight I quietly slid a sheet of paper in front of each of the boys. And then I took one for myself. They didn't grumble or roll their eyes. They just sat and thought and wrote. They wrote more than 5.
The new Xbox they saved up to buy made the list. But so did the security guard at school who greets them every morning with a smile and a fist bump. Football made an appearance, but so did reading books snuggled up in bed.
It was a mishmash of things they have accomplished, things they've wanted, and people who are free with their love. It was perfect."
15. Teaching teens (Joy Hartman)
"Why not ask your teen to jot down one thing they are grateful for each day on a bulletin board or wipe board in a common area of the house? And you do the same. Believing in gratitude and the power it has to influence your happiness will translate to your teens. They will learn by hearing, seeing, feeling and knowing gratitude as a daily occurrence."