About to give birth but have some lessons to plan? For one Texas teacher and mom of four, that's no problem.
A photo of Jennifer Pope working on lesson plans for her second-grade class while in labor on April 23 has gone viral, after her friend and photographer Andrea McDonald shared the image on Facebook.
"No, she is not doing her taxes," McDonald, who runs Rooted in Love Photography, wrote. "Those papers would be her lesson plans her husband is about to go drop off with her sub in the parking lot."
"No lie, she gave birth about an hour later," she added.
The photo shows Pope smiling from her hospital bed, flipping through a stack of papers in a folder.
Pope, 35, told TODAY she was shocked by how much attention the photo has received.
"It's kind of mind-blowing," she said. "It's because teachers can relate. I'm no different from anyone else. Teachers were writing in the comments, 'I did that, too,' or, 'I would do that.' It really hit home for teachers, or any working mom — that the job is never done, even in labor, I guess."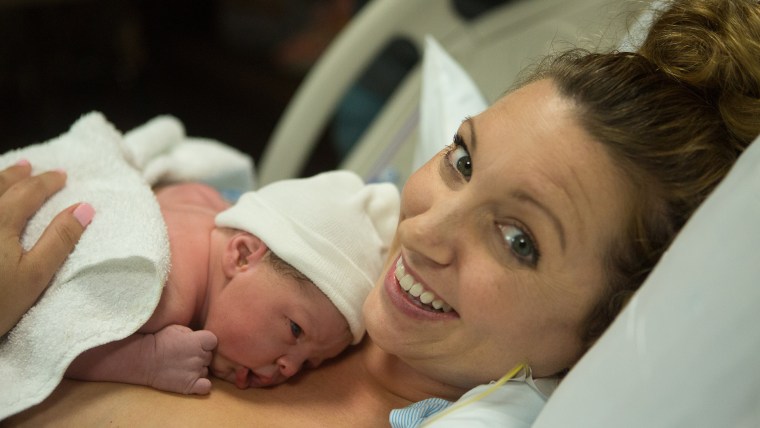 Pope is a teacher at Christian Life Preparatory School in Fort Worth, Texas. Her family lives in the nearby city of Burleson.
Her husband Andrew, who is also a teacher, delivered the paperwork to his wife's substitute teacher shortly before Pope gave birth to Clara, their fourth child, two weeks before her due date.
"She's doing good," Pope said. "She's growing and loving all the attention from her brothers and sisters."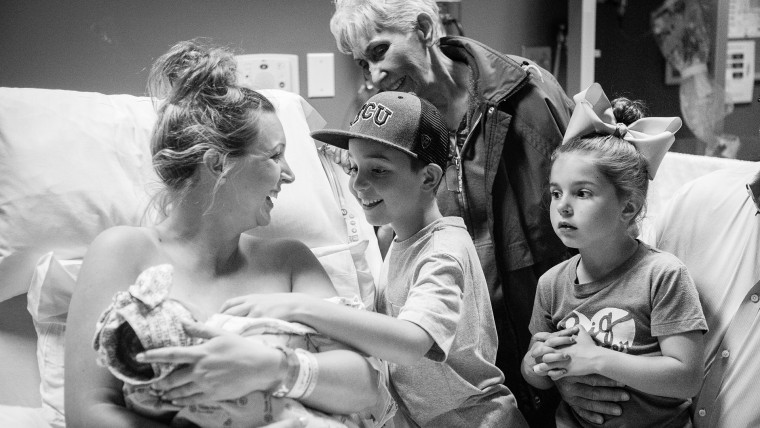 The couple has three other children: Boston, 9, Ella Reese, 7, and a son named Lennon, who is 18 months old.
Hundreds of people have commented on McDonald's Facebook post, many of them teachers. The photo has been shared more than 7,000 times.
McDonald said she posted the image to highlight the amazing work teachers do and urged people to "spoil them rotten." This week is Teacher Appreciation Week, so we couldn't agree more. Go give your favorite teacher a hug!
RELATED: Mom who took college exam during labor talks grades, goals and baby
RELATED: Teacher raises money to buy new bikes for each student in her school