Alison Owen didn't expect to tear up when she opened her 11-year-old son Charlie's standardized test results on Monday, but that's exactly what she did.
"It made me cry," Owen told TODAY in an email.
Accompanying the results was a letter from members of the faculty at Charlie's school, Barrowford Primary School in the U.K., reminding students that there were more important facets of their education than test scores. The words from the letter are now spreading across the Internet, earning accolades worldwide.
WATCH Video: TODAY gang discuss the letter sent to U.K. students
"These tests do not always assess all of what it is that make each of you special and unique," it reads. "The people who create these tests and score them do not know each of you the way your teachers do, the way I hope to and certainly not the way your families do."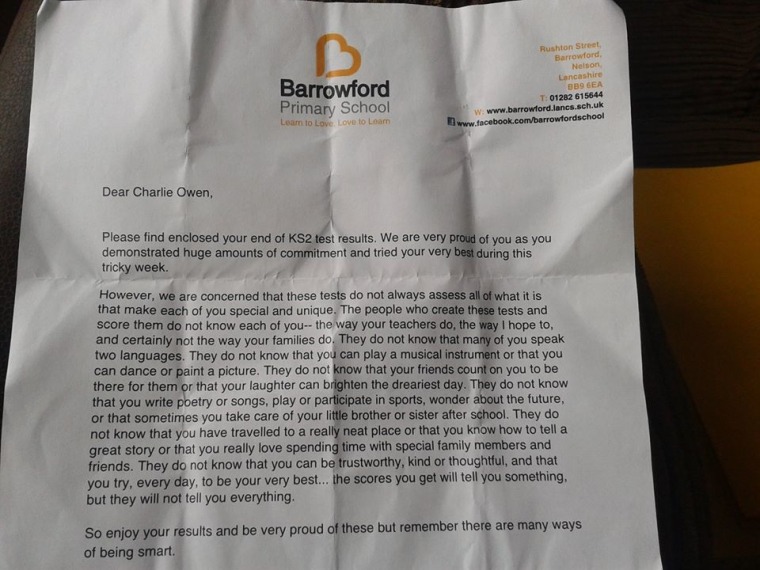 The school's head teacher Rachel Tomlinson and assistant head teacher Amy Brikett wrote the letter in response to the KS2 exam, which tests students' math, reading, spelling, punctuation and grammar abilities. The letter, which was sent to all of the test takers, continues to explain that test scores are only a small part of their education.
"The scores you get will tell you something," it continues," but they will not tell you everything."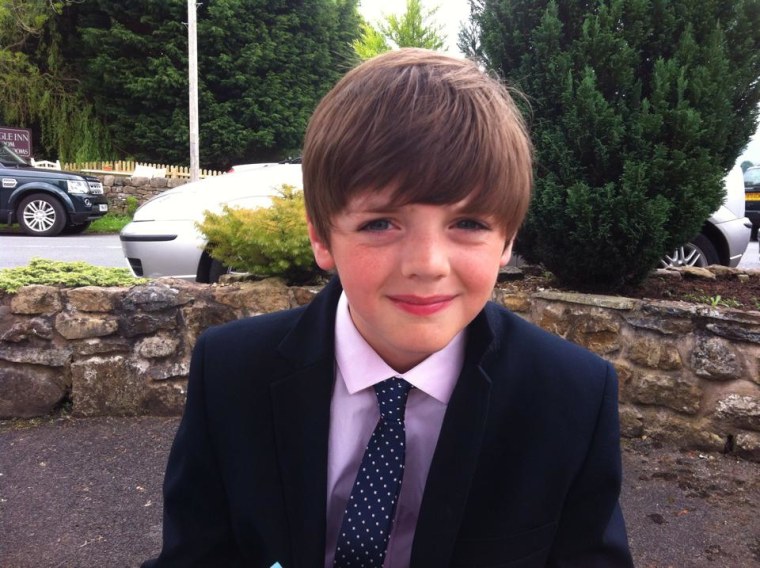 Touched by the words, Owen uploaded a photo of the letter to her Facebook page. The letter has been shared more than 15,000 times on Facebook as of Wednesday morning, and it is spreading through Twitter.  
"I cannot sing their praises enough," Owen said about Barrowford and their letter. She moved Charlie to the school two years ago after hearing about its child-centered educational approach. "They have helped all three of my children not just academically, but in other ways too."
Update: Since our story published, Barrowford Primary School has given credit for the text of the letter to Kimberly Hurd Horst. 
Follow Amy Eley on Google+.