Model Tess Holliday refuses to let body-shamers get her down — especially while she's pregnant.
The plus-size beauty, a vocal proponent of body acceptance, is stirring controversy with her latest viral Instagram post, in which she's shown nearly nude except for the white sheet she holds across her chest.
"I was seven months pregnant in these photos and loved every moment," Holliday wrote.
The photo, which is part of a photo shoot for The Telegraph, has been liked nearly 30,000 times, and prompted mixed reactions from social media users. Fans praise Holliday for being honest and encouraging body positivity, while critics suggest the model is hardly the picture of good health.
RELATED: Model Tess Holliday ignored bullies: 'I just knew that life could be better'
In typical fashion, Holliday has no time for the haters.
"Just because we're plus size, doesn't mean that we have to prove that we're healthy, just as someone who is smaller than us or average size doesn't have to prove they are healthy," she wrote. "We should be able to exist in our bodies. I am technically healthy but my body is no more valid than someone's who isn't."
She signed off with the hashtag, #effyourbeautystandards.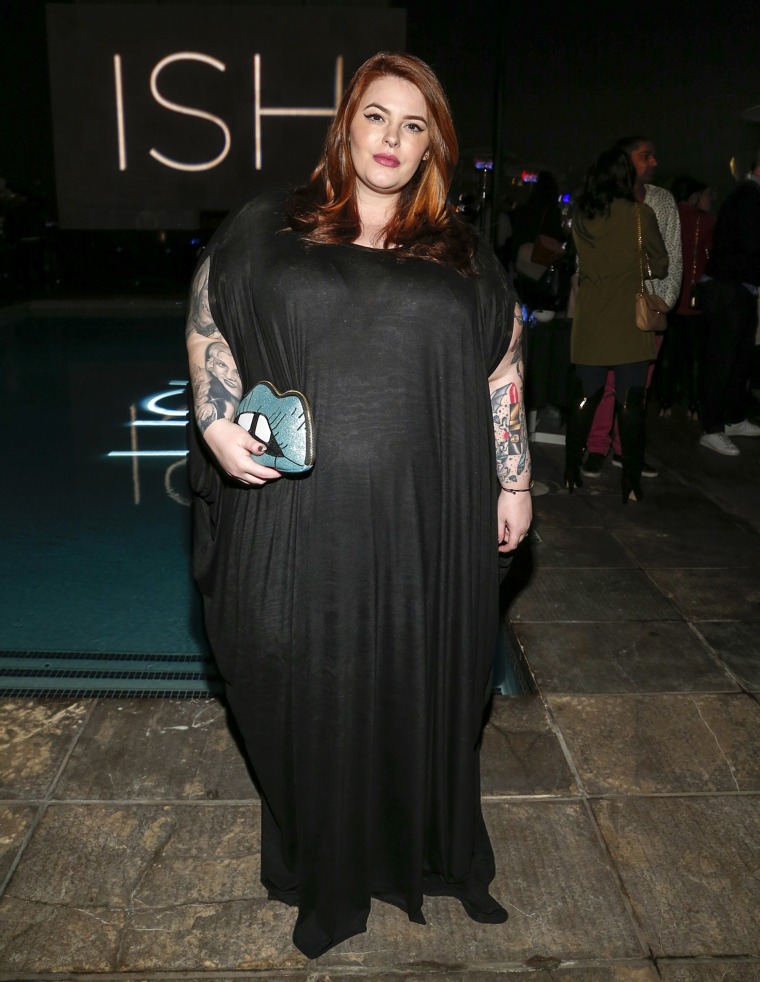 Holliday, who's expecting her second child soon, has been open about the vitriol that her pregnant figure inspires on social media, writing in an earlier post that it's frustrating to read comments from people who assume they know better than she does about her body.
RELATED: Tess Holliday on body positivity and her breakthrough year in modeling
She also told TODAY in April about her struggle to find a doctor who was "plus-sized friendly." And at the end of the day, that's whose opinion matters, she said.
"You can't judge someone's health by their size," Holliday said. "I saw my obstetrician on Monday and had a perfectly fine checkup, and my doctor is like, 'I couldn't be happier.' If my doctor thinks I'm OK, then I'm OK, Internet."