Each time one of Ken McHugh's four children took his arm to walk down the aisle, they found themselves actually leaning on each other for support — emotional as well as physical.
Diagnosed with pancreatic cancer in April 2010, McHugh has surprised his doctors by living three years longer than they expected.
"It's hard enough to tell your kids you have terminal cancer, let alone giving them a false sense of hope each extra year I get blessed with," he told TODAY.com.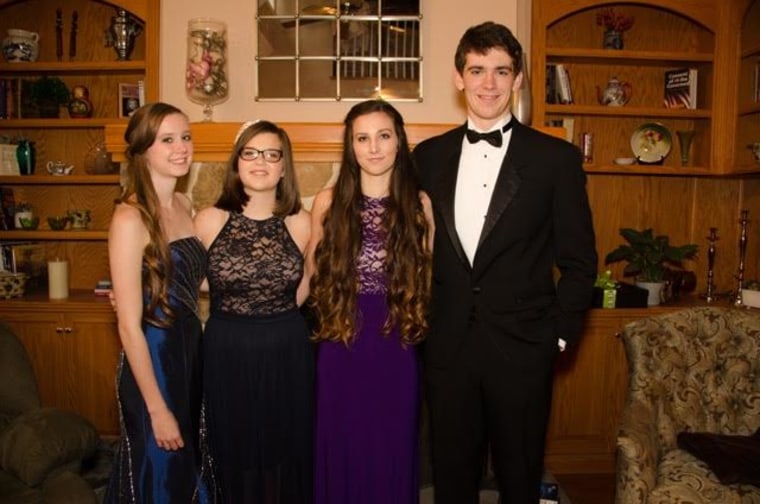 McHugh's dying wish was to be able to walk each of his children down the aisle in advance of their weddings, since he won't be there on their special days. But he kept putting it off because it was too difficult for him to face.
Since seeing a decline in his health over the past eight months, however, he knew he couldn't put it off any longer. So with the help of Team CMMD, a Pennsylvania cancer foundation, he made it happen.
On Oct. 3, the McHugh family was picked up in a limo from their Chester Springs, Pennsylvania, home and taken to their church for the ceremony, where Ken and his wife, Tammy, also renewed their vows.
"We were a little apprehensive that the day would be filled with sadness because it marked his life coming to an end, but the house was filled with so much joy that morning," Tammy told TODAY.com. "Even the limo ride was joyous. The kids were thrilled just to be in a stretch limo."
Team CMMD planned the entire day, from renting tuxedos and providing hair and makeup artists to hiring a videographer and baking a cake. Some members even prepared a meal for when the family got back to their house after the ceremony.
The hard part came when it was time to walk down the aisle.
"It was just us, the deacon and a few CMMD members who were coordinating the ceremony," Ken said. "I wanted the kids to be able to have a private moment with me and my wife and not be afraid to cry or show emotion."
He added, "I can barely walk, but I managed to do it with every kid. But that's not to say I didn't break down first and have to compose myself each time."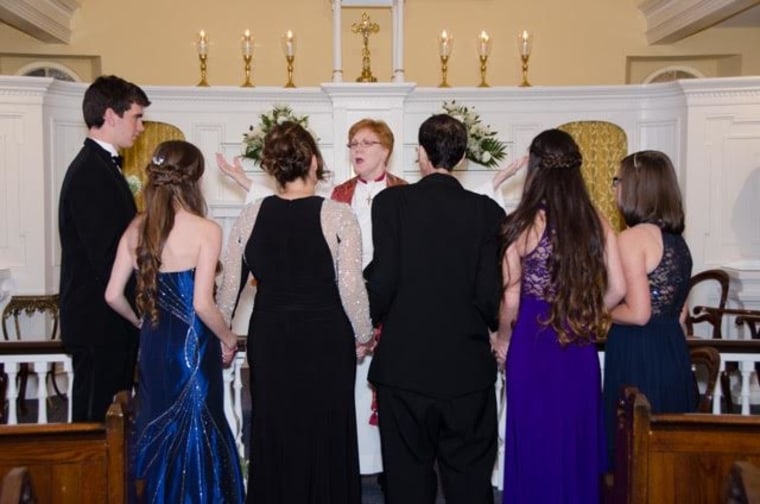 "It was an emotional roller coaster for sure, but I'm happy to now have that memory," Kathryn, the youngest child at 14, told TODAY.com.
Ken wrote a letter and embroidered a handkerchief for each of his children. He also plans to give them a video message to cherish.
In the note, he draws parallels between how each of his children came into the world with how they are now. For example, 19-year-old Samantha was born prematurely and has always been ahead of herself.
"She's only a freshman in college, but is already nervous about where she's going to move after she graduates and what she will do.," Ken explained. "I try to tell her to stop and take a look around today. Everything will work out how it's supposed to."
Dylan, 17, the only boy, weighed 11 pounds when he was born and grew into a tall, strong teenager. Ken admires his ability to take on a lot of things at once.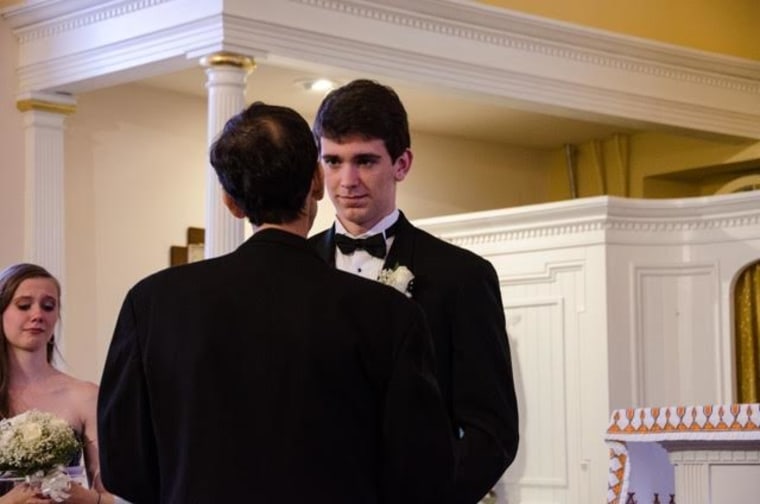 Ken fondly remembers being scared when Julia, 15, was born wrapped around her umbilical cord. She has been a daredevil ever since.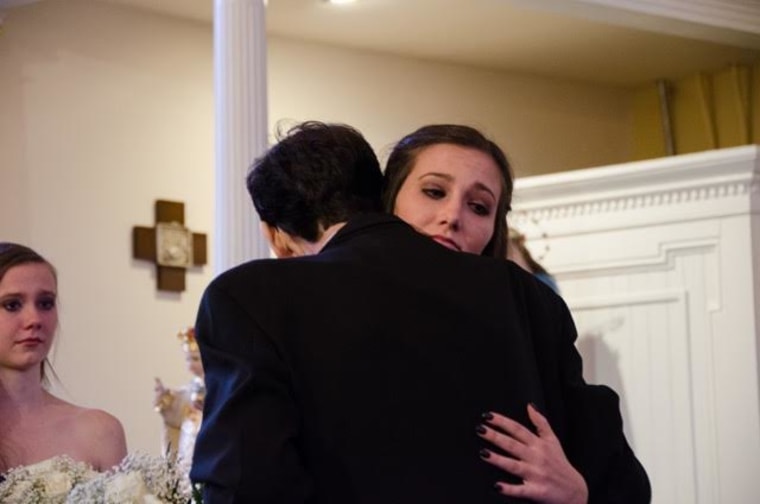 "She was always trying things at young ages and was very successful at making mom and dad nervous in the process," Ken said. "She learned how to ride a bike at 3 years old!"
One year later they checked into the hospital with Kathryn at midnight, and she was born at 12:21 a.m. Since then, she's been timely, organized and always manages to keep everything under control.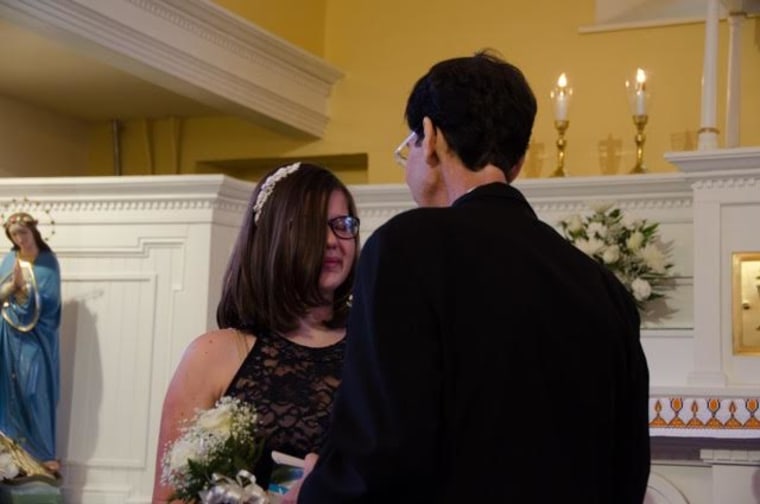 "Everyone was very weary because we didn't know how something like this would feel, but the positive emotions outweighed the negative," Ken said. "For a brief moment, the idea of cancer disappeared and it was a celebration of our memories together as a family and how much we love and care for one another."