After the deadly shooting at Michigan State University, a small group of students bonded through a shared experience that no kid should ever have to experience — twice.
Michigan State freshmen Ava Ferguson, 18, Bailey Brunning, 18, and Emma Riddle, 18, were seniors at Oxford High School in 2021, when a 15-year-old student opened fire on his classmates, killing four people and injuring seven.
They went to college, and it happened again. A 43-year-old man shot and killed three students at MSU on Feb. 13. Now, Ferguson, Brunning and Riddle say they're part of a horrifying and growing club: The "Two School Shooting Survivor Club."
My brain was like: 'This can't be happening again. That's impossible.'
Ava Ferguson, 18, who just experienced her second school shooting
"My brain was like: 'This can't be happening again. That's impossible,'" Ferguson, who had just finished a chemistry exam and was inside a friend's dorm room when the shooting at MSU occurred, tells TODAY.com. "'Plus, you were in one school shooting — don't worry, it will never happen again, you're safe.'"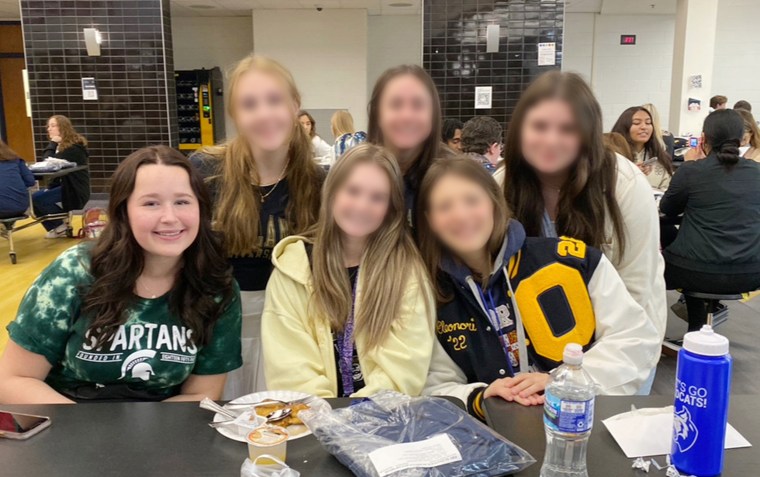 "But that's not the case," she adds, "because it happened again."
'I tried taking the lead, because I had gone through it already'
Brunning was on campus near Union Hall, one of two shooting locations, when she saw police officers line the streets and "people running everywhere."
She says she immediately knew what to do.
"I was trying to calm everyone down, telling them what we should do," Brunning tells TODAY.com. "I kept saying to grab something hard just in case something happens, to be prepared. We got on the floor and closed the blinds. I had a trauma response."
Less than 15 months earlier, Brunning was barricaded inside her high school marketing class as a 15-year-old armed with a 9 mm semi-automatic handgun opened fire inside the school.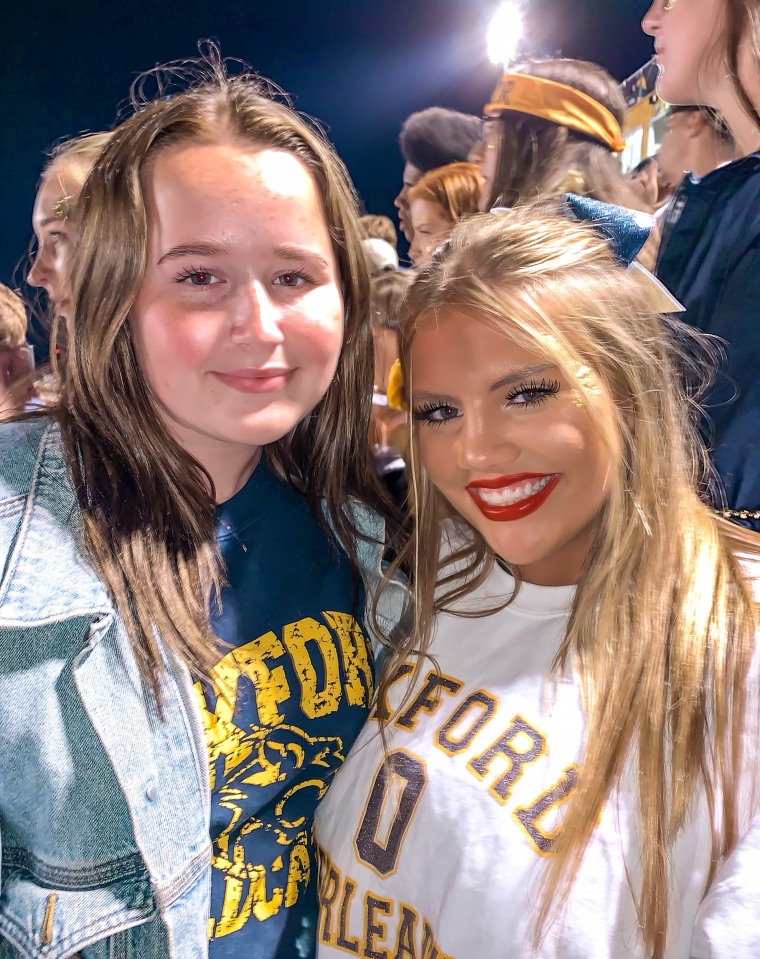 Now a "school shooting veteran," as she puts it, she says she felt obligated to protect her MSU classmates who were experiencing it for the first time.
"I tried taking the lead, because I had gone through it," she adds. "I was like: 'We just have to stay calm. It's going to be OK. We're not leaving the room.' I was trying to make sure everyone was safe, knowing what I know."
In addition to caring for those who were in their first mass shooting event, the "Two School Shooting Survivor Club" also took care of each other.
Riddle, who was in the Oxford High School band room during the shooting, was in the shower when the shooting at MSU occurred.
Her roommate, who knew about her experience at Oxford, hesitantly broke the news.
"She knocked on the door and said: 'Hey, I don't know how to tell you this, but there's an active shooter on campus," Riddle tells TODAY.com. "I was in shock —  it was hard to process that it was happening again. I was able to quickly get out of the shower and check my phone and that's when I saw the email from Michigan State University, saying: 'Run. Hide. Fight.'"
Riddle and her roommate quickly locked and barricaded both of their doors, pulled down their blinds and hid under their desks for three hours.
"The first thing I did was text all of my friends who were on campus, a lot of them being Oxford students, making sure that everyone was OK," she says. "I just checked Snap maps to see where all my friends were."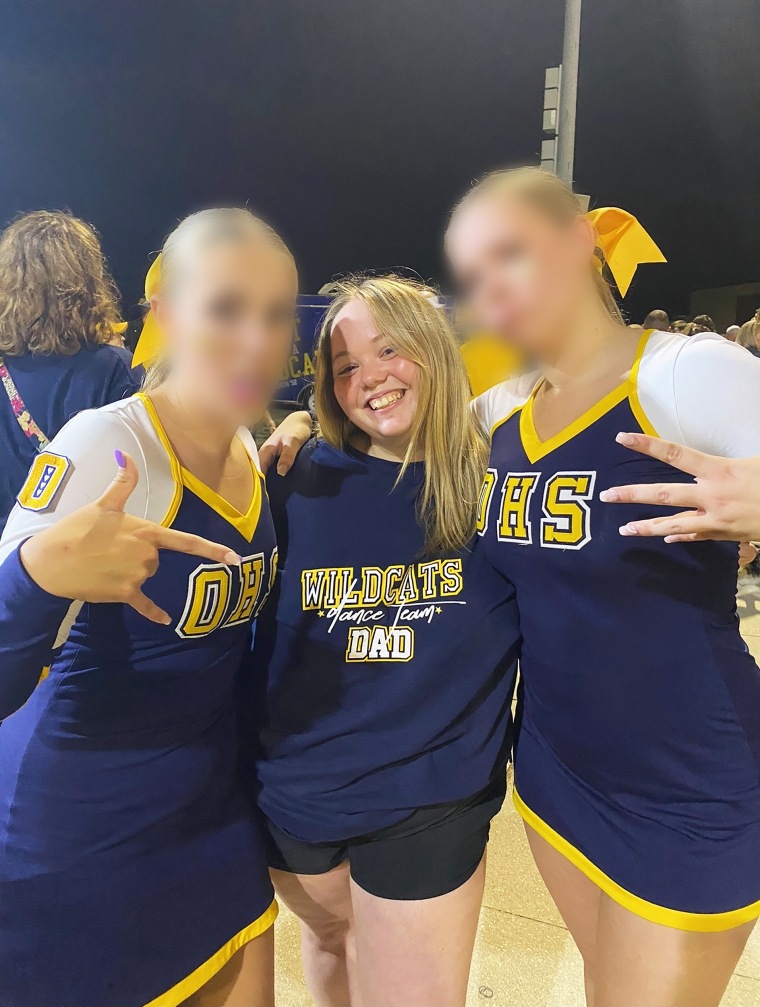 Brunning adds that knowing people who've been through two school shootings gives her comfort, because she knows she's "not alone."
"It's been nice, because I check up on them and they check up on me," she explains. "A lot of people are saying the same thing: 'It's hard to process.' Because it truly is."
She also has a message for others who have lived through school shootings:
"I'm sorry that you're never going to be the same person you used to be," she says. "But I've learned that we're in this together."
'I'm here for my friends at MSU now'
Ferguson, a childhood cancer survivor, was home the day of the shooting at Oxford but lost two friends in the violence — Justin Shilling, 17, and Madisyn Baldwin, 17 —says the aftermath of the MSU shooting was, for her, eerily similar.
She says the night after the shooting she had nightmares, often waking up with her heart racing: "I had a lot of anxiety going to bed, and a lot of stress and a lot of sadness." 
Still, like her fellow school shooting veterans, she wants to help people around her.
"With the first shooting at Oxford, it was traumatizing and I didn't know how to cope, what my resources were or if my feelings were valid," she says. "Now, I know how to deal with all of that and I feel like, in a way, I'm here for my friends at MSU now — I can help them."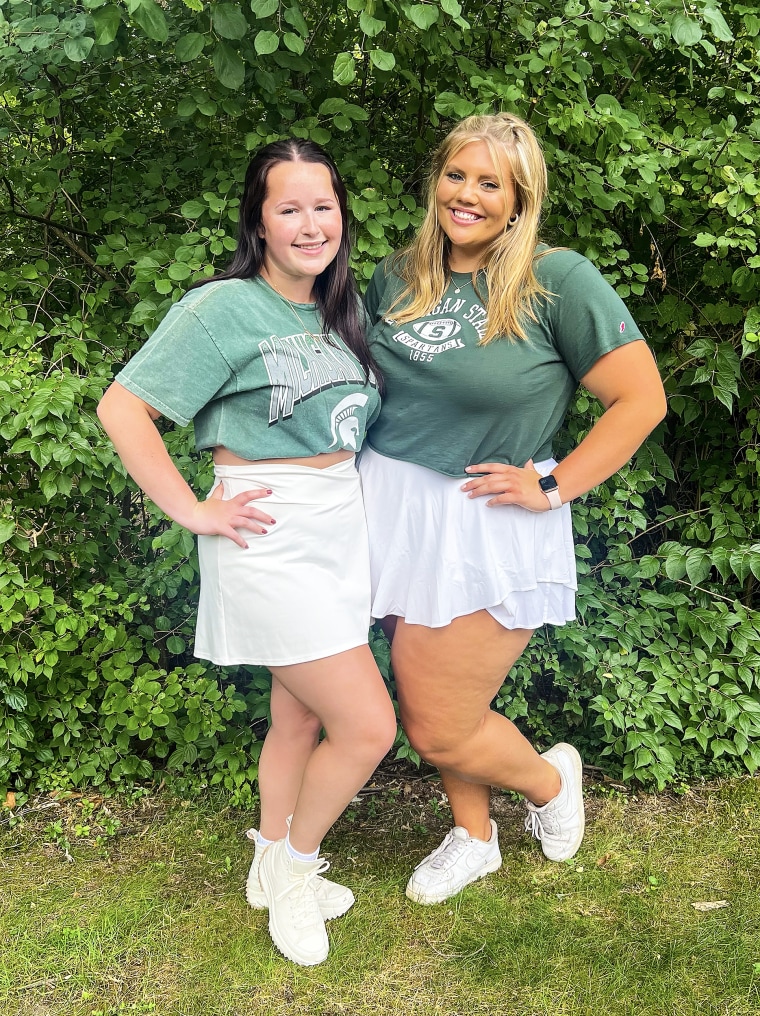 Riddle says she's also thinking back on "what helped the first time" so she can best help herself and her peers as the MSU community moves forward.
"When you have the tools to process something, you should help other people who are going through the same thing that you did," she explains. "I've been trying to actually talk about what happened this time around, instead of shutting down like I did last time."
Many of the two-time survivors feel dissociation, disbelief and fear.
"I was just so numb to everything," Brunning says. "I couldn't process anything that happened. I remember seeing people at the vigils crying, and I was like: 'Why can't I cry?'"
"Honestly, I'm just exhausted," Riddle adds. "I'm now worrying about getting this essay in on time and where all my classes are going to be, are my professors going to be OK and are other students OK. You're in this weird spot of trying to process everything that happened and trying to get everything back on track."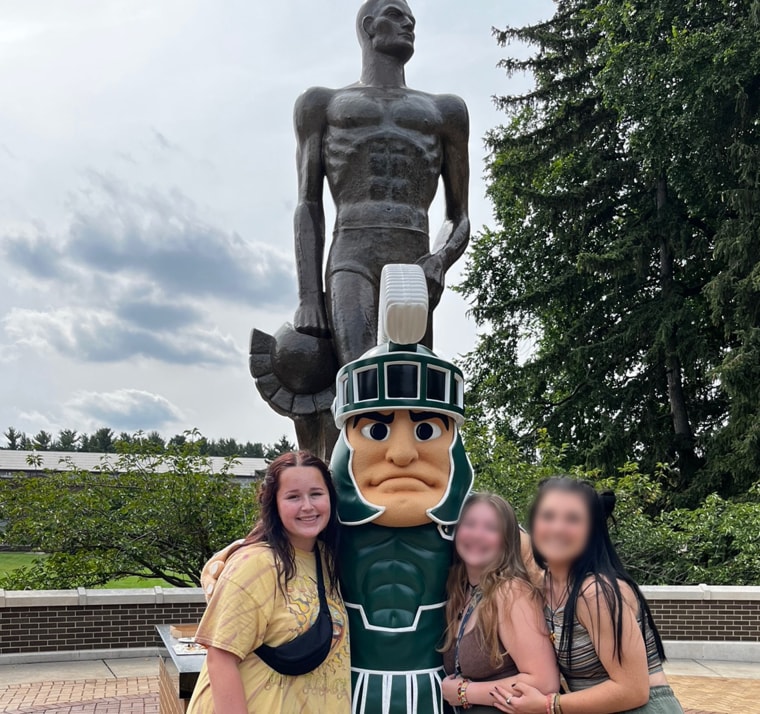 Ferguson feels the same, adding that even with an increased police presence on campus, "realistically, you never really feel safe." 
"Growing up, when my mom said I'd be safe going to school, I believed it," she says. "I don't believe it anymore. Parents have the right to tell their kids whatever they want, but I can almost guarantee you that a lot of kids don't believe them when they say it."
Related video: