Could it finally be happening: kids trading in the instant gratification of texting for the more emotional payout of letter writing?

That's what two teenage friends who live in Ohio are doing. Maggie Tugend, 14, of Bexley, Ohio, says she is tired of trying to have any kind of real friendship via text message. So in March, when she met Cydnee Ellis over a spring break weekend at a horseback riding camp, the two agreed that they wouldn't rely on the usual teen-endorsed forms of communication— text and social media— to keep in touch. Instead, the pair decided to do something a little revolutionary, by turning back the clock to when their moms and grandmas met a new girl at camp.
They decided to be pen pals.
As Tugend points out, unlike using Twitter or Instagram to share information, when you write a letter, you can't multitask and watch TV or take out the trash at the same time. "You really have to spend 20 minutes, at least, concentrating,." she says. "It's pretty impossible to talk to someone else when you're working on a real letter. "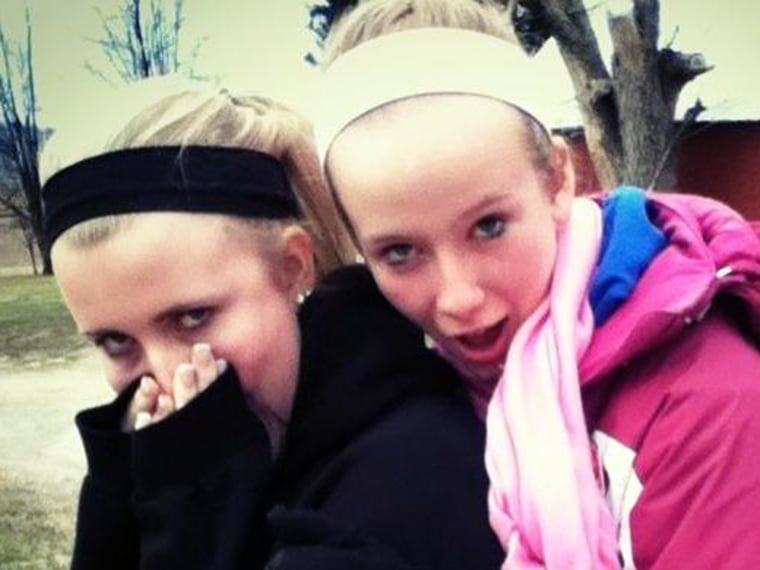 And the fact that a friend will receive the envelope more formally in the mail, a few days from when you write it, makes the stakes seem higher than dashing off a quick email about what you had for dinner. "You want your letters to be fun and interesting," Tugend says. "And to really show what you are feeling and going through in your life."
Of course then, there's also the anticipation of getting something from a friend in the mailbox—not your inbox—an emotion many teens aren't familiar with these days.
For 13-year-old Lauren Ferrari, 13 of Ballwin, Mo., writing notes to her friends and family has always been her correspondence of choice. As a younger child, she'd spend weeks crafting the perfect birthday and holiday cards with her own signature fonts and calligraphy styles.
So, it wasn't a complete shock to her family when last month she won the K-8 educational publisher Zaner-Bloser's cursive writing contest last month, and officially became the 2013 national handwriting champion for her grade level.
According to the company's website, the contest, in its 22nd year, attracted 285,000 participants, grades 1 through 8 (those in first and second grade submit print not cursive), and entries are were judged according to Zaner-Bloser keys to legibility: size, shape, spacing and slant. The sentence students were required to write on their entry form because it contains every letter of the alphabet: The quick brown fox jumps over the lazy dog.
"This is actually Lauren's second time winning the contest," says mom, Kathleen Ferrari. "She also won in the third grade. And she's continued to work on her cursive over the years, even as all the kids her age are texting more and more now."
Lauren Ferrari, who believes that teens underestimate how much people judge you for your penmanship, wishes more teens would slow down and not just text each other all the time, or rely on Instagram to connect.
"I like to write thank you notes to friends and family for birthday presents," Ferrari explains. "And not just an email or text." Though, she is worried that cursive may be a lost art by the time she has her kids who are old enough to compete in any of the Zaner-Bloser contests.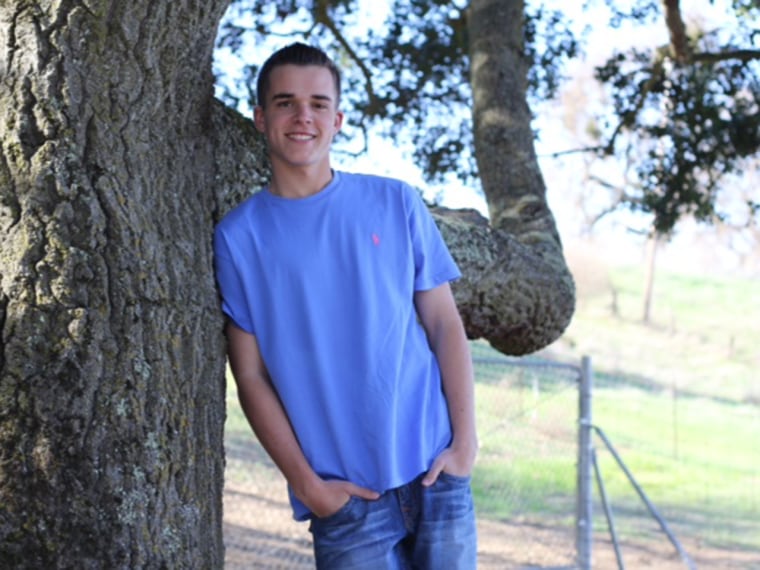 Encouraging teens to put down their phones— and hang out in the real world as opposed to the virtual one— is exactly what the Maxoutopoulis family of Pleasanton, Calif., hoped they would inspire last Sunday when they organized a city-wide "Plug into Life" event for their community.

Over the past school year, Troy Maxoutopoulis, 17, realized that, like so many high schoolers, he was "kind of addicted" to Twitter and the Instagram app on his phone. "It came to a point, where I was just glued to my phone, not real life," he explains.
So, with the help of his family and a team of local volunteers, he decided to arrange one day in his town where teens wouldn't "need" their phones constantly and could enjoy those "slower paced" activities—like bike riding, ice cream socials, even board games at the library.
Maxoutopoulis hopes the day of digital rest will remind teens of how much better it is to actually interact with one another face-to-face.
What do you think about kids writing letters and thank you notes? Do you encourage it in your family? Weigh in on the TODAY Moms Facebook page.