When Madison Tevlin was born, her parents were told by one doctor that Down syndrome may keep her from talking one day and mentioned the option of putting her up for adoption or into a home. Her mother, though, saw her baby's great smile and knew she was somebody special.
"That twinkle in her eye, I saw it at 2 months," says her mom, Grace Tevlin. She told her infant daughter: "'Let's do this. Let's see what you got.'"
Fast forward 13 years after being raised to know no limits, and Madison is now the star of a viral video as she belts out John Legend's hit "All of Me." With more than 5 million views since the video was posted on Jan. 20, she's showing not just her parents, but fans everywhere just what she's got.
"She's accomplished singing 'All of Me,' and touched the world with it," Grace Tevlin said. "Her voice is being heard. Madison is just shining here and she's touched so many people and taken a stigma away."
Despite having Down syndrome, Madison Tevlin has honed her singing voice and created an amazing cover of a John Legend song, which has gone viral.
It seems that the seventh grader from Toronto is accomplishing her goal to inspire people, as messages have poured in from all over the world from people saying the video has given them hope and inspiration. The video, made over the summer when Madison was 12, even caught the attention of Legend himself.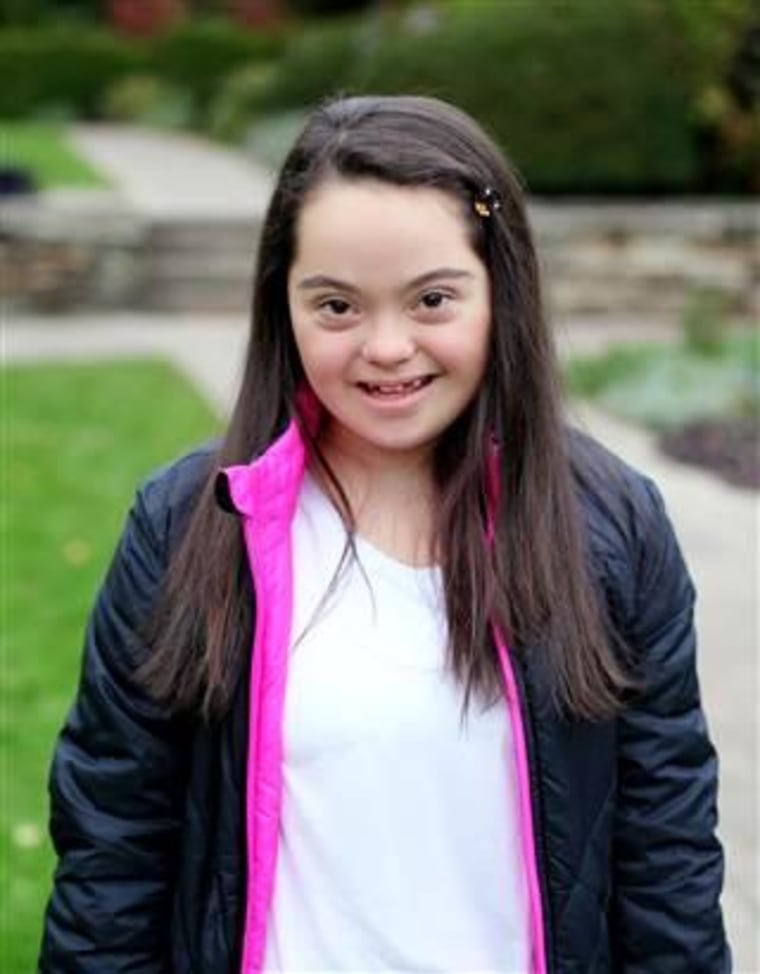 How does it feel to know so many people have heard her sing?
"Really good," Madison told TODAY.com in a phone interview. "It makes me feel great, actually."
What she wants people to learn from her singing is that no matter what you want to accomplish, just have faith in yourself.
"I want them to know they can be confident in themselves, believe in themselves," Madison said. "You can do it no matter what you think. Just go for it and do it if you really like it."
"Every time when I sing, I feel so confident in myself," she added. "I want them to feel the same way."
Madison loves Legend's music and was thrilled when she learned he knew about her.
"When I knew John Legend retweeted my video, I got so excited," said Madison, who hopes to be a singer and actress when she grows up. She tweeted him: "Oh my god! @johnlegend I cannot believe that you saw my video! This is so cool, thank you so much! I just love you!!"
She chose his ballad because it reminds her of her family members, and all of their support. Her 11-year-old sister, Zoie, has been her singing and dancing companion for years, and now runs her sister's social media accounts.
Madison recorded the song with the help of a vocal coach who has been giving her weekly lessons for the last year. While Madison loved to sing, her parents wanted to help her get better (for everyone's sake) because the car rides were getting pretty loud.
"She would sing all the time and I really wanted her to improve because it was more screaming or like a monotone sound coming out," Grace Tevlin said, adding that she's seen a "huge improvement" as Madison has learned techniques for improving her pitch.
"The point was, we're not going to stop you, we're going to make you better,'" her dad, Matt Tevlin said. "That was always the goal with her from an early age: Make her as best as she can be."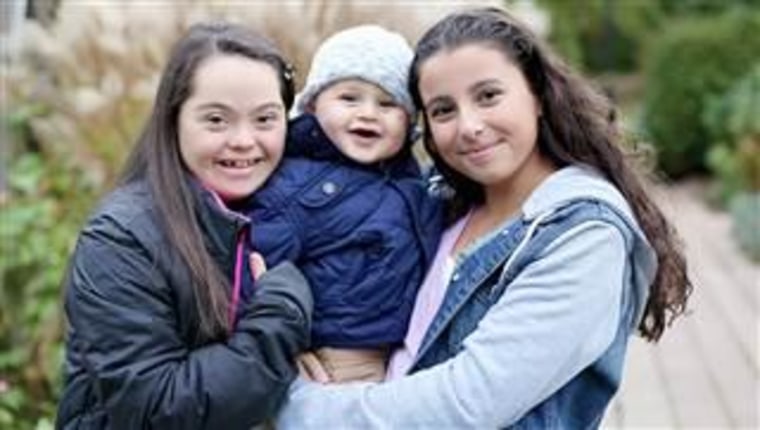 Singing is harder for people with Down syndrome, a genetic disorder characterized by cognitive delays and speech problems, due to low muscle tone and because the structure of their mouths and tongues is different, making it more difficult to form words, said Dr. David Smith, the program director for the Down Syndrome Clinic at Children's Hospital of Wisconsin.
Smith, who has not treated Madison and has only seen her YouTube video, was impressed with Madison's singing, and noted that people with Down syndrome have a wide range of talents and abilities. He had mixed feelings about the video going viral, though.
"She's a talented young lady and I really, really liked listening to it," said Smith, a family medicine doctor who has seen some people with Down syndrome sing over the years. He added: "It's a shame that we're still fighting the battle and thinking that people with Down syndrome can't do stuff and they can."
To describe Madison's parents as being proud is like saying Canadians love ice hockey.
"I feel like Sidney Crosby's dad when he scored the gold-winning goal for Canada," Matt Tevlin said.
Grace Tevlin thinks back to her early fear of what life might be like with a child with Down syndrome, and urged parents to avoid putting limits on their children.
"Love them unconditionally," she said. "They will show you what they've got, and their abilities will shine. I promise."
Lisa A. Flam is a news and lifestyles reporter in New York. Follow her on Twitter.