/ Source: TODAY Contributor
Only four days after Nick Peters passed away following a seven-year battle with leukemia, classmates at Harlingen High School in Texas voted him homecoming king in a landslide victory.
"It brings a lot of emotion to the surface every time — just knowing how much he was loved," Judi Peters, Nick's mom, told TODAY.
Related: Homecoming king turns crown over to friend and runner-up with cerebral palsy
While Nick's cancer kept him away from school except for part of his junior year, his middle-school friend, Norman Torres, 17, reconnected with Nick, also 17, in the past year. The two first became friends while playing tennis as doubles partners in middle school. But then Torres began visiting Nick, who was at Houston Cancer Center, when Torres went to MD Anderson Cancer Center for his own cancer treatment.
"We kind of battled cancer together," said Torres, who has been in remission since June. "We were connected in a way most people weren't."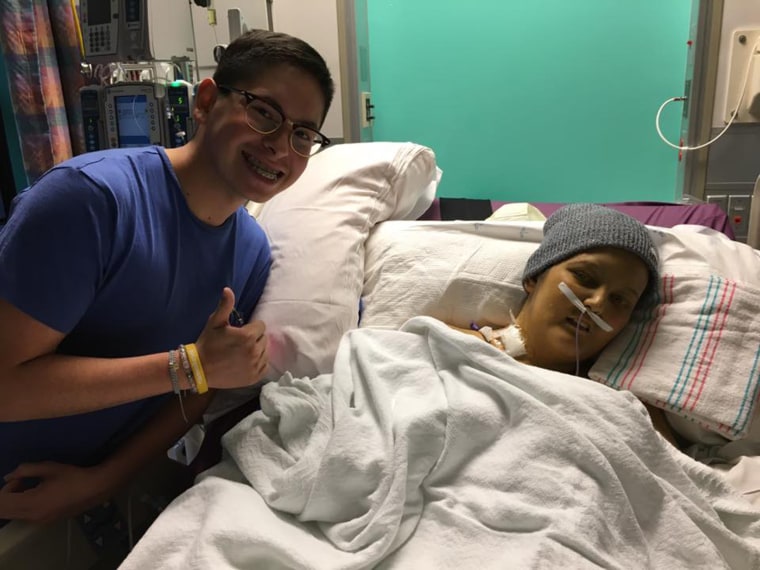 Related: Pennsylvania students, both with Down syndrome, voted homecoming queen and king
After Nick died on Oct. 3, Torres wanted to honor his friend while giving students a chance to show the Peters family how Nick's death moved them. As class president, he encouraged the class officers to nominate Nick for homecoming king. Soon, momentum started building.
"Everyone was pushing to get Nick elected," said Peters. "I think he's amazing. Somewhere along the way he kind of became amazing to other people, too."
Torres invited the Peters family to the dance on Oct. 7, and Nick's siblings, Ashley, 20, and Noah, 12, joined their mother to hear the announcement.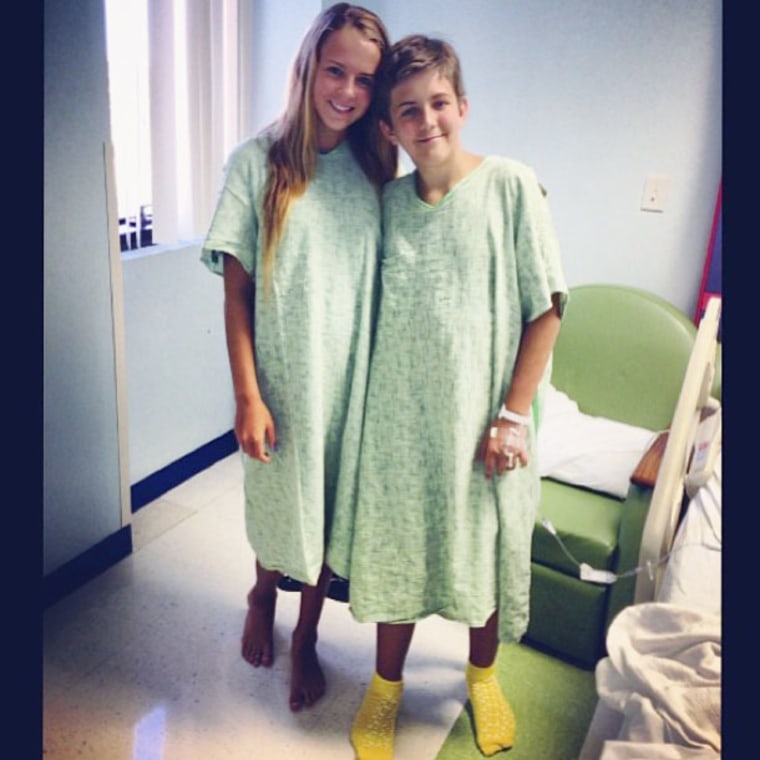 Never miss a parenting story with TODAY's newsletters! Sign up here
"We went hoping obviously that it would be him," said Ashley. "When they said his name it was a very special and emotional moment and I really think it shows what kind of people his classmates were."
Torres accepted the crown and sash before giving them to the Peters family.
"Norman has a very strong influence in the high school and kind of used that to make a positive impact and honor Nick and his legacy," Ashley said.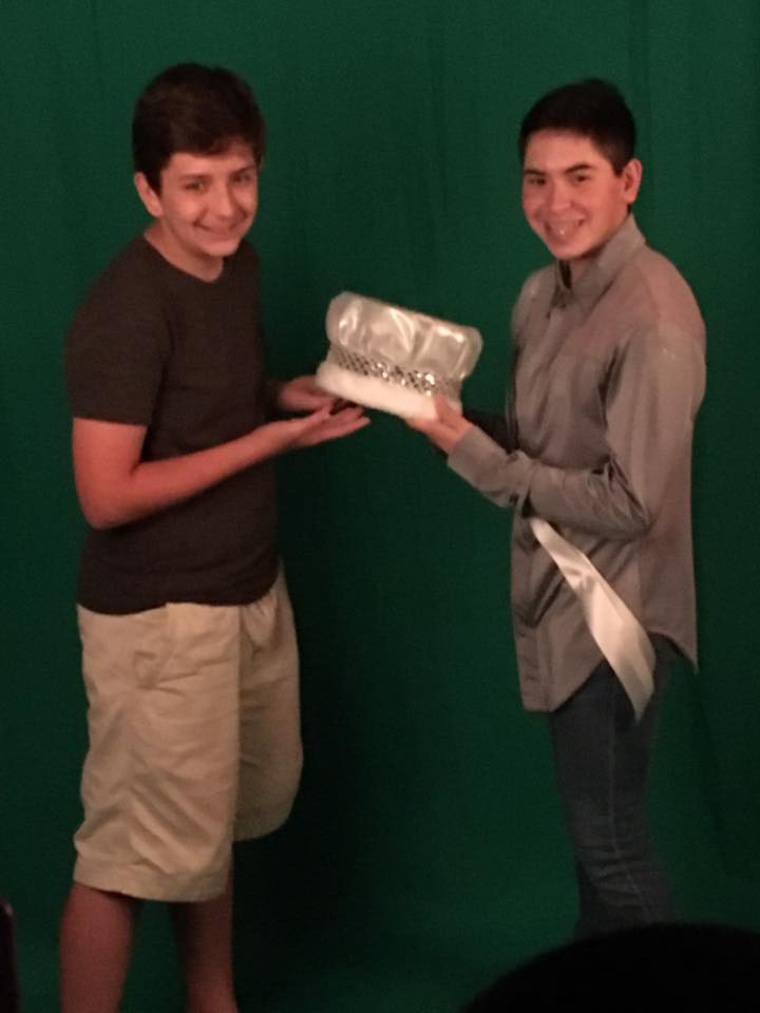 Related: 'She loves life': Teen with cerebral palsy named homecoming queen
The Peters family feels overwhelmed by the kindness and support Nick received from the community and school.
"It will be something we remember always," Ashley said.
But she said her brother probably would have hated winning homecoming king — for the best reasons.
"He was very humble and wouldn't wanted all the attention," she said.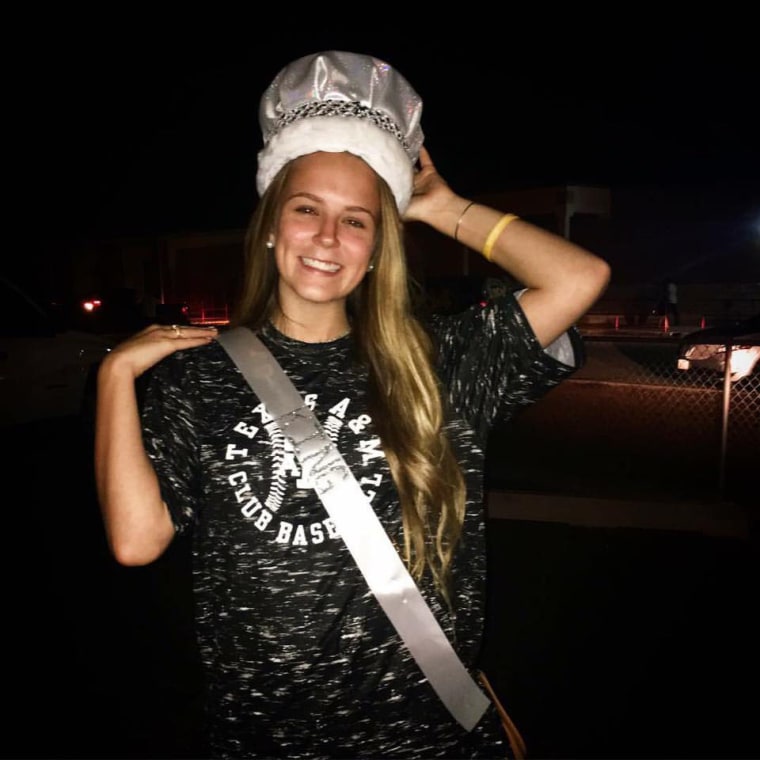 Related: 5-year-old boy battling leukemia proposes to his favorite nurse
That's because Nick put others before himself. Even when he was so sick that he was barely conscious, he comforted Ashley when she cried, or asked the nurses if they had breakfast because it was the most important meal of the day.
"He always cared about everyone else," Ashley said. "He never wanted to be the cancer kid and he never was because he made something of himself."
Related: Leukemia survivor learns to walk for beautiful surprise at daughter's wedding
For much of his seven-year bout with cancer, Nick was homebound, but he did well in school and kept busy. He taught himself how to develop apps and sold them and also started a personal cooking business, where he made meals to be delivered to his neighbors.
"Nick really inspired me. And he was such a strong and bright kid and never once did I see him show any fear ... about the cards he was handed," Ashley said. "He truly was a positive."