A teenage girl with terminal cancer is determined to make the most of her final days after launching a dream-worthy bucket list, thanks to generous donations from strangers around the world.
On 17-year-old Emma Louise Cosgrove's wish list? A shopping spree, a dream wedding, a trip to London to see "The Lion King" and a vacation in Florida to swim with the dolphins.
Her mom, Cheryl Wilde, told TODAY Emma has been battling osteosarcoma, a bone cancer, since she was 12 — and in October, she relapsed for the seventh time.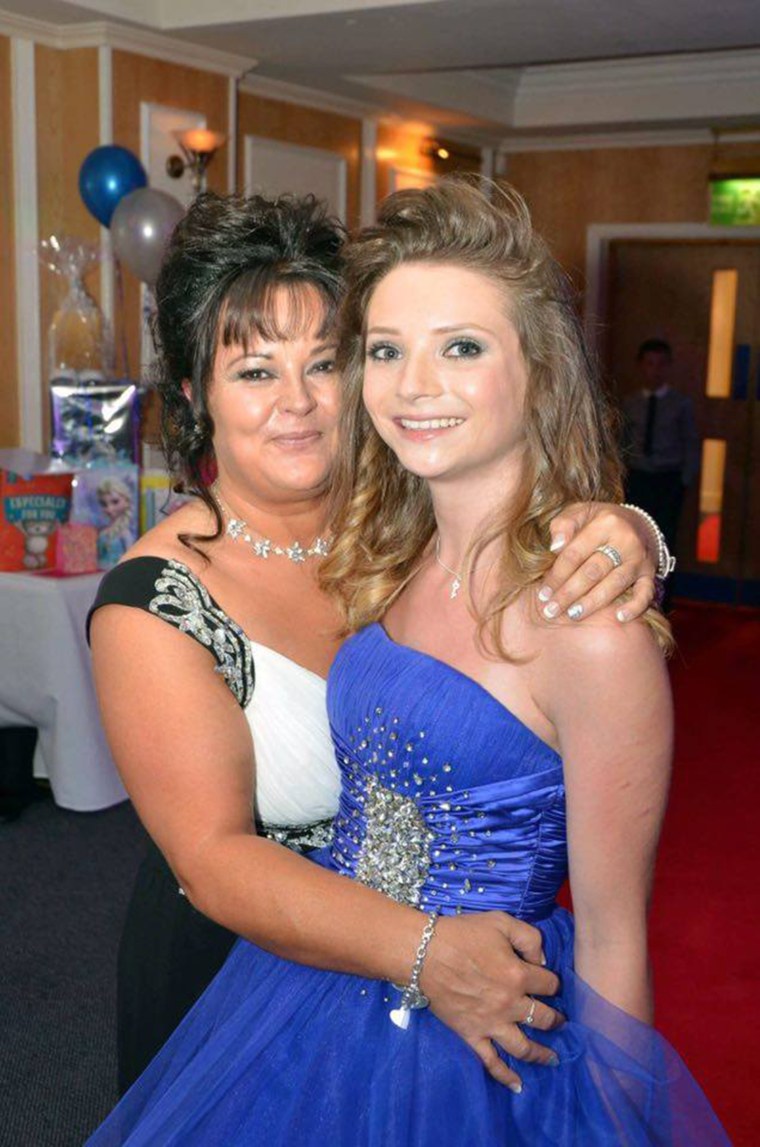 "The doctors decided to stop treatment in January, because the chemo is actually doing more harm than good," said Wilde, whose family lives in Cheadle, a town in northwest England. "It's making her very weak. And with no immune system, she's at risk for many infections. It's not working."
RELATED: Teen with cancer dies days after 'bucket list' prom
Emma is spending what time she has left at home, on pain medication, her mom said. She's got the support of an older sister, Danni, and stepdad, Mike.
"He's held us together when we've almost fallen apart," Wilde said of Mike. "He's kept us strong."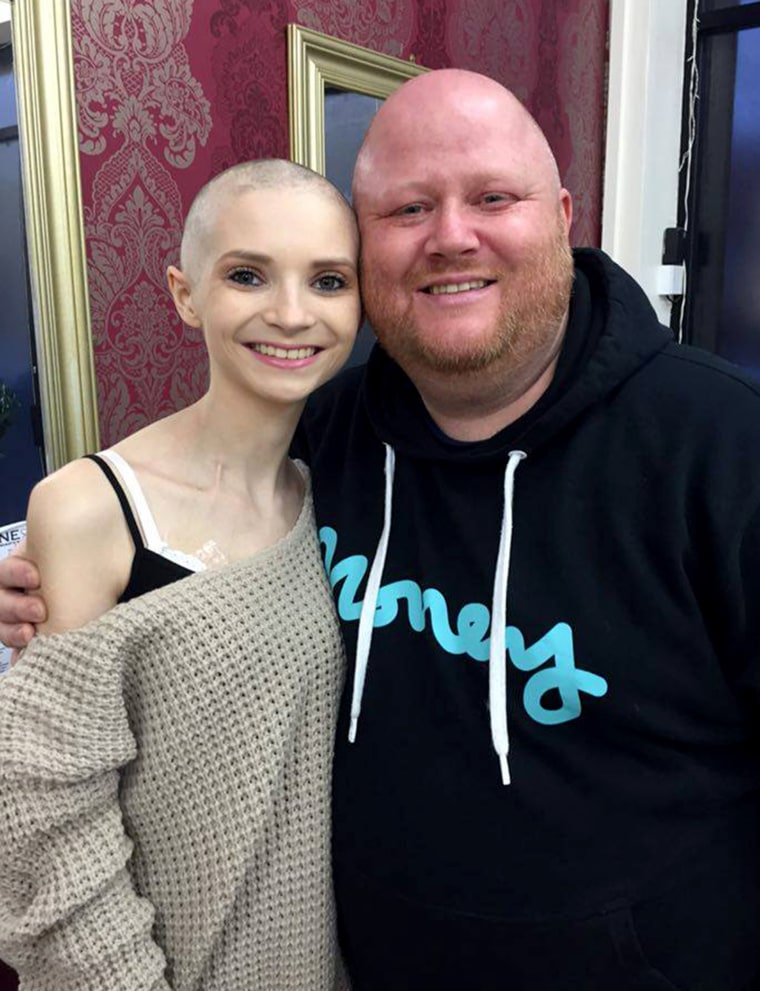 One of Wilde's friends launched the online bucket list, and people have donated more than 20,000 British pounds (about $30,000) to make Emma's final wishes come true.
"My friend Lisa contacted me and she said, 'I have so many people asking can we get Emma a present, what kind of chocolate does she like?'" Wilde said.
"So she said, 'I'm going to set this up in case anyone wants to send her something.'"
RELATED: Parents create 'visual bucket list' for daughter before she goes blind
But they had no idea just how much support would come.
"No way in a million years did we ever expect this amount of kindness and generosity from complete strangers — people we have never met and spoken to," Wilde said.
"Don't get me wrong, there are lot of hospital friends and family on there, but a lot of the people we don't know. They're just inspired by Emma. She radiates hope to so many other cancer patients. She's never given up."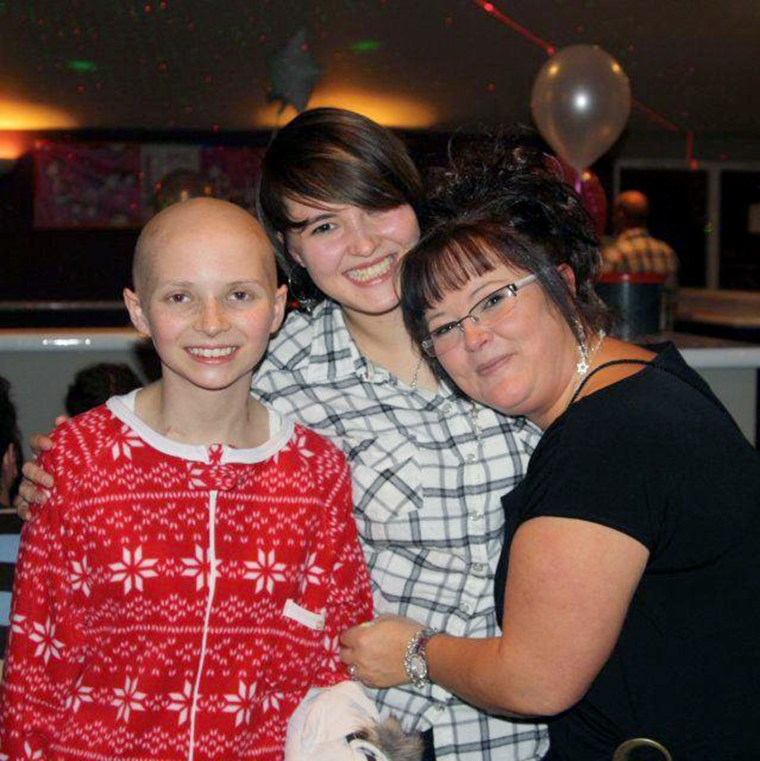 The family is looking into some drug trials, but Wilde said that even if her daughter does get accepted into a trial, it wouldn't stop the cancer, only possibly "prolong her life a little longer."
RELATED: Poh, a terminally ill dog, goes on a bucket-list adventure
Emma was first diagnosed with cancer in 2010 when doctors found a tumor in her right femur, which later spread to her opposite leg, her lungs and her ribs.
Throughout the years, she underwent several operations and multiple rounds of chemotherapy.
The teen has written about the experience on her blog, saying recently, "My body is exhausted and can't cope with much more but I will never EVER give up!"
Her biggest wish is to get married to her fiancé, Dion.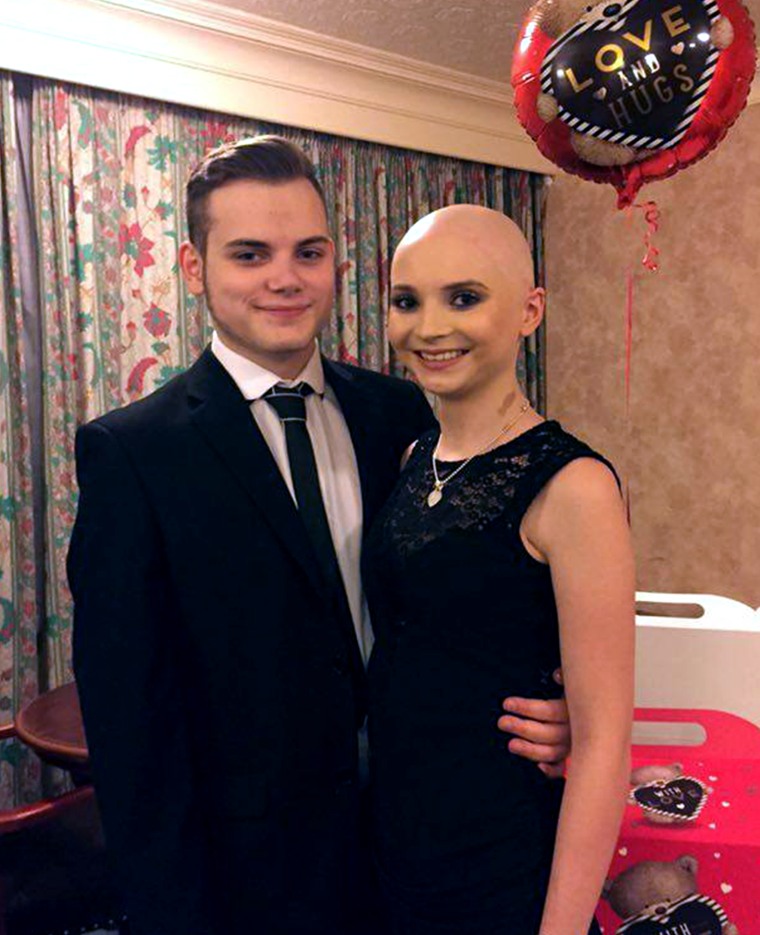 "I can't believe I'm sitting here arranging my baby's wedding!" her mom said. "So many offers of wedding cakes, wedding venues, wedding shoes, wedding photographers [have come in].
"I want to do this for Emma, and I'm thinking, 'Oh my god, it's so overwhelming.' My head hurts. I can't put into words how exciting and scary it's been."
Wilde never thought she would be planning her teenage daughter's wedding so soon, but she said "it's Emma's happy ending."
"They're two very good souls who connected from day one," she said. "She radiates happiness when she's with him. So I'm happy to do this for them."