Who needs a white knight when you've got a big brother?
Last week, 17-year-old Mohammad Hasher of Portage, Michigan, became the ultimate date to his 6-year-old sister, Noor, at her father-daughter dance — despite being several decades younger than most of the attendees.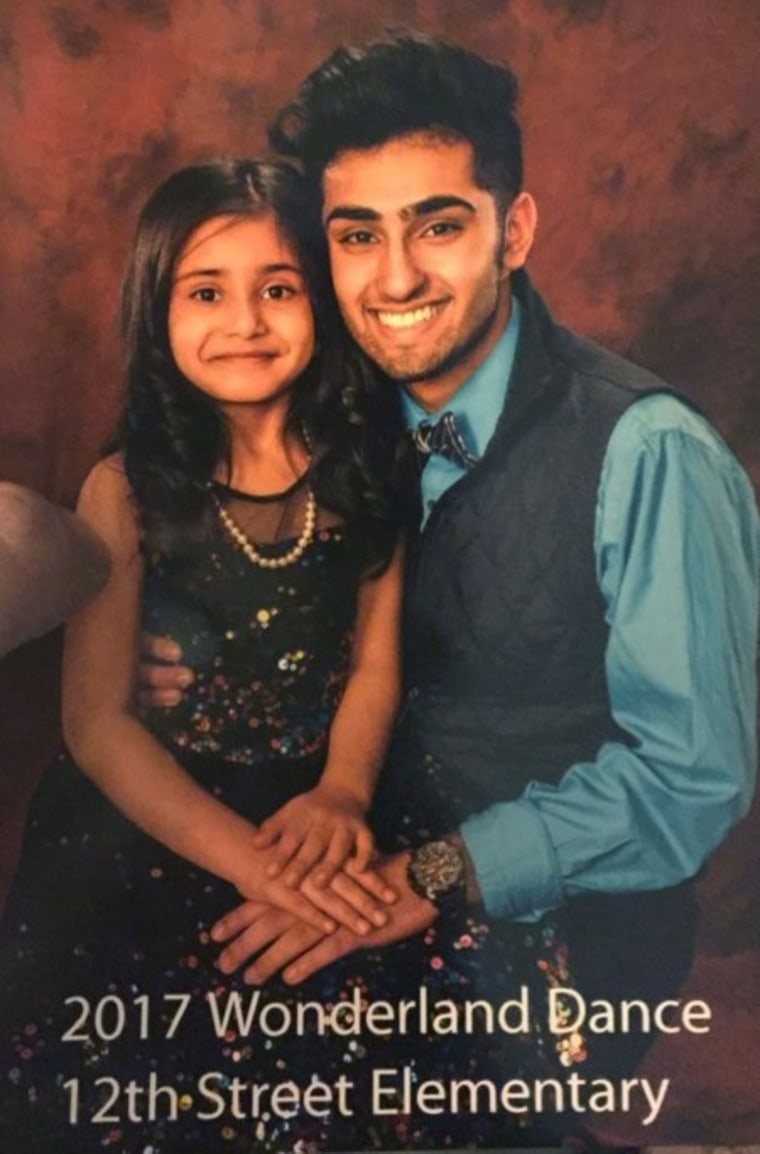 The Hashers' parents split up about six months ago. Divorce is difficult under the best of circumstances; for the Hashers, cultural and religious factors in the Pakistani household made it even more unexpected and devastating. "Divorce isn't something that's typical of our background," Mohammad Hasher explained. "It was hard to take in."
RELATED: ROTC teen lifts spirits of crying cheerleader missing her military dad
For legal reasons, the children's father is no longer in contact with the family. "We were sort of abandoned," said Hasher. But there is a silver lining. "It's brought (my sister and I) really close," he said. "We have to depend on each other ... I don't have a dad either, but I'm older and wiser, and I stepped in because (Noor) needs someone to take care of her."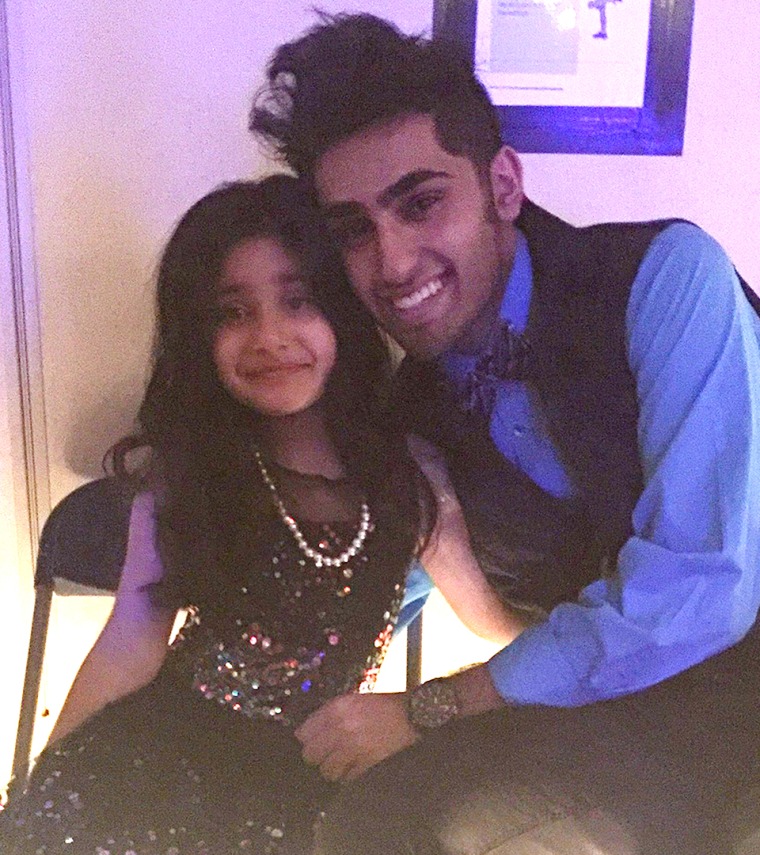 RELATED: Toddler rescues twin brother after dresser topples on them
Noor has struggled behaviorally and academically since the divorce, and Hasher says she doesn't like to talk about their dad. That's why she never mentioned the father-daughter dance at her school ... until her big brother noticed her acting strangely the morning of the dance.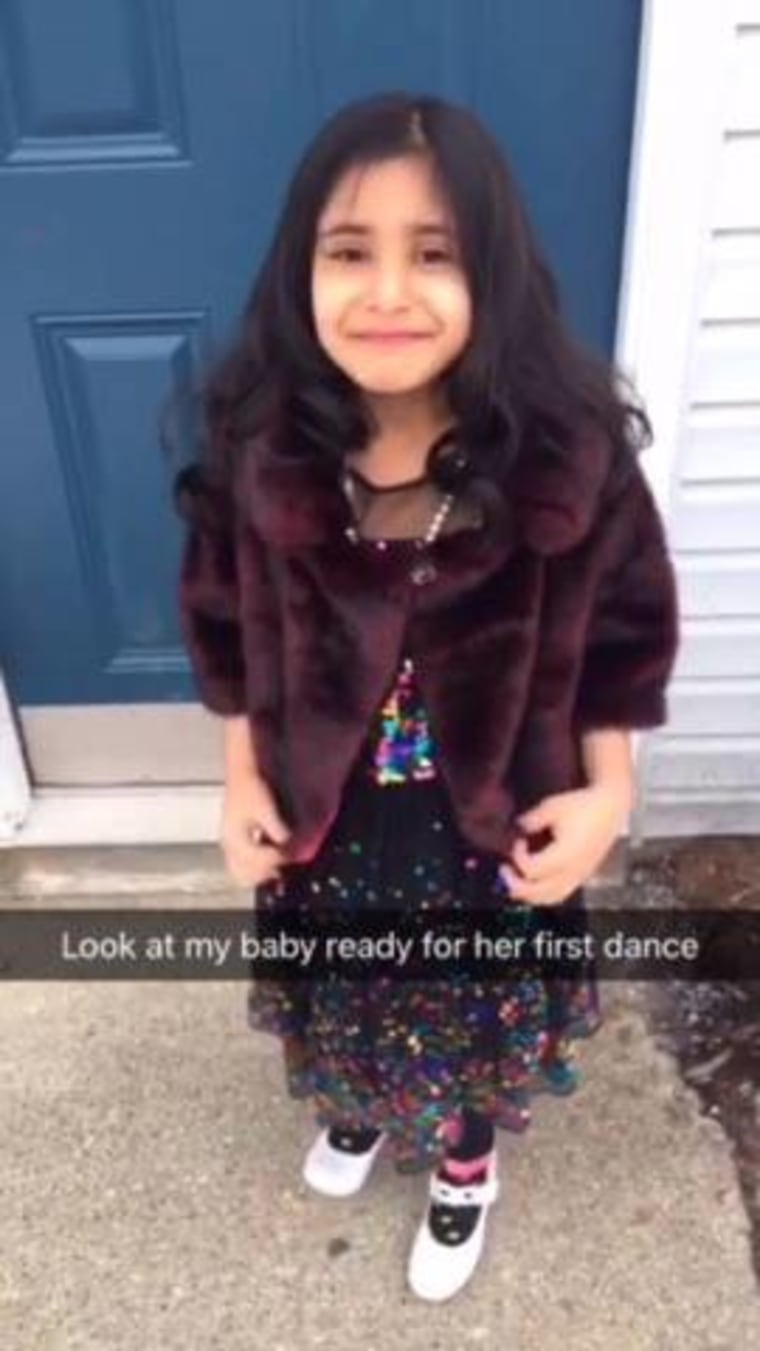 "She was sitting on the couch in pajamas that had monkeys on them, and wearing a dress over it," he recalled. "Her hair was messy because she had just woken up. She looked silly, but she was looking down at the ground, looking sad. I said, 'Noor, what in the world are you doing?'
"She told me about the dance, and said, 'I can't go, but I still wanted to dress up,'" he continued. "I said, 'Noor, stop! I'll take you.' I didn't think it was something she should have to think about."
RELATED: Only one thing can comfort this crying toddler... her baby sister
While Hasher was happy to be there for his sister, he worried that the dance might be awkward. In truth, he said, it was a bit awkward — and that was OK. "I was there for her, not for me," he said. "Seeing her dance the "Whip/Nae Nae," all the happiness ... she was able to just forget everything else." (And you better believe he busted out his best "Nae Nae" too!)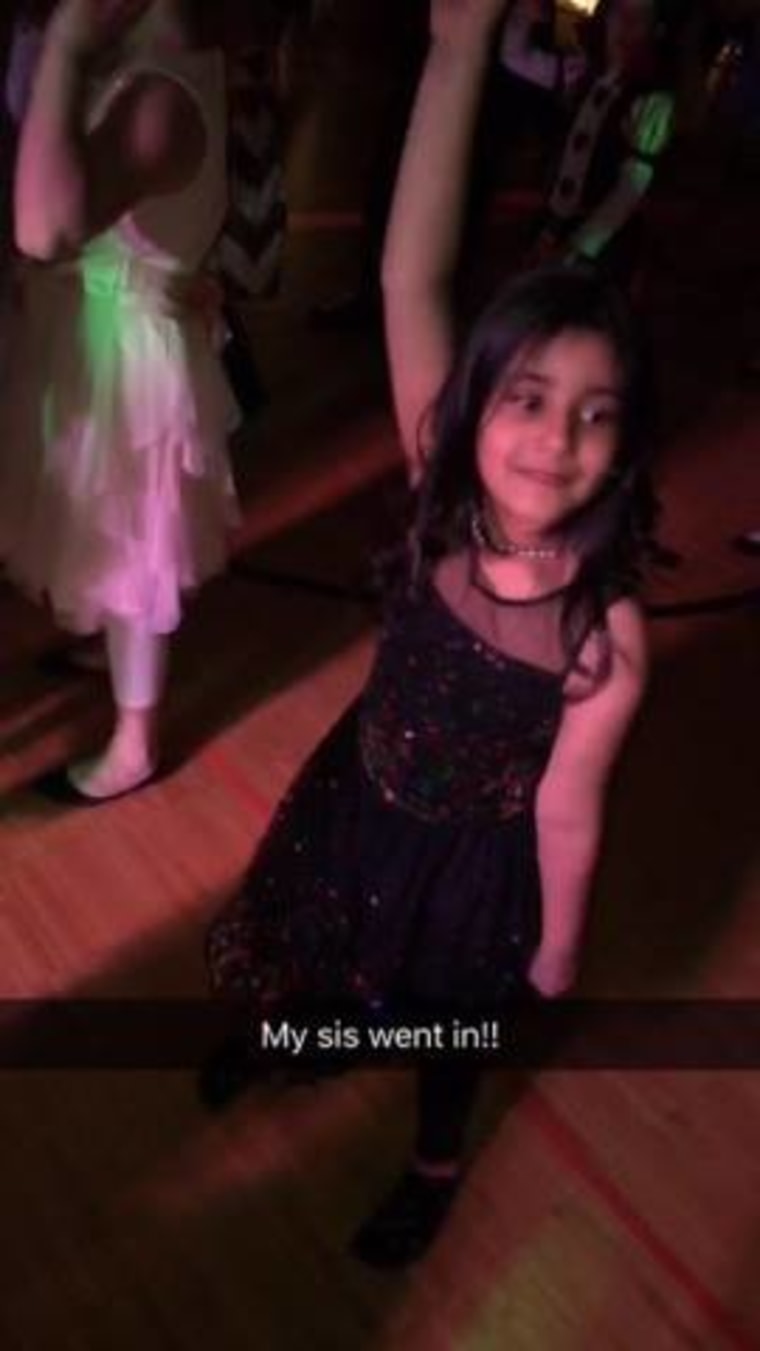 Now, the siblings are back to business as usual: a little bickering and a lot of love. Hasher believes the shared experience has strengthened their relationship, and also taught him a lesson about showing love through action.
"It's little things that go a long way for someone," he said. "Just being a good person can make someone's day ... It can really affect others, and it'll make you feel good, too."