Hannah Summers and her siblings were just hours into mourning the loss of their mother on Tuesday when they stumbled upon some papers on her dresser.
Margaret "Peggy" Summers wanted to make sure her four children knew what they meant to her. So she wrote each a touching letter full of motherly guidance and love.
Hannah, 18, posted her letter on Twitter, hoping to inspire others to "hug your parents a little closer and never take them for granted."
"It was really hard to read, but at the same time it brought me a lot of comfort because it helped me realize she's always gonna be here with me,'' Hannah told TODAY. "I think she wanted to write it to make sure we all knew that she's with us and to give us some closure."
The college freshman from Fort Wayne, Indiana, has since received an outpouring of support, with people sharing their own stories of loss and taking her advice to heart. Her message resonated across social media, with thousands of retweets and comments.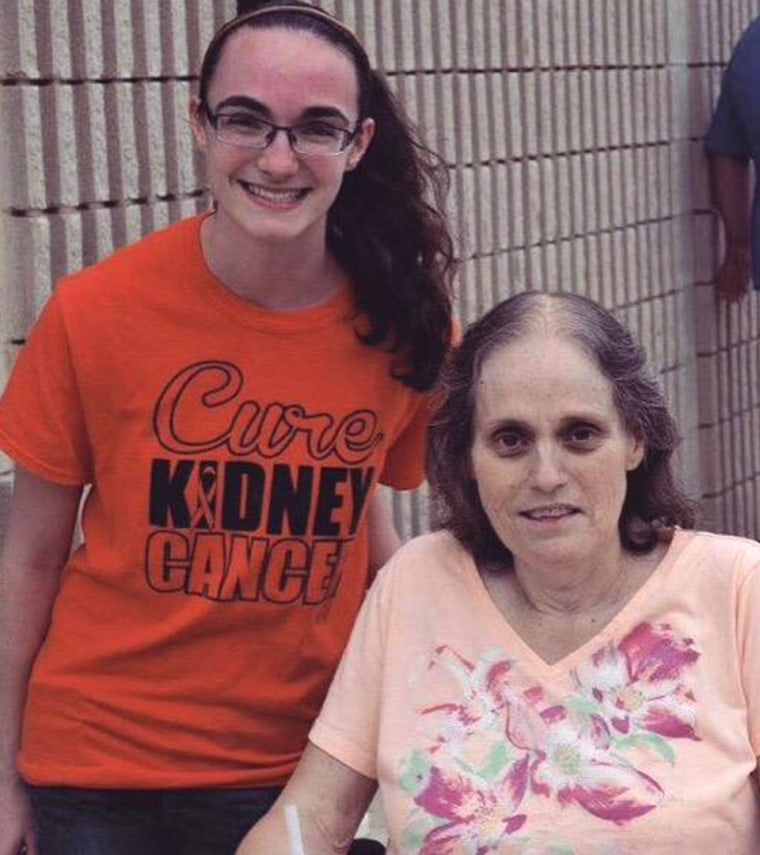 Peggy wrote the letters before a surgery in June that she feared she may not live through.
"If you are reading this then the surgery did not go well,'' she wrote. "I'm sorry, I tried my best to beat this terrible disease but I guess God had other things for me to do. Please don't be mad, bad things happen in life and we have to learn to deal with it no matter how much it hurts."
Peggy was diagnosed in June 2016 with stage 4 kidney cancer. She died at 55 on Tuesday at Parkview Memorial Hospital.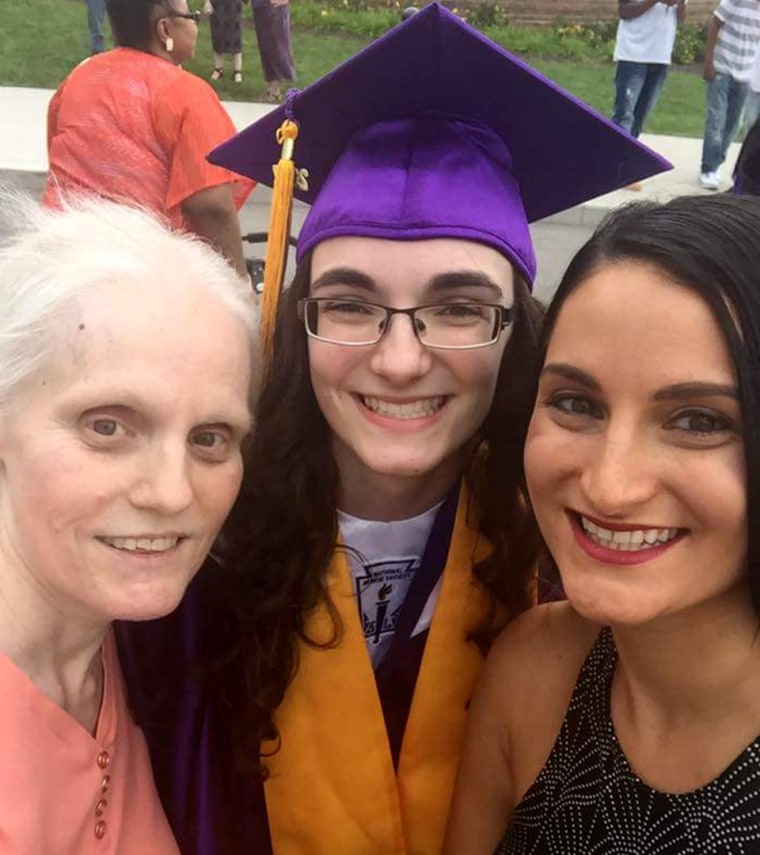 "We have no history of cancer in our family, and she never drank, she never smoked, and she went to all her doctor's appointments, so it was a huge shock to us,'' Hannah said.
The family made sure to savor the time they had with Peggy, whose strength was reflected in her letters. She gave Hannah advice about school, boys, parties and staying close with loved ones.
"Remember that I am still with you and still just as proud of you as I always have been," Peggy wrote.
"I can't imagine how hard that must have been for her to write, but it shows what kind of person she was,'' Hannah said. "She wasn't thinking about herself when she wrote them, she was thinking about us."
Hannah initially was against sharing the letter on Twitter.
"The more I read it, the more I felt like I had to,'' she said. "It has a lot of lessons people can learn from, and it really showed who my mom was."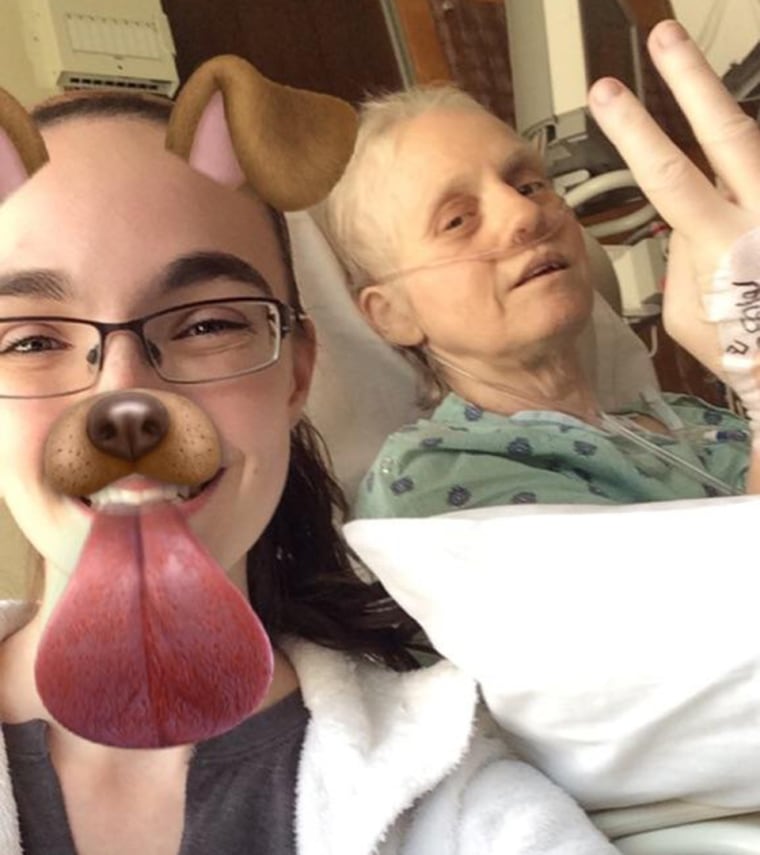 Peggy also had a simple request for her daughter in the future.
"If you have kids someday make sure they know how much I love them and wanted to be there to see them,'' she wrote.
The selflessness shown in her letter was the way Peggy had always lived her life. Before she was diagnosed, she had been a special education teacher's aide at nearby New Haven High School.
"She was so compassionate towards others,'' Hannah said. "She would give rides to students who didn't have cars, and donate furniture and books to students who didn't have a very good home life.
"She just always put others before herself. I don't think I ever heard her complain one time during her diagnosis even though she was going through so much pain and suffering. She would always say, 'There's people who have it much worse than me, so what do I have to complain about?'"
Peggy ended her letter to Hannah with some final advice.
"Hang on to those good memories and tell everyone you love them as often as you can,'' she wrote. "Enjoy life and live each day as if it is your last because none of us know if today with be the last. And most of all remember that I love you more than you will ever know!"
Follow TODAY.com writer Scott Stump on Twitter.