A Washington mom is warning parents after a dangerous game known as the duct tape challenge left her teenage son seriously injured.
Skylar Fish, 14, is recovering at Seattle Children's Hospital after the Jan. 16 accident, in which his friends wrapped him in duct tape, participating in a viral sensation in which people try to wrestle themselves free, often posting videos of the feats on social media. Fish, whose arms and legs were bound while standing, fell and crashed onto concrete, causing bleeding in his brain and crushing his cheekbones and left eye socket.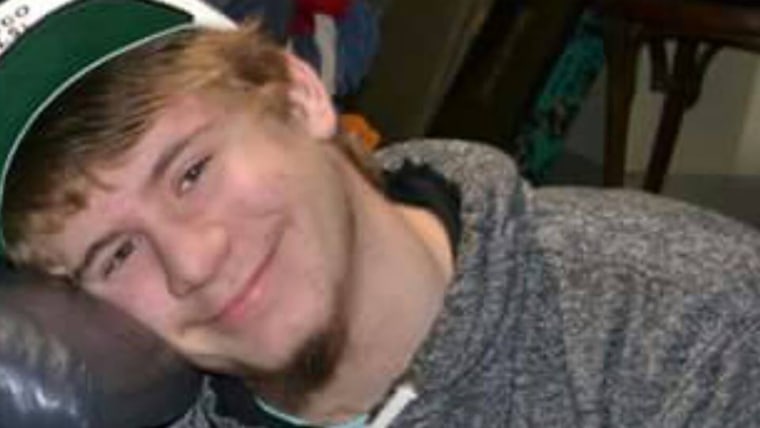 Sarah Fish, Skylar's mom, told TODAY her son was already in an ambulance on the way to the hospital when she learned what happened. He'd been playing with two friends at a school near her house that Saturday, and the boys called 911 before running back to Skylar's house and telling his mom.
"I was freaking out," she said. "I will never forget that day."
RELATED: 'It hurts to be alive': Teen warns of car surfing dangers
Skylar underwent surgery and had 48 staples in his head, she said. He's blind in his left eye, and his doctor told TODAY it doesn't look like he'll regain vision.
"All I can do is stay positive," Fish said. "Being negative and depressed never gets you anywhere, especially with children — they see everything. I just kept telling him how handsome he was and how lucky he was and that it's OK. He has his life; he could have been a vegetable."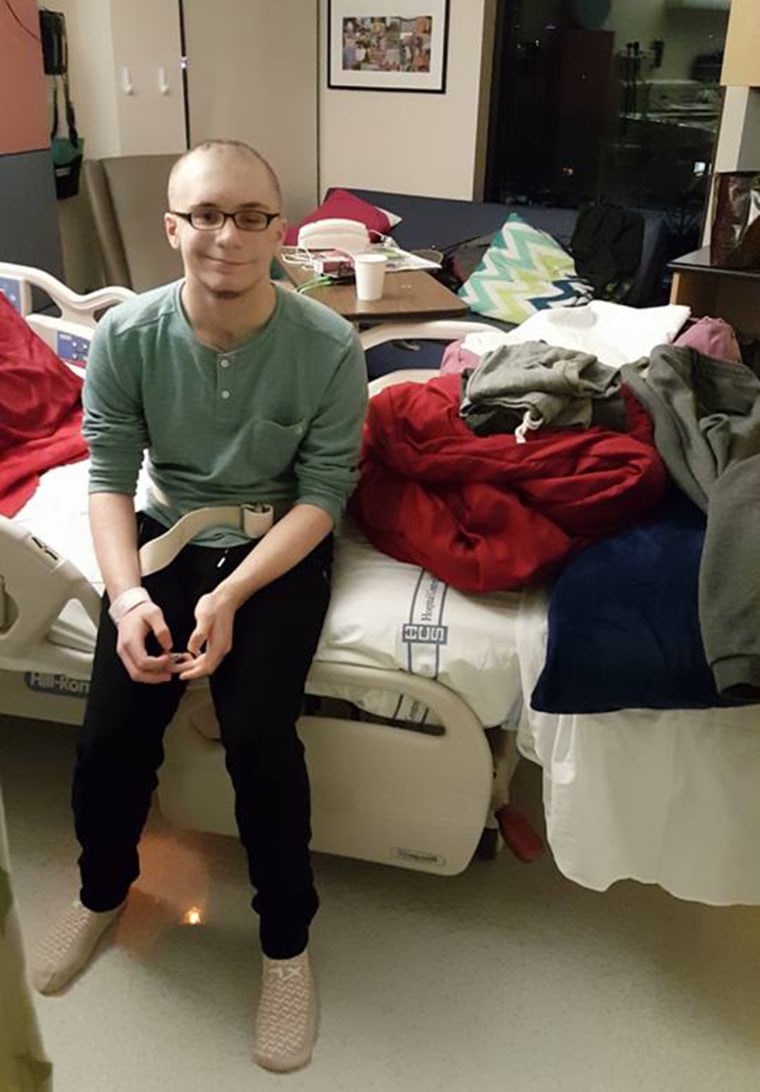 She added that she'd never heard of the duct tape challenge, and her initial reaction to how her son got hurt was embarrassment: "I was ashamed; I didn't want anyone to know."
But then the mom, who also has an 11-year-old daughter, realized her son's story could help other parents and children learn about the dangers of Internet challenges.
RELATED: The condom challenge could pose 'real risks' for teens
"It's not just the duct tape challenge, that's just the newest challenge out there," Fish said, pointing out other potentially unsafe games like the cinnamon challenge and the ice bucket challenge. "There are a lot of parents out there who don't know what their kids are doing. We think we're giving them space, they're growing. He's 14 years old — I can't hold his hand forever."
"I raised my son better than this," she continued. "Yes, I did. I'm always on him. But there's peer pressure, there's social media, there's YouTube — everything's on YouTube!"
A quick search on the site shows the duct tape challenge isn't uncommon. Many people have posted videos of themselves or friends struggling to break free from the tape, usually seated on a chair.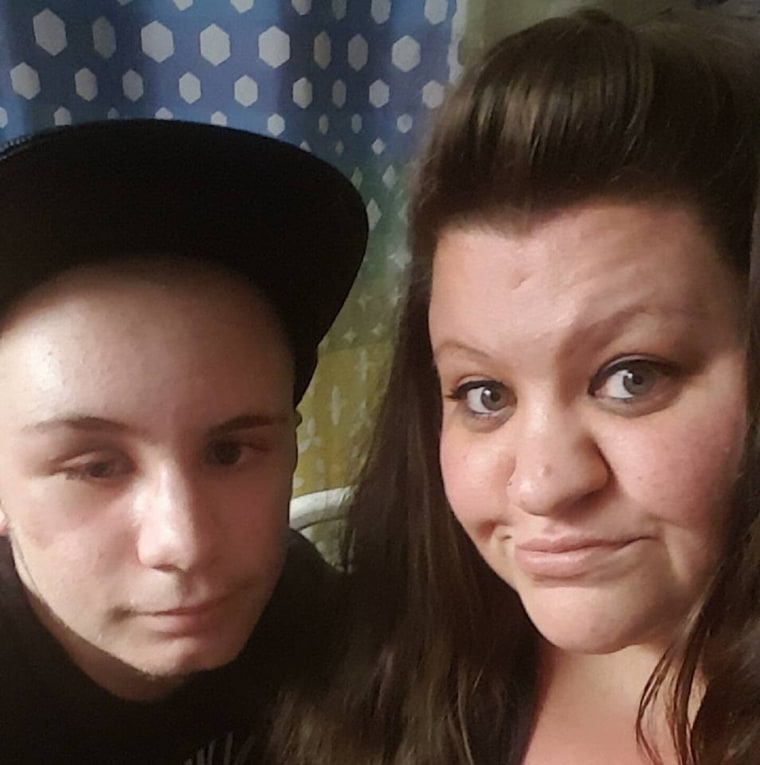 Dr. Tom McNalley, an attending physician in rehabilitation medicine and Skylar's doctor at Seattle Children's Hospital, said the boy could suffer some subtle cognitive problems in the long term.
"Usually when kids have a brain injury this severe, they don't come out of it the same child," he told TODAY. "But they often come out close to what they were."
RELATED: After son's death, parents warn about synthetic pot
"He's made a very nice recovery so far," McNalley said, adding that Skylar will go home today but doctors will continue with testing and checkups in the coming weeks.
He also wasn't familiar with the duct tape challenge before becoming Skylar's doctor, but said he's proud the family has decided to share their story to warn other parents.
As for Skylar, his mom says he doesn't remember the accident, and he wishes he and his friends had never tried the challenge: "He wants people to know, just don't do it!" Fish said.