A heartbreaking moment for an elementary school cheerleader missing her military father turned into an uplifting scene thanks to a kind gesture from a high school student in the stands.
Addie Rodriguez, 9, was performing with her team during a game on the field at Central Catholic High School in San Antonio last weekend when the girls were joined by their parents. After the mothers did a routine with their daughters, the fathers came out of the stands to hoist them on their shoulders for a special cheer.
Addie's father, 25-year-old Abel Rodriguez, a medevac tech in the Air Force, is in training at Travis Air Force Base in California and couldn't be there.
Addie burst into tears thinking of him, but what happened next wiped them away: Matthew Garcia, a senior at Central Catholic, ran down from the bleachers and hoisted her on his shoulders like all the other fathers.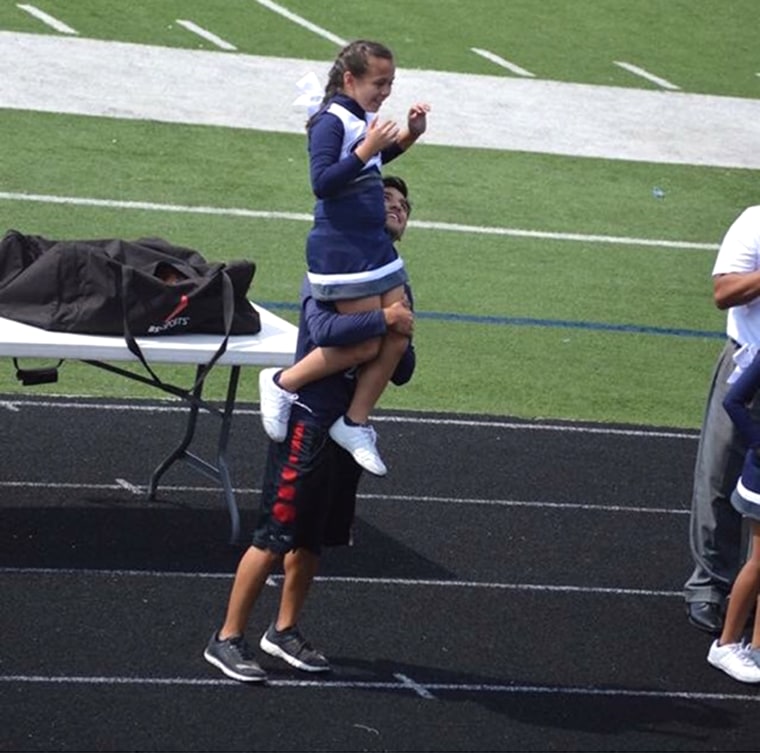 RELATED: Cheerleader asks special needs student to prom in sweetest way possible
"I just broke into tears when I realized what he was doing,'' Addie's mother, Alexis Perry-Rodriguez, 25, told TODAY. "I couldn't even talk."
Abel Rodriguez has been in the military for almost seven years, including deployments to Iraq and Afghanistan, but his absence particularly hit home that day for Addie, who is the couple's only child.
Garcia, 17, was there to make sure she remembered the game for a different reason.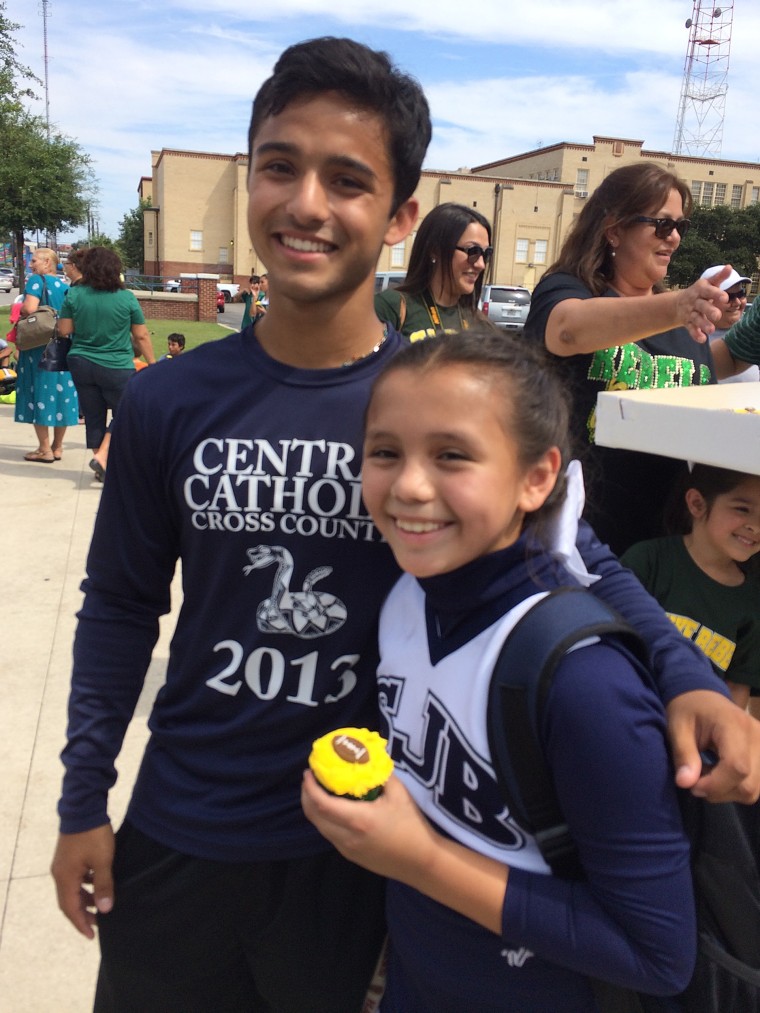 "(Addie) was kind of shocked and scared at first, but then when he knelt down to tell her, 'I'm going to pick you up, too,' she was really happy and thankful,'' Rodriguez said. "She said, 'He saved my life, mom!' He made her feel so good about herself."
RELATED: See why these students are all smiles after getting pulled out of class
Garcia was there watching his younger brother play in the game for St. Luke Catholic School against St. John Bosco Elementary School, where Addie is a fourth-grader. Garcia said going through his parents' divorce when he was a small child before his mother remarried made him sympathetic to Addie's situation.
"I understood what it was like to not have a dad there, so when I saw her crying like that, it just struck a chord with me,'' Garcia told TODAY. "It was instinct, I guess. I just couldn't see her like that."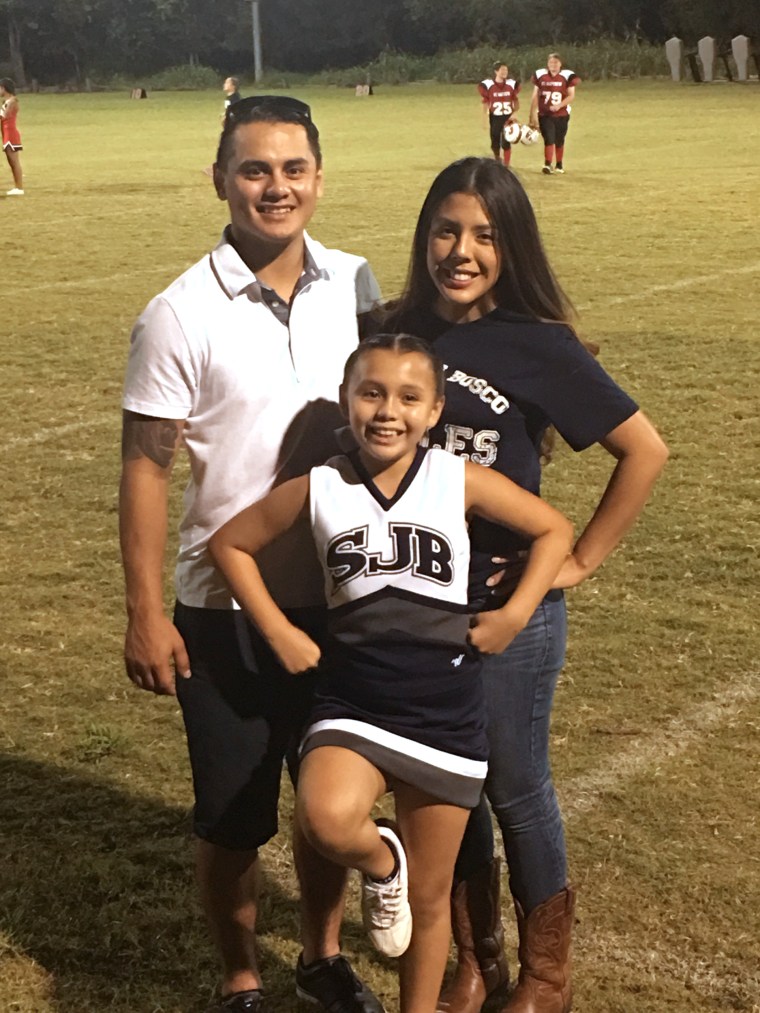 "He was a complete stranger who was there watching the opposing team, and he still did that,'' Rodriguez said. "It was so heartbreaking at first and then just so beautiful."
Rodriguez put a picture from the game of Garcia and Addie on her Facebook page to thank him.
Garcia is the captain of the cross country team at Central Catholic, a four-year member of the ROTC program and the director of the school's Big Brother program.
He can now add a heartfelt thank you from a little girl and her parents to his resume.
"Seeing her smile after the way she was crying, that probably made my day even more than hers, to be honest with you,'' Garcia said. "When Addie thanked me after the game, it was just really moving to me."
Follow TODAY.com writer Scott Stump on Twitter.