This teen — and his teacher — have some serious moves!
Amir Wilson, a 13-year-old student in the Bronx, New York, and his dance teacher, Billy Cohen, have taken social media by storm after the teen posted a video of an incredible dance-off between the two in front of hundreds of students at their school.
"Battled my dance teacher at my school talent show. He killed it. It was lit," wrote the Hyde Leadership Charter School student in an Instagram post that's been viewed more than 20,000 times. "I had to give it to him. At the end, he bodied."
The two danced the popular Harlem Shake to the song "Love Come Down" by Kid the Wiz and SNS.
Cohen told TODAY that he and Wilson originally were going to perform their own solo dances at the school's talent show last Friday. But when a performing-arts teacher suggested the two engage in a dance battle instead, they were all in.
"Amir picked the song, and the rest was history," said Cohen, a choreographer. "... I didn't know what he was going to do."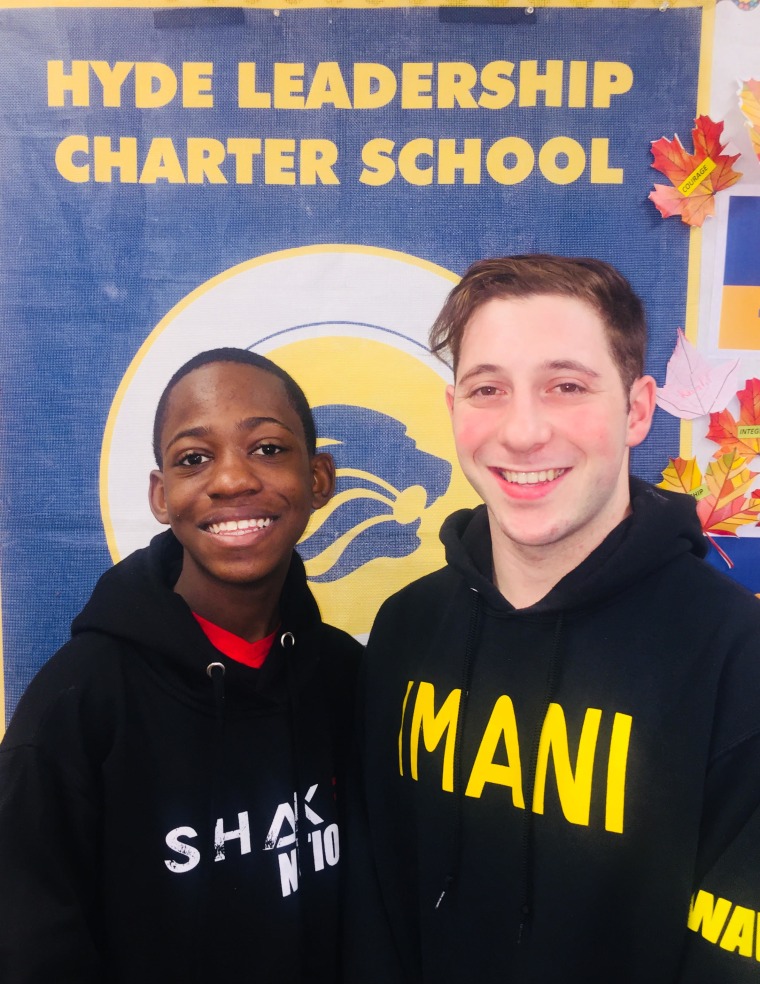 Wilson, who has been dancing since he was a toddler, told TODAY that he was beyond impressed by his teacher's skills, displayed in front of approximately 300 students.
"I was shocked. It wasn't like a bad shock," he said. "He was doing things not a lot of people can do. It made me turn my head and really see how great of a dancer he is."
Cohen said he was equally impressed with Wilson: "I was first very proud and I knew he could dance. ... But I knew I had to bring my own choreography out there because I couldn't hold back against such a good student."