Vicki Scott has spent the last 17 years hoping to hear her son, who has autism, speak more than a few phrases. When he delivered a commencement address at his high school graduation earlier this month, she couldn't hold back her tears of pride.
Sef Scott generally doesn't speak without being prompted. He has the same vocabulary as other 17-year-olds, but he usually recites movie lines or phrases or simply responds "yes" or "no" to questions directed at him.
When Sef was 2, Vicki Scott and her husband suspected "something was different" about their son, she told NBC News. The Plano, Texas, couple confirmed through specialists that their toddler had a learning disability. At the age of 4, Sef Scott was diagnosed with autism.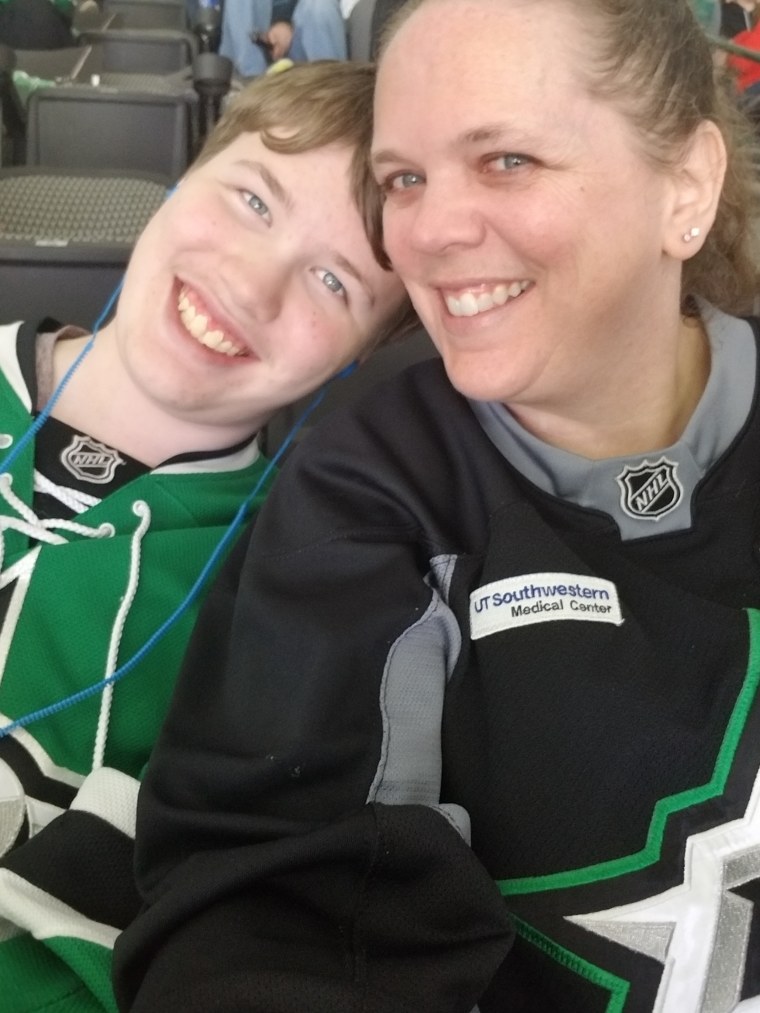 One in every 59 children in America is on the autism spectrum, according to the U.S. Centers for Disease Control and Prevention. An estimated 25 percent of those living with autism spectrum disorders are non-verbal, according to the advocacy group Autism Speaks.
Growing up, Sef would speak as little as possible. He would walk up to his mother with an empty cup and try to hand it to her. Vicki Scott knew this meant he wanted more apple juice, but she would simply look at him, prompting him to ask out loud.
"I wanted him to understand that that's not how you get through the world. You have to use speech when you need something," she said. "I made him work."
When Vicki found out that any student could audition to give a graduation speech, she just knew that her son could do it.
"I can't explain why," she said. "I just thought it would be a good idea to ask (Sef) if he wanted to."
"He jumped up — he does these shiver excitement things when he's excited… and he looked me in the eye and very loudly said 'yes.'"
Vicki was "floored," she said.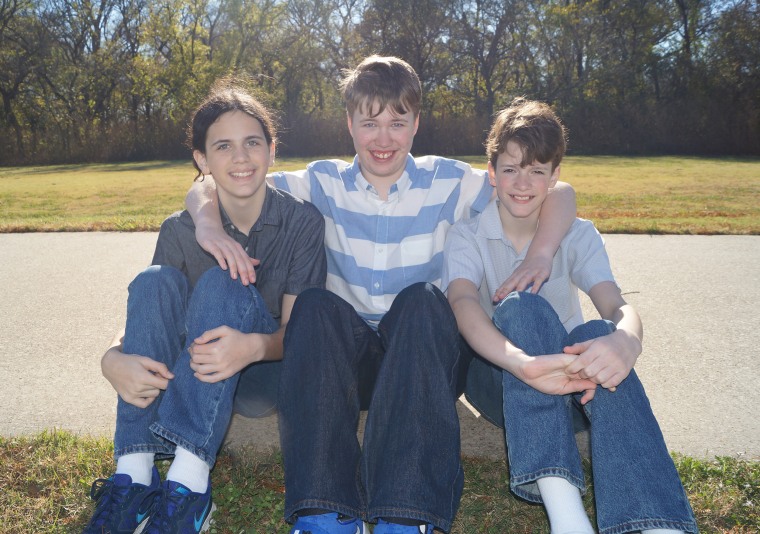 Turns out, Sef had a lot to say. Vicki, Sef and his younger brother Sim started working on the speech together. Sim survived childhood brain cancer and often speaks at charity events, so he offered his public speaking experience to help his brother. For seven weeks, they worked and practiced, all the while keeping it a secret from everyone but the speaker selection committee.
Sarah Watkins, principal of Plano Sr. High School, said the committee raved about Sef's speech after he auditioned. "Everyone just said, 'wait till you hear it,'" she said.
When the moment came for Sef to stand in front of his graduating class of 1,300 seniors and their families, he felt nervous for reasons he couldn't quite explain. In a video that later went viral, millions of people watched him take a short breath and launch into his speech, his words at times halting but perfectly clear.
"Unexpected. That is what I want you to remember. Unexpected. First and foremost, I would imagine that to the seniors who know who I am, it is entirely unexpected that I would be standing here giving this speech," he began.
Sef spoke about staying true to one's goals and being kind to those around you.
"The unexpected from you can be a blessing," he said. "Standing in a long line, waiting for a table at a restaurant, when your name is called, let the people behind you go first instead. That simple gesture could brighten what might have been a gloomy day. Unexpected."
Watching Sef speak, Vicki Scott was overwhelmed by the crowd's reaction. "It was unbelievable," she said. "There were people in the stands who were crying, so that got me crying."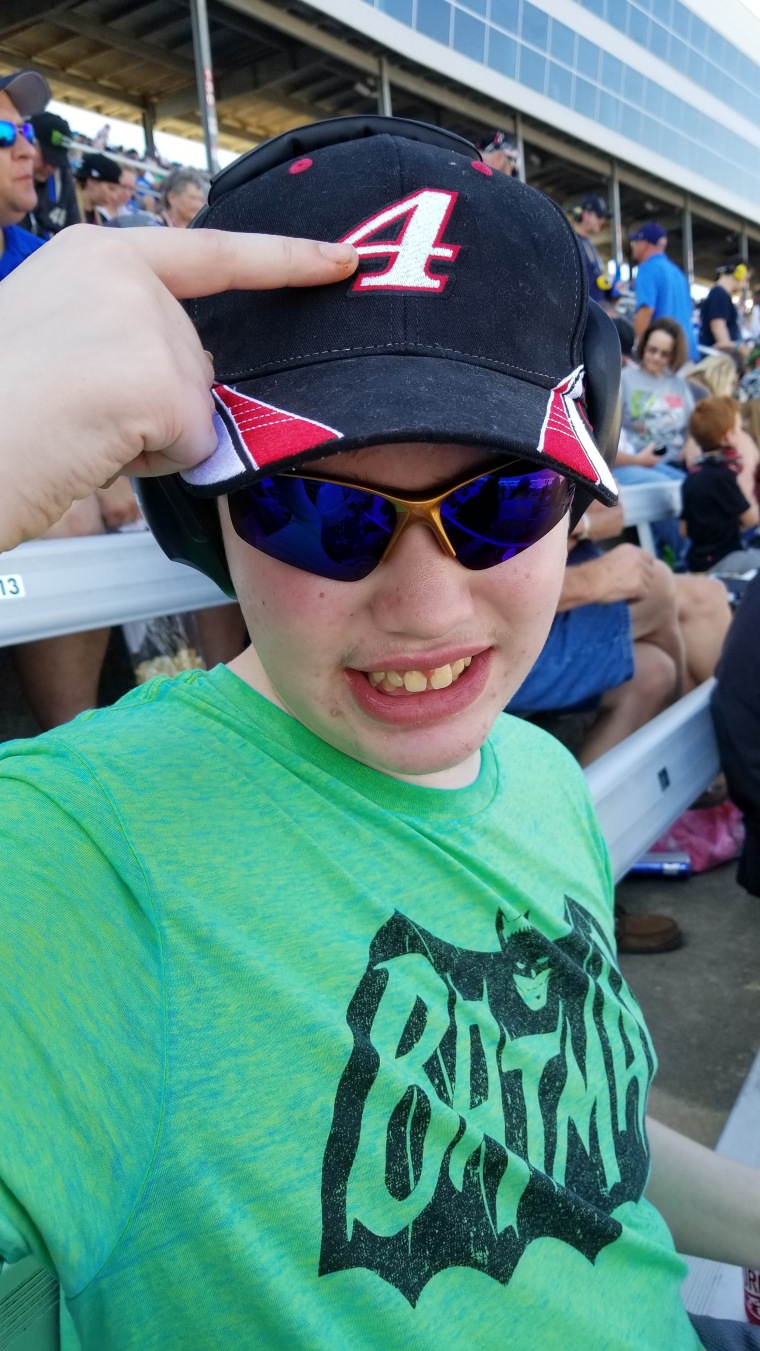 After the speech, Sef Scott told NBC News that he felt proud. "Everyone finally heard what I wanted to say."
After Sef received his diploma, the Scott family left the ceremony early, but were followed to their car by a crowd of people.
The viral response to the speech has been a "great surprise," Vicki Scott said. She has seen many comments from families of children with special needs, saying that the speech gives them hope.
"It took a long time for Sef to get to the ability he's at now, and he will continue to grow over the years," she said. "Hopefully he'll find a voice he can use every day."