/ Source: TODAY Contributor
For her stepfather's 39th birthday, 17-year-old Sarah wanted to do something special and she knew exactly what would make it extraordinary — asking him to adopt her. The video of her touching request has gone viral.
"I always thought of him as my dad and never thought of him differently. I just wanted to make it real and legal," Sarah told TODAY. "When it came down closer to his birthday I thought it would be the perfect time."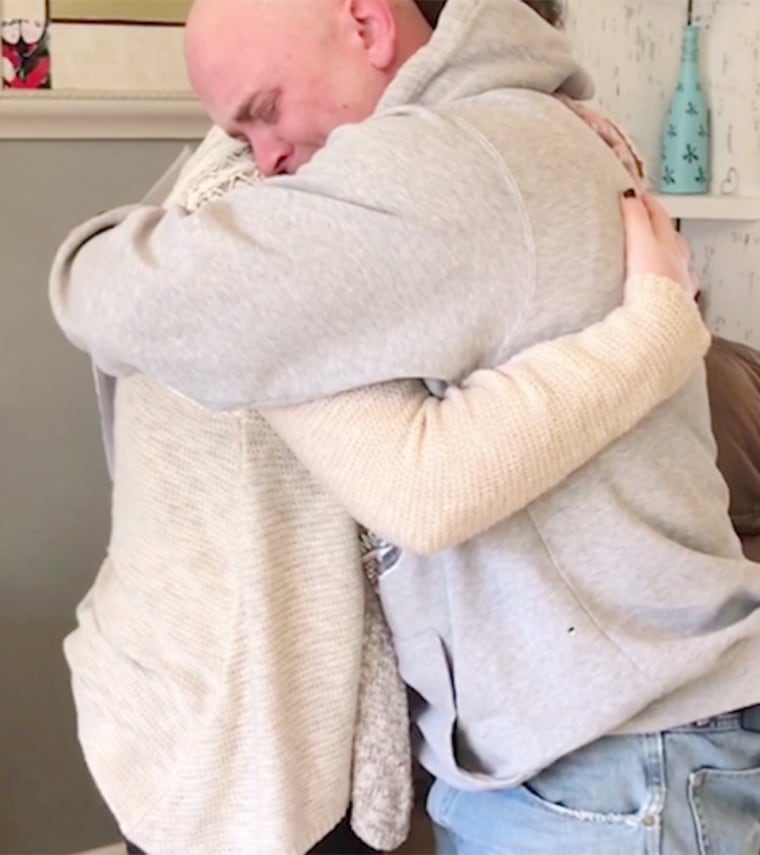 RELATED: Woman pops the question to her stepmom in viral video: "Will you adopt me?"
In the video, Sarah sits in a chair beside Vince VonTobel, grasping a wrapped box.
"This is the big deal box. This is the big shebang, that's what we are going to call it," Sarah says.
As he opens it, he expresses disgust with the glitter in the box, but then he looks down and reads the paper. He chuckles and turns from the camera while wiping tears away.
Sarah gets up and hugs him.
"I love you so much and there is no one else I would want to be my dad," she says in the video.
Sarah told TODAY she felt touched by VonTobel's heartfelt reaction.
"I don't think I have ever seen him cry. I knew he was going to be very excited and I was very happy."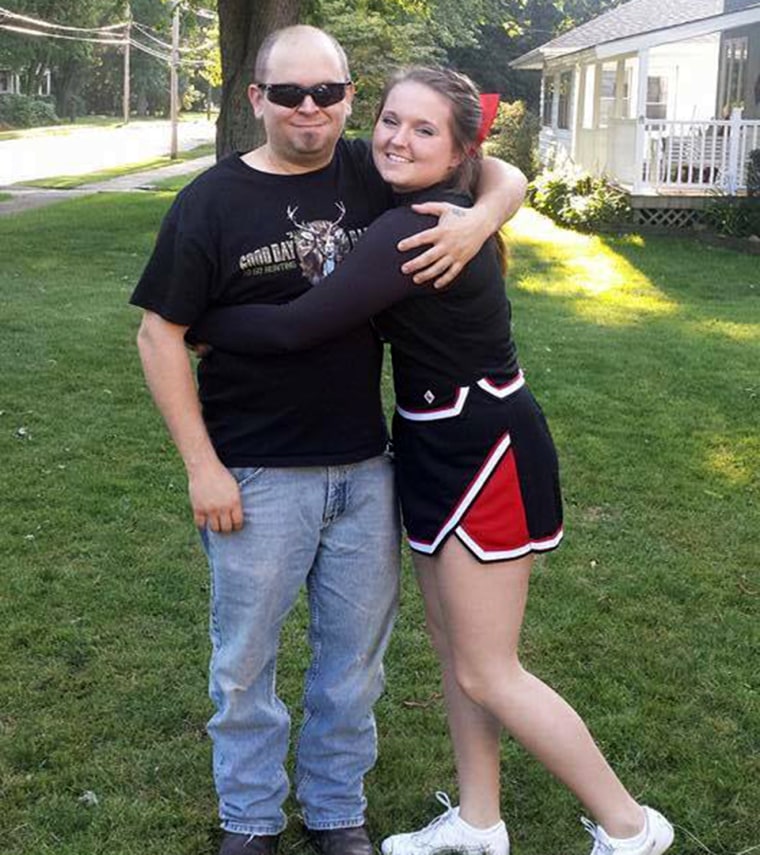 VonTobel has been in Sarah's life since she was 2; she's never met her biological father. Mutual friends introduced Sarah's mom, Jessica, to Vince, 15 years ago and they started dating. About two months into the relationship, VonTobel met Sarah and has played a role in her life ever since. Receiving the adoption papers from Sarah felt so special and surprising.
"It's pretty cool. I had no idea at all what was going on," he said.
The two feel as close as any father and daughter. They exercise together and enjoy fishing and shooting.
"Anything we can do outside and together we do," said Sarah. "I can talk to him about everything."
The family, who live in Rensselaer, Indiana, had always planned on VonTobel adopting Sarah but it never quite worked out. They went through a long adoption process with another child but two weeks after that adoption was complete in 2014, a fire destroyed their home and everything they owned. Then Sarah became sick with migraines. While they moved into their rebuilt house in 2015, she still grappled with migraines. Over the past few months, Sarah's health stabilized and with VonTobel's birthday on February 12, Sarah and Jessica, 36, knew it was the right time.
"Everything has finally come together perfectly now," Jessica said via email. "When she asked Vince to adopt her it made everything feel complete."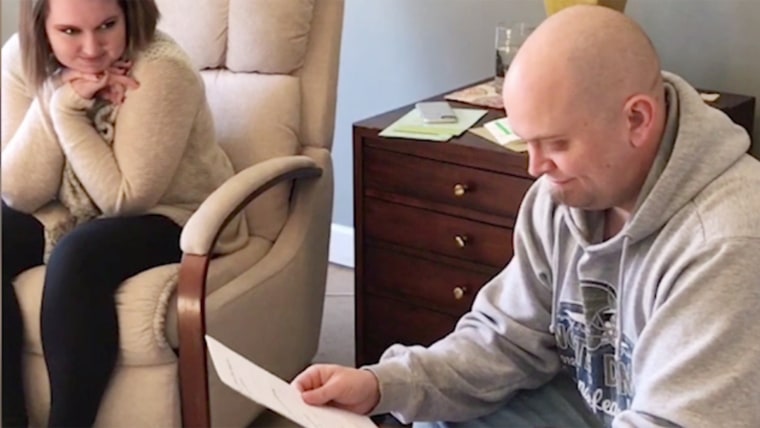 RELATED: 'It was an amazing gift': Teen proposes adoption in heartwarming video
Sarah hopes that video shows that being a father is much more than a biological connection.
"I would like people to learn that blood doesn't have to mean anything," she said. "He means more to me than my actual biological father ever could."