Parents say it all the time: Thank goodness there was no Instagram or Snapchat when we grew up: Our worst adolescent moments were never memorialized on the internet for all the world to see.
Our children don't have that luxury, as 32-year-old teacher Ben Conlon pointed out in stark detail last week in a blog post entitled "Middle School Misfortunes Then and Now, One Teacher's Take" for Wait Until 8th, a movement that encourages parents to wait until their children are in eighth grade or older to give them smartphones. Conlon's take on school life before and after smartphones and social media apps became staples in the middle school lunchroom has spread across the internet, with 1.1 million page views in less than a week.
Conlon, who has been teaching fourth grade in a large K-8 school in New England for the past ten years, does not have children of his own. However, because of his position, he forms relationships with his students when they are still children and then continues to maintain those relationships as they grow into adolescents in the higher grades of the school, he said.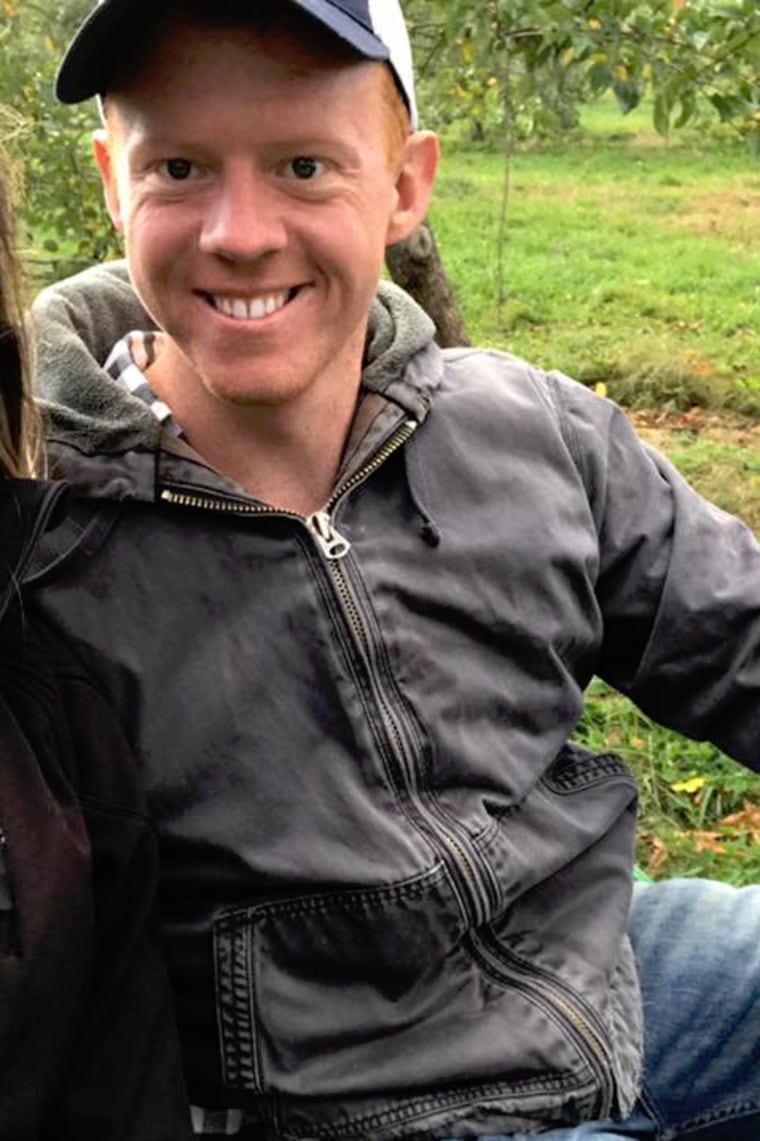 "Older students regularly come talk to me about struggles, many of which have a social media component," he told TODAY Parents. "A lot of what I wrote about is based on behavior I've observed."
In his essay, Conlon lays out a hypothetical incident in a middle school cafeteria: A seventh grader slips and spills food on his pants and has to change into shorts. In Conlon's 2008 version, this is embarrassing for the student, but not devastating.
Never miss a parenting story with the TODAY Parents newsletter! Sign up here.
"After lunch, Brian returns to homeroom in his gym shorts. No one seems to notice the change. He breathes a sigh of relief. The cafeteria fall is behind him. He meets his sisters at the end of the day and they ask why he's wearing gym shorts. He tells them he spilled some tomato sauce on his pants. They head home and spend the afternoon and evening together, safe and sound, home life completely separate from school life. Brian doesn't think about the incident again. Only a few people saw it. It's over," Conlon wrote.
But the 2018 version of the same incident would be much more complicated and have lasting effects, Conlon argued, for both the unfortunate seventh grader and an eighth grade observer with a smartphone who films the fall and uploads it to Snapchat and Instagram. While one student watches a video of his worst moment spread around social media and his "friend" count drop, the other boy feels the high of seeing his likes and follows jump — at the expense of someone else.
Though the students in his essay are fictional, Conlon's description is ringing true to parents across the country. He noted that he grew up with AOL Instant Messenger and was in college when Facebook was launched, but "the current social media situation is much, much different."
"Teaching academics is difficult, but fairly straightforward," he said. "Helping these kids navigate the world is not."
Conlon said he wants parents to realize how much smartphones and social media have complicated childhood and adolescence. "The average 12-year-old has a smartphone. With it comes an entire set of issues which kids really need help with," he said.
"Can you imagine having to grow up with Instagram and Twitter? Every single thing that happens is potentially filmed and put online. It's bad. In the good old days, you could split your pants getting off the bus and not have to worry about your crush in the line ahead of you watch the aftermath unfold on YouTube. Not today."
Even though the school where Conlon teaches does not allow cell phones, he said it is still easy for students to sneak peeks at their phones throughout the day. "Kids do it all the time," he said. "In many schools, cell phones are not allowed in class, but they are freely used in the halls, cafeteria and around the building."
Conlon hasn't told anyone at his school about his viral blog post, conscious of the fact that other teachers there feel differently about social media and even use it as a form of classroom communication. He stressed that he does not believe technology is a bad thing. "I have a smartphone and I use it a lot. But, a lot of guidance and common sense is needed when handing over such a powerful tool to a young person who has not yet developed the social and emotional skills to handle it," he said.
In his own fourth grade classroom, Conlon has started "Story Time Tuesday" in an effort to give his students a chance to take a break from the digital world. "I gather the whole crew on the floor and tell them about some of my misadventures as a kid. You know the kind of stuff I'm talking about: getting lost in the woods, making a fort out of junk, flying a model airplane into a tree, building a boat that sunk, getting sprayed by a skunk — that sort of thing. The kids loved it," he said.
"I wanted them to realize something: When you look back on your childhood, you want to have some stories of your own," Conlon said. "Spending the weekend on your phone doesn't make for a very good one. So go outside. Get some poison ivy. It's not going to kill you."
Conlon also wrote a novel, "The Slingshot's Secret," about a boy struggling to find real adventure in a digital world. He is hoping that he can reach young readers and encourage them to step away from their screens.
"Children don't realize how bad things are. This is their norm," he said. "They don't realize how much of their childhood is being stolen by screens. They simply have no escape. It follows them home. It follows them everywhere. The phone is always on their minds. Texts are constant, often misinterpreted, hurtful, with no visual cues. They take the place of learning how to have genuine conversations."