/ Source: TODAY Contributor
Just weeks after enduring the effects of Hurricane Irma himself, one Central Florida father and high school teacher is pulling his community together to send relief to Hurricane Maria victims in Puerto Rico — including his own family and children.
Charlie Negron, 49, a technology teacher at Lake Brantley High School in Altamonte Springs, Florida, moved to Central Florida from his home in Puerto Rico in 2001. His brother, Candido, teaches Spanish at the same school, and his 25-year-old daughter, Joanivette, teaches at a nearby middle school. But the rest of his family, including his mother and his two sons, still lives in Puerto Rico.
When Hurricane Maria tore through the island and left utter devastation in its wake, Negron wanted to help. Friends told him they were going to hire a private airplane to deliver emergency supplies to Puerto Rico, but there were still a million questions about the process.
"How are we going to send cargo there? Who is going to pick it up? How would it be distributed? Would we be able to find a warehouse to use? We didn't know," he told TODAY Parents. "We finally discovered we had to go through FEMA [Federal Emergency Management Agency] and the office of the First Lady of Puerto Rico and do things correctly."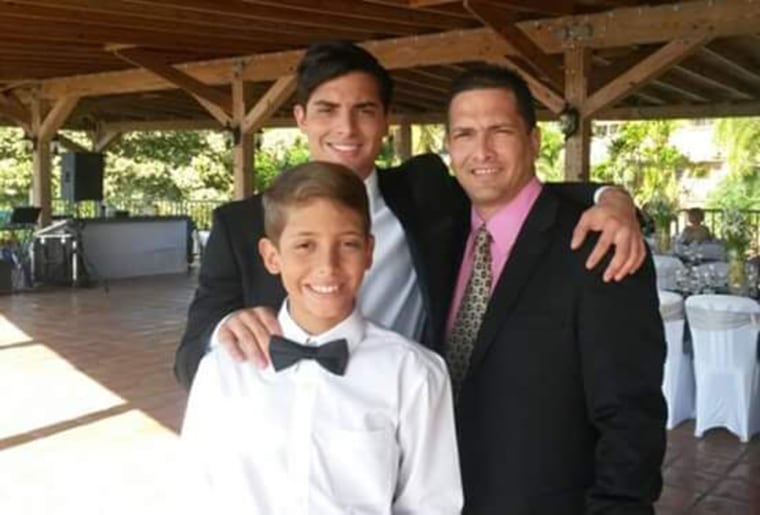 Working through FEMA, Negron was able to make arrangements for the private plane to deliver supplies. Then, he turned to his community at the high school and at the private volleyball club where he coaches to gather donations. Though most of these students and their families did not have power themselves even a few weeks ago after Hurricane Irma, word spread through social media, and quickly, Negron was able to amass more than 25 pallets of emergency supplies, including drinking water, disposable diapers, feminine hygiene products, soap, toothpaste, baby formula, and blankets.
Never miss a parenting story with the TODAY Parents newsletter! Sign up here.
"My principal said, 'We are more than happy to help you out,'" said Negron. "It started as a small thing and just became bigger and bigger. It just went through all the local networks."
For Negron, the effort to send relief to Puerto Rico is very personal: his mother, Zaida Machado, and two sons, Jancarlos Negron, 23, and Charlie Johan Negron, 13, are all still on the island. He was only able to speak to them a few days ago for the first time since the hurricane.
"It was such a release of peace!" he said of being able to hear his family's voices. Jancarlos waited in a four-hour line to buy the gas needed to make the trip to San Juan in order to call his father.
Negron said talking to his 13-year-old son made him emotional and happy. "He is a special kid," he said. "Just hearing him say, 'Dad, don't worry, I am just learning the hard way how to value the small things', meant a lot to me."
"When I talked to my mother, it was very hard," Negron said. "She lives in Aguadilla, where the eye of the hurricane exited the island, and it was hit very hard. It is an emotional situation. She's 78 years old. She's a strong person, but this is very hard on her. She is the pillar of our family!
"The material things they lost are not important," Negron added. "It's just important that they are okay."
Schools will not be operational in Puerto Rico for months, so Negron bought a ticket for his 13-year-old son to fly to Orlando in early October so he can continue to attend school. "They are going to lose almost the entire semester there," Negron said. "I am more than relieved he will be here, but a lot of the other kids there will not have the same privilege. I can only imagine how all those kids will feel. It's devastating."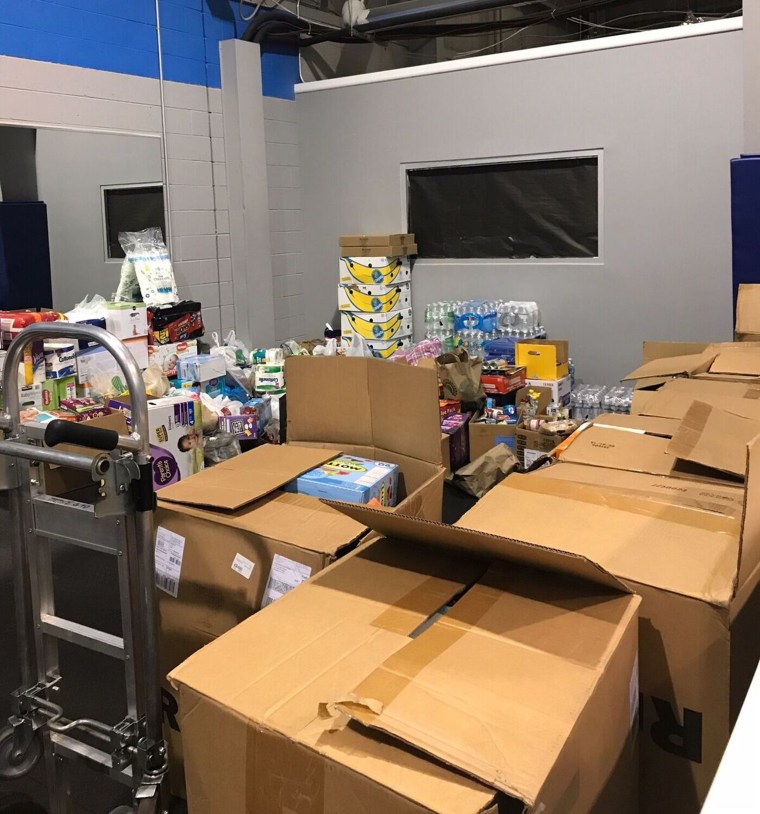 Negron's older son has decided to stay in Puerto Rico to care for his mother and grandmother, a choice his father supports. "I am very proud of him," he said.
There are several ways to help those in Puerto Rico suffering in the wake of Hurricane Maria, but the first step, Negron said, is to check with FEMA. On the agency's website there is information available about ways to contact loved ones in affected areas as well as updates on how to help. According to FEMA, giving cash is the best way to help. Donations may be made to United for Puerto Rico or any member of the National Volunteer Organizations Active in Disaster (NVOAD).
To donate goods or to volunteer on behalf of relief efforts in Puerto Rico, FEMA recommends going through a member organization of NVOAD as well.
Negron said his community's overwhelming and generous response has made a tough situation better. "It has meant a lot," he said. "It's a sacrifice of self. It is the most significant gesture to take care of another person.
"This is a learning experience for everybody, including myself," Negron said. "I coach a lot of girls and try to figure out how to build their character, how to be an example. This is a time for me when my hands are tied, but at the same time, I can do something."
For more information on how to help the victims of Hurricane Maria in Puerto Rico as well as the U.S. Virgin Islands, visit the FEMA website.