Teacher Linda Hooper had been warned about a "holy terror" of a student rising up through Brown Elementary School in Lubbock, Texas. So by the time Cruz Riojas was set to enter the sixth grade, she issued a warning to the school's principal: "I will quit if I have him in my class."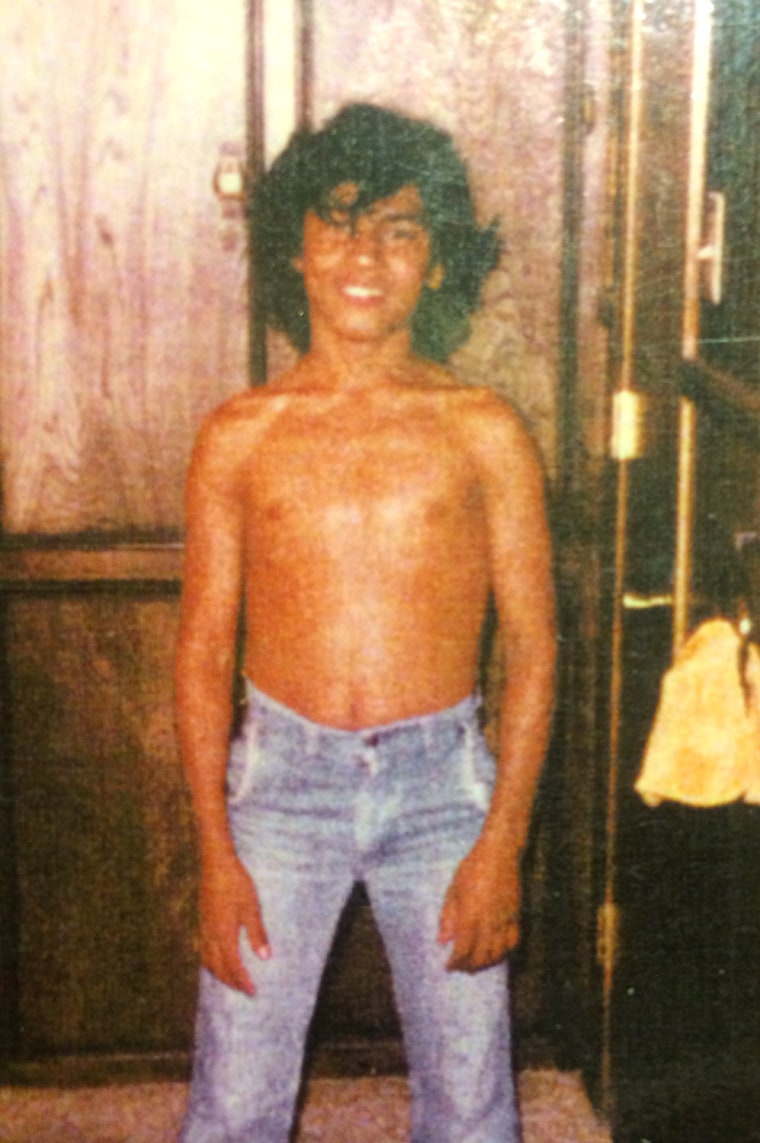 But then the story, as first reported in the Lubbock Avalanche-Journal, began to change. Sure enough, it was Hooper's classroom that the 12-year-old walked into in August 1980. He was far behind in academics — two years behind in reading and classified as special ed — and she quickly experienced his troubling behavior. 
"He had outbursts, threw chairs," Linda, now 68, told TODAY. "If a child touched him, they'd be down on the floor in two seconds."

Cruz, who is only now opening up about his story, lived with his mother, stepfather and five half-siblings, and suffered years of physical abuse at the hands of his stepfather. He was bused to Linda's school wearing the same clothes every day, and he brought his troubling homelife with him.
"I made a joke about everything," Cruz, now 45, told TODAY. "I wouldn't let my stepfather see me cry, and I carried that with me to school."
Cruz's sixth-grade year included frequent clashes with his physical-education teacher, who sent him to Linda. "Every day (that teacher would) send him in and say, 'I'm not dealing with this kid, he's yours,'" she recalls. "I didn't know what to do, but he was in there, so I started letting him help me. I had him reshelving books, grading papers, to make that period go by. And he began to like to do stuff."
And the student recognized that his teacher cared about him. "I saw that she just wouldn't give up," Cruz said. "She said, 'This persona that you project isn't who you really are.' "
Linda started having Cruz come to the home she shared with her husband Gale, a firefighter, and their four daughters. She'd give him money for small household chores, and arranged for his first job, a paper route.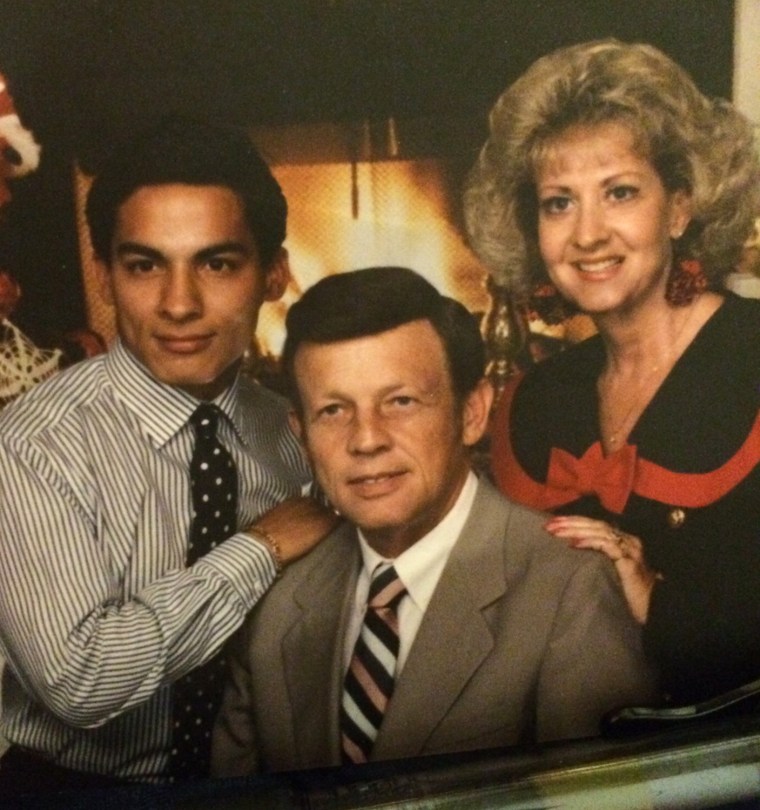 Cruz developed a particularly remarkable relationship with his teacher's husband. "He never had a man in his life that was worth anything and he respected Gale," Linda said.
He began spending more and more time at the Hooper home, and would frequently run the 7.5 miles between his home and theirs when he had a fight with his stepfather. But one day in February 1982, Linda received a call from Cruz's mother that would change all of their lives.
"His stepfather had beaten him, so she called me and asked, can I keep him until things blew over?" Linda recalls. "She put everything he owned in a cardboard box, and they huddled behind an 18-wheeler until I came to meet them."
Cruz thought he'd only be staying with his teacher's family for an hour, but that hour turned into days, months, and then years.
Linda recalls the first time Cruz stopped calling her "Mrs. Hooper." "We were in a grocery store, and he wanted everyone to know I was his mother, because people would look at us funny. He said, 'MOTHER can I have this?' He was getting everyone's attention, to say, 'Everybody look, this is my mom.'"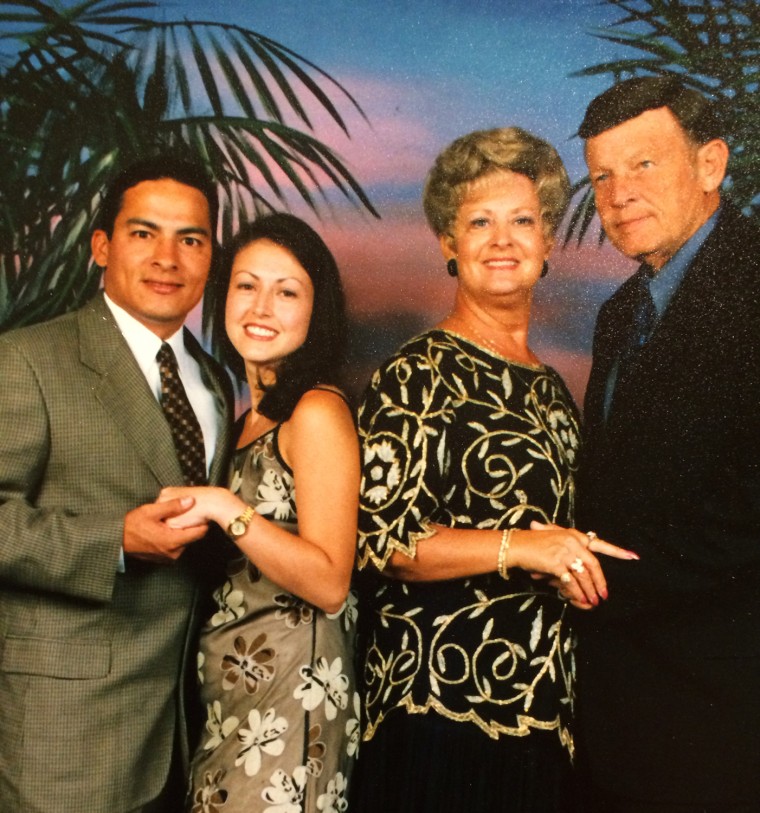 Thanks to the Hoopers and another dedicated teacher, Cruz moved out of the special-education program and graduated with his peers. He went on to study at Texas Tech University and later met Anel Montemayor, his future wife. And just before his 30th birthday, Cruz called Linda to ask if she and Gale would officially adopt him. The answer was obvious.
"He said he wanted to honor us, and it was a big honor," Linda said. "I've always known he loved me, but this really showed he loved us."
Cruz and Anel Riojas became Cruz Riojas Hooper and Anel Montemayor-Hooper. They now live in San Antonio with their two children, Hannah, 13, and Greyson, 9.
Cruz is careful to teach his children about their Mexican roots while also honoring the traditions and cultures from the Hooper side. He hasn't yet shared with them the full story of his journey, but he's getting there.
"My parents taught me to never give up. Just persevere," he said. "My father would always say, 'The light at the end of the tunnel isn't always a train. It's a light, and move toward it.'"