/ Source: TODAY Contributor

California photographer Vanessa Hicks knows the sacrifices military families when a parent is deployed. She is a Navy veteran, and her husband, Josh, has served in the Navy for 16 years, leaving their daughters without their dad during his deployments.
Her family's challenges inspired Hicks to offer a tea party photo shoot to other military families as a way to celebrate the Month of the Military Child.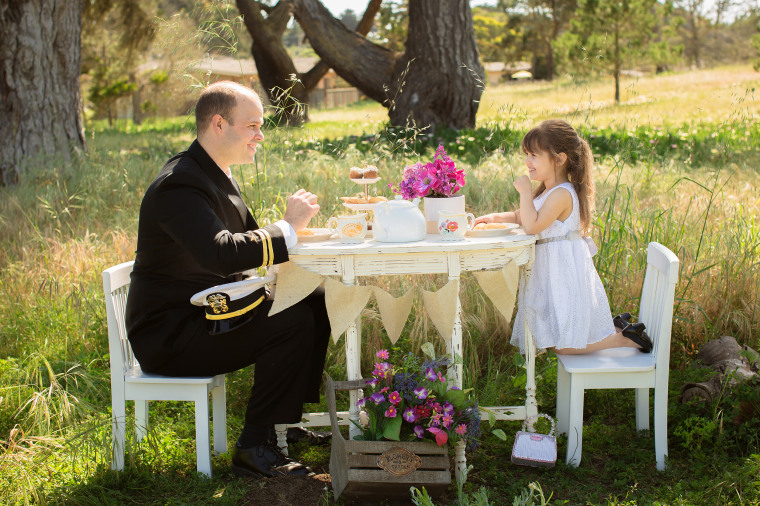 "I am always thinking of creative ways to document and honor our military members," Hicks told TODAY. "April is the Month of the Military Child, and I truly love this month because it needs to be remembered how much these kids sacrifice as well ... I thought creating an intimate setting, something that all little girls love like playing dress-up and drinking tea with their hero, would be a great way to honor this month."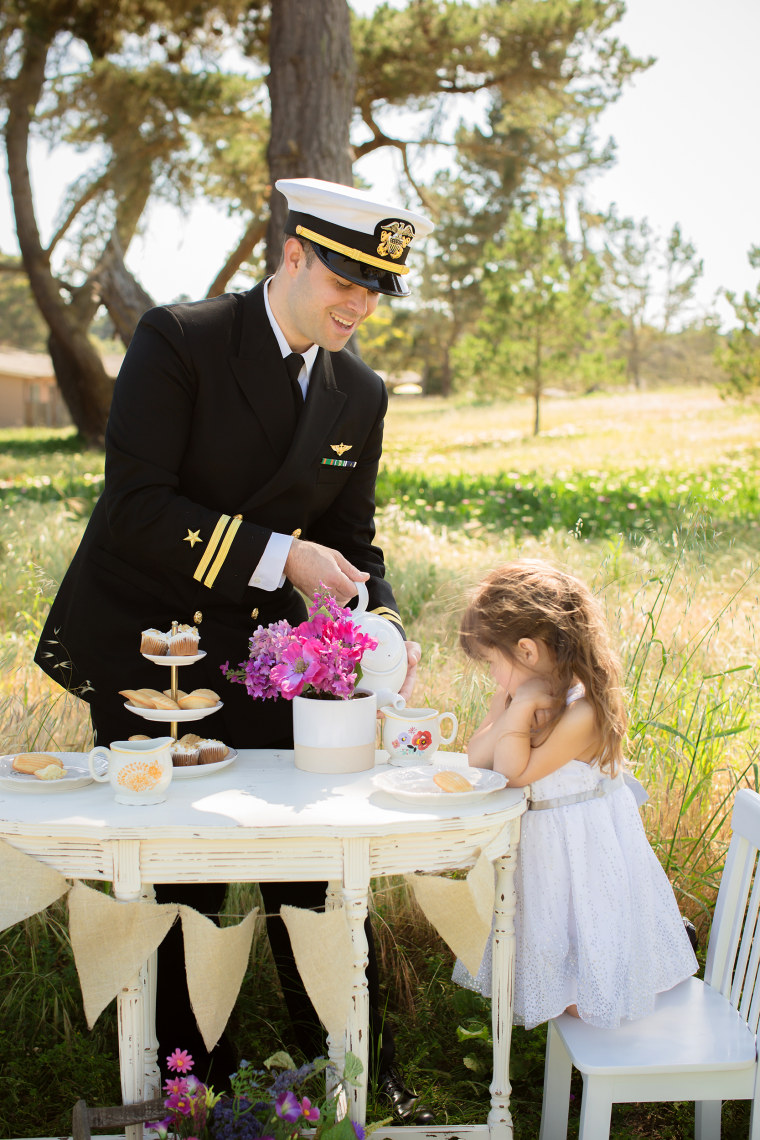 RELATED: Teen pallbearers help lay homeless military veterans to rest
Hicks has photographed her husband and daughters, as well as several other military families. Her images celebrate dads having tea with their daughters, offering them flowers, and making priceless memories.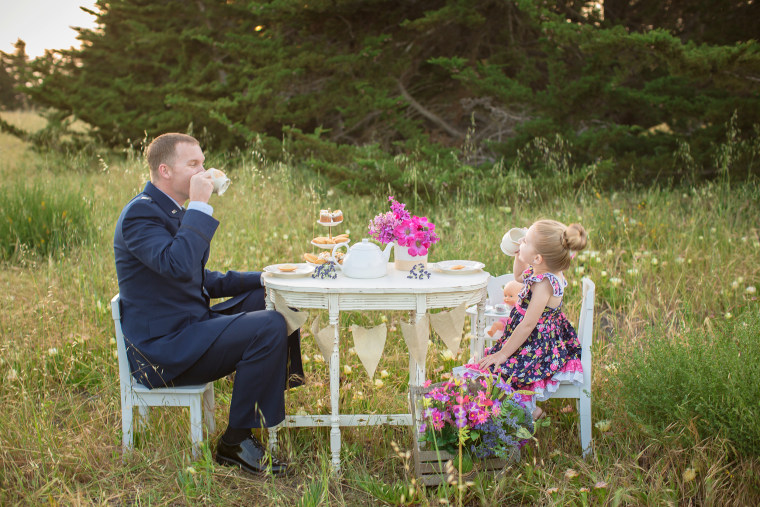 Jake Sabin, who was photographed with his daughter, Lila, says making those memories is important, because military members never know when they may be called away from home.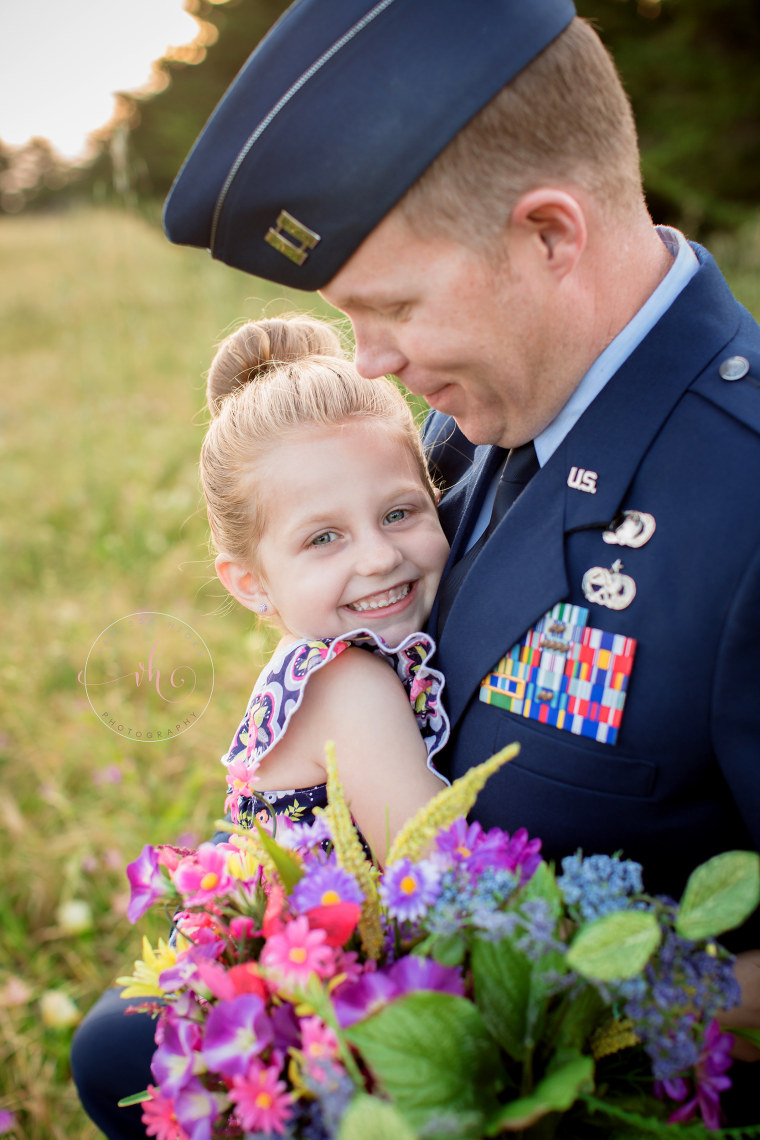 "We try to make the best of the moments we do have together because there will be times where I will miss a birthday, a first day of school, a concert or a sports event," Sabin said.
"Opportunities like this allow us to make a special memory, a memory that's just for the two of us, one that makes up for the one we missed making while I was deployed."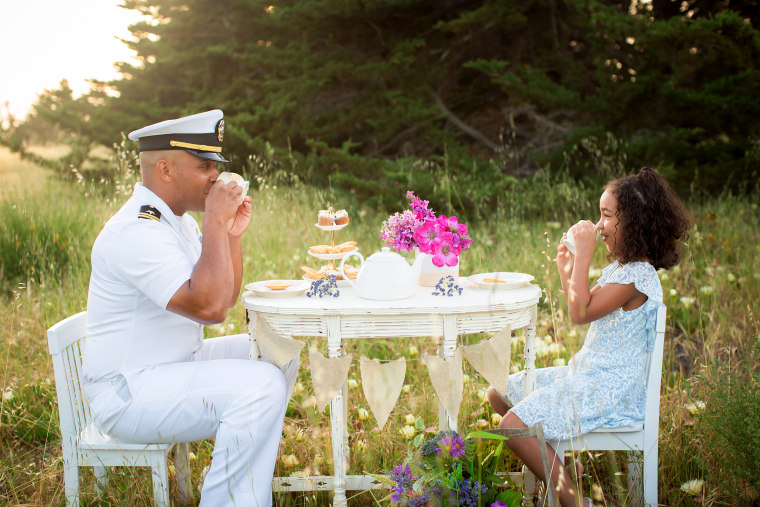 Hicks says she has also photographed several families as a parent leaves for, or returns from, a deployment.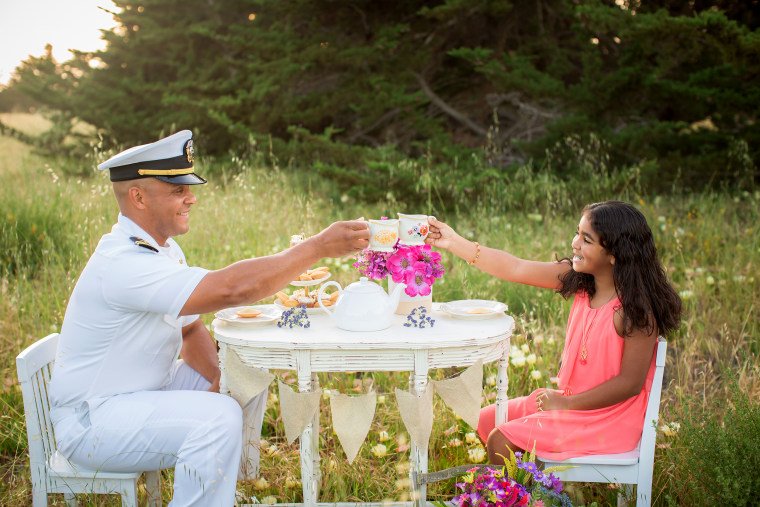 When a military member comes home, "they go back to just being Mom or Dad," Hicks said. "These images show that. Even though they are our nation's heroes, the person they mean the most to are those little girls in those images. You can see it on their faces."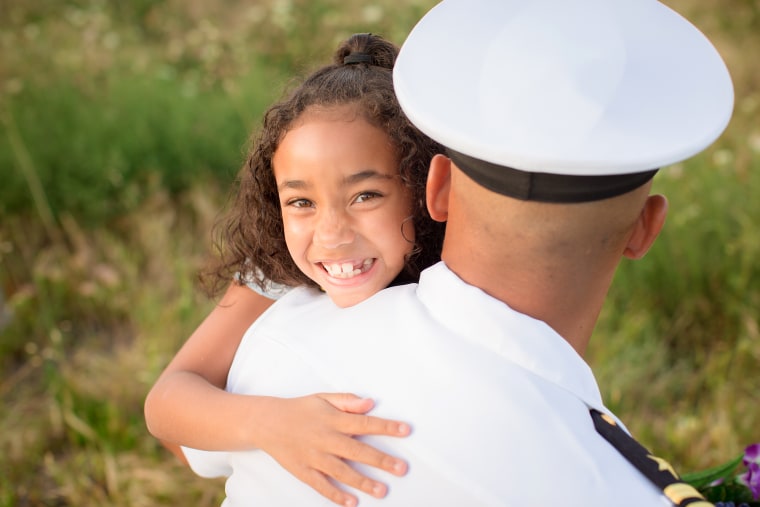 RELATED: Military dad recreates touching father-son photo 30 years later with his own baby boy
Matt Bender was photographed with his daughter, Maddie.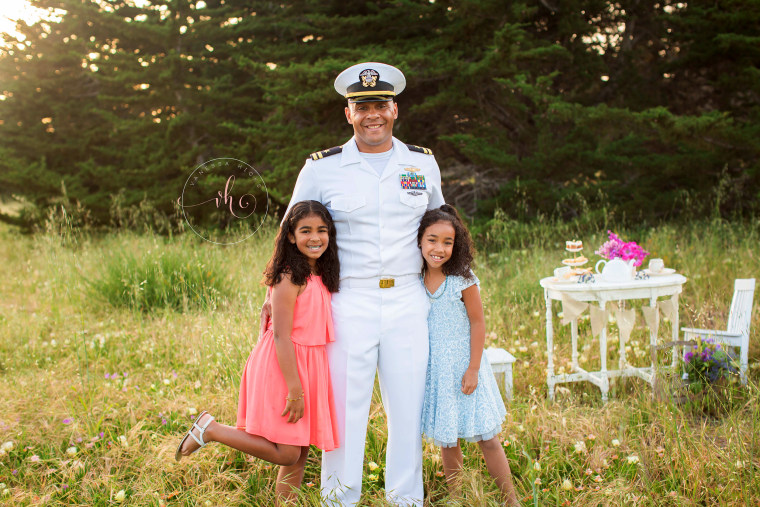 "I wanted to take these pictures because I will never have another opportunity to capture these special moments," said Bender. "Tomorrow, she will be a little older and the opportunity will be lost."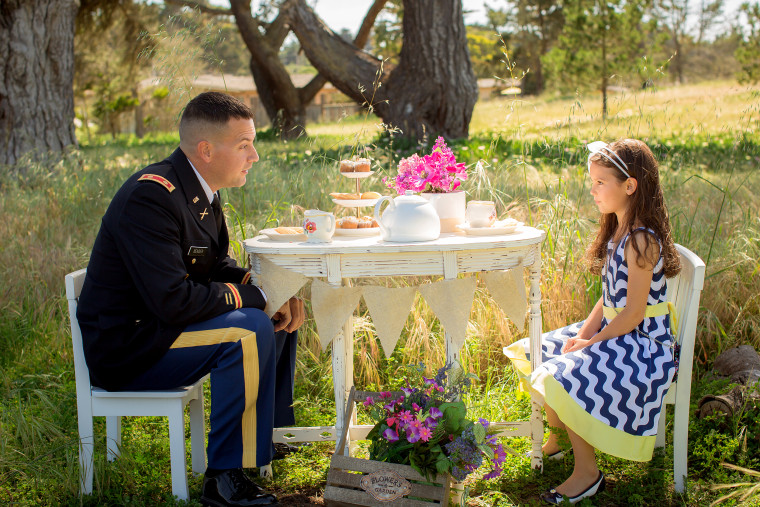 "I have missed a portion of her life due to my chosen profession and it remains one of the toughest things I have done," Bender added. "And let's face the reality — when your only daughter wants to have a tea party, Daddy sits down and has a tea party."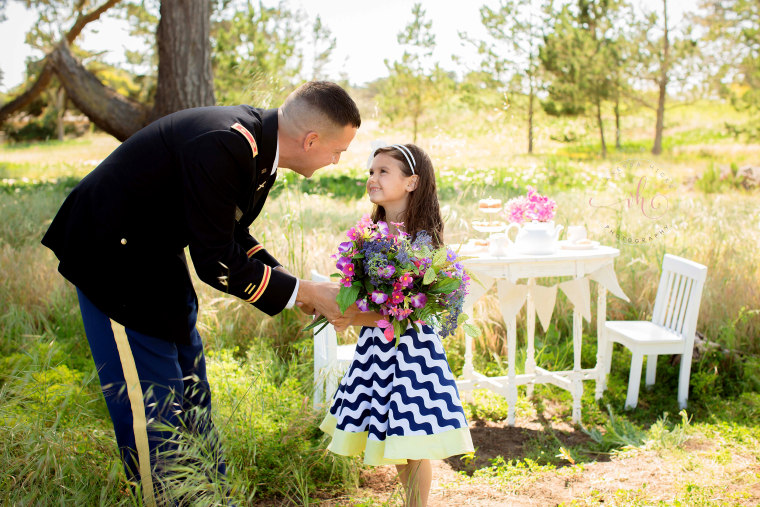 This article was originally published on April 28, 2016 on TODAY.com.