/ Source: TODAY Contributor
Rachel Brian couldn't get many details when her 7-year-old daughter came home from school very unhappy one afternoon.
After some maternal probing, Brian's daughter Lola told her that a boy in her class, who had been giving her unwanted attention and teasing her for some time, had kissed her when the teacher's back was turned.
"Did you tell him that it wasn't OK?" Brian asked. "No," her daughter replied.
"Did you tell the teacher that this happened?" Brian asked. "No," her daughter answered. "I was too embarrassed. I am so upset, I just want this day to be over."
Brian's daughter told her mother that her classmate needed a copy of the book version of "Consent: It's Simple As Tea." The video, an internet sensation created by Brian and Emmeline May, probes the issue of consent by equating it to offering someone a cup of tea. The collaboration has been viewed at least 75 million times and translated into 25 different languages. It has become a teaching tool for schools, colleges and police departments.
Related story: Stopping 'rape culture' starts earlier than you think, parents
Brian, an artist, illustrator and former high school and college teacher, explained to her daughter that "Tea" was not really for kids, but that maybe the two of them should make a consent video for kids. Lola jumped at the idea and the mother-daughter collaboration has produced a short, simple and lightly humorous video that defines the concept of consent for elementary and middle school kids.
The issue of consent, often taught at the college freshman level, begins long before college, as one in four girls are sexually abused before age 18. Research has found that one of the biggest predictors of sexual assault in college is sexual assault before college. The conversation around consent needs to begin much earlier.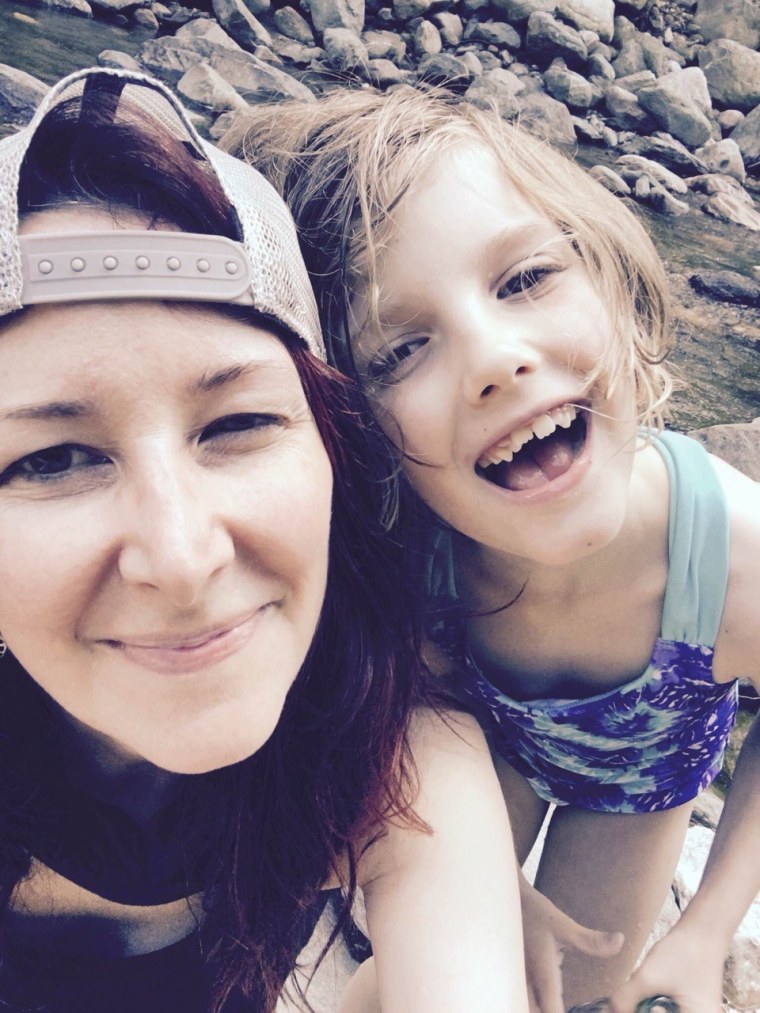 In "Consent for Kids" Brian's daughter is the child's voice and in two minutes of engaging animation with a hint of humor she explains the basics of consent as they relate to young kids. The script came out of many conversations between mother and daughter.
Like all of the content from Brian's Blue Seat Studios, the animation has the hand-drawn feel that makes the message accessible, immediate and very human. "Using humor to educate has been part of my teaching forever," Brian explains. "It breaks down barriers, gets people out of their comfort zone and allows them to really hear the message."
"Consent for Kids" is not about sexuality (although there is a mention of what kids should do if they are touched inappropriately) but about being in control. The message Brian offers is that consent is about people, even young kids, being clear about boundaries. It hits hard on the notion that kids can determine by whom and how they are touched, even when it is something as simple as hug from old Aunt Doris.
Never miss a parenting story with TODAY's newsletters! Sign up here
The message is not scary, Brian explains, as it teaches kids that they can create a safe space around themselves. Even young kids need to understand that respecting what another person wants or feels comfortable with whether it's a hug or a high five, is just being a good person. Brian hopes that "Consent for Kids" will be used as a teaching tool, in the same way that "Tea" has already.