Earlier this month, Taylor Swift shared the difficult news that her mother, Andrea, is battling cancer. And on Sunday night, the singer received a powerful show of support — from her mom.
Swift's mother was greeted with cheers at the Academy of Country Music Awards as she took the stage to deliver a heartfelt speech and a career-honoring award to her daughter.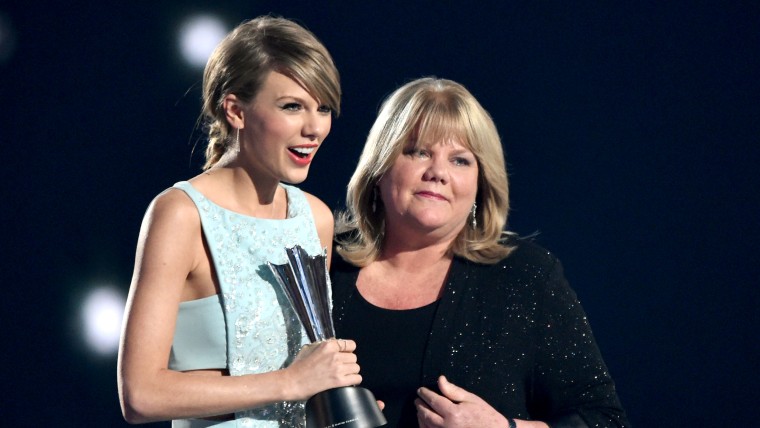 "I've watched this milestone artist since she was a tangled-haired little girl growing up on our farm, full of imagination and creativity, until right now, as she prepares for her next world tour," Swift's mom told the crowd. "And ever since then, her favorite thing in the world to do has been to write a song, tell a story, play a guitar or a piano. And I've seen those things carry her through every emotion, every experience in her life — good or bad."
On Sunday night, the focus was strictly on the good.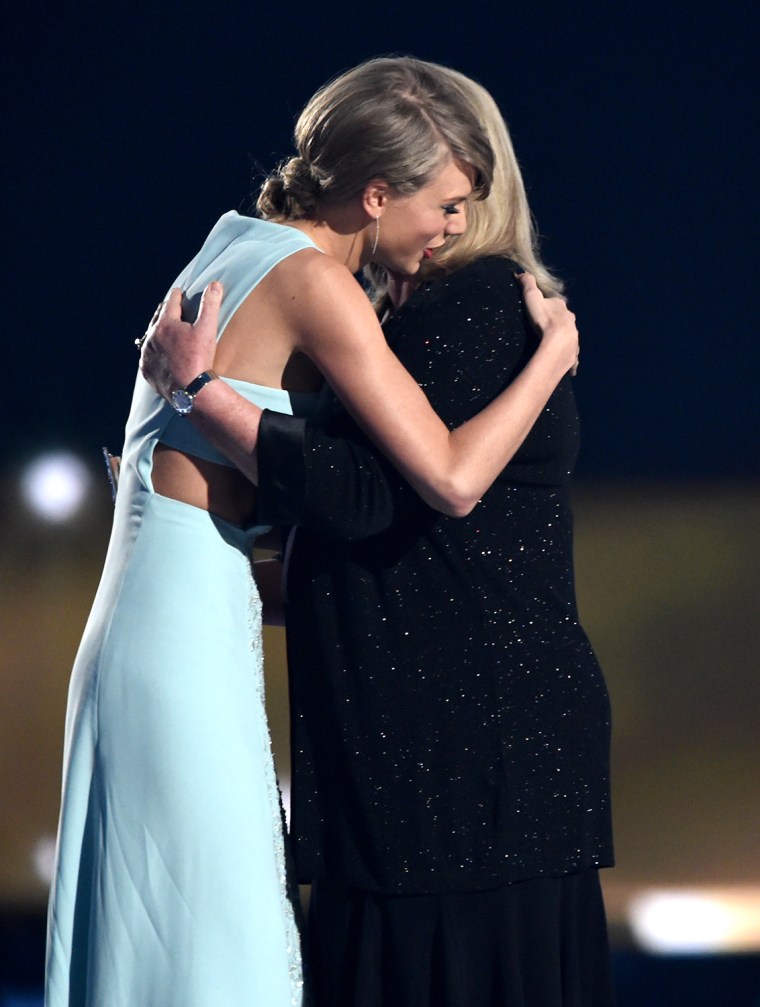 "Like many of you out there tonight with children of your own, I am a very proud mom," she added before her daughter joined her on stage to accept the Milestone award.
Swift was clearly moved by her mother's words and as her fans on Twitter soon revealed, they were, too.
Moving speeches at the ACM Awards are nothing new for Swift or her mom. Just watch the tear-jerker Swift delivered in honor of her mother when she accepted the New Female Vocalist award in 2008.
It's clear the love and respect run deep with these amazing ladies.
Follow Ree Hines on Google+.