Elle Walker says it was a case of misheard song lyrics that led to What's Up Moms' most recent parody, a highly-caffeinated version of Taylor Swift's hit "Blank Space."
"We thought Taylor was singing about 'Starbucks lovers,' (instead of 'long list of ex-lovers,') and while it did strike us as an odd lyric for her, we moms could all relate to the need for caffeine," the co-creator of the What's Up Moms YouTube channel told TODAY Parents.
The parody shows Walker and her business partners Meg Resnikoff and Brooke Mahan meeting at their local Starbucks for coffee after a long night of being kept awake by their kids. Bleary-eyed and counting down the hours until bedtime, the trio sings a re-vamped version of the pop song, willing the barista to write their name on their cup and hand over the caffeine.
Sample lyrics: "I can't last forever. I'm gonna go down in flames unless I place this order. Barista, make it rain. Gotta have my Starbucks latte, or else I'll go insane. You've got a blank space, baby – please write my name."
Watch: Maria Shriver talks to "What's Up Moms" creator about motherhood
Walker says that while she's not this tired every day, she does have days when her children, Presley, 3, and Ford, 1, do exhaust her. She says it's important to have a support system of mom friends in place on those days when even the coffee isn't helping.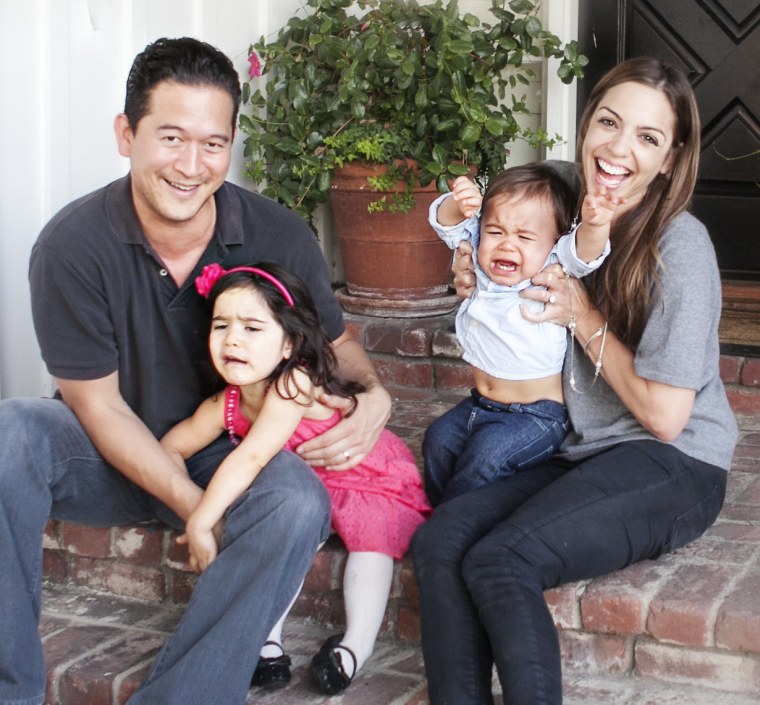 "Chill play dates are great — misery loves company. I also try to remember that 'this too shall pass,' and to keep in mind that one day, my kids will not need — or want — to hang out with me," said Walker.
The busy Westwood, California, mom says she loves that other moms relate to her parodies, adding that she feels the videos are a way to let parents everywhere know that they're not alone.
"Being a mom can feel isolating, so I think it's nice to have a glimpse into someone else's chaos and to have a collective, 'Oh, good, I'm not the only one' kind of laugh," said Walker.