Mother's Day is a difficult time for those who've lost their moms, and one Taylor Swift fan wrote to the singer to say she "could really use a hug" this weekend.
"I can't spend this day with my mom because she's in heaven," she explained on Tumblr, using the handle areweintheclearyets. "Last January, my mom passed away and a piece of my heart left with her. My mom was my best friend, the one I laughed with, the one I cried with, and the one I loved with my whole heart."
She added that while she had felt "empty" for a while, Swift had taken her out of her "sad place."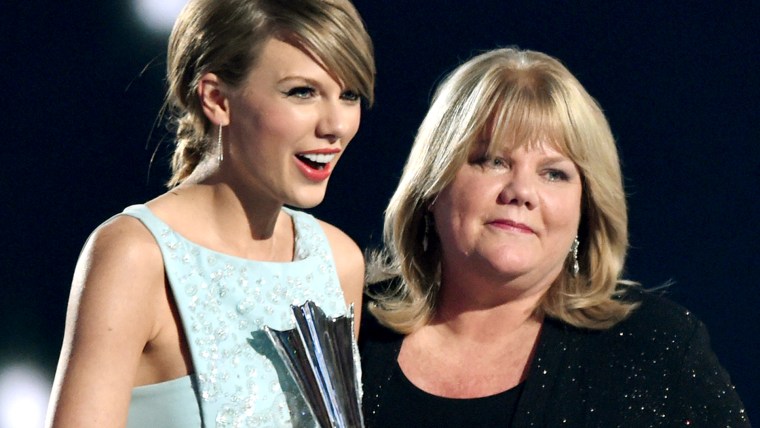 "And because of you, I got through something that was the hardest thing in the world for me," she continued. "Today's going to be another hard day, but I know with you on my side I can get through anything."
Swift, who recently announced that her own mother is battling cancer, offered a heartfelt response to the grieving fan.
"You've lived through my worst fear," Swift wrote. "I'm so sorry you can't spend today with her. It's not fair, and there's no reason why you should feel okay about it."
She added, "No one should ever expect you to feel normal today. I admire and respect your ability to put forth such a sunny, sweet disposition when you've been through something so dark and tragic so recently. I never would've guessed by your attitude or your posts. I never would've known if you hadn't told me."
Swift, 25, ended the sweet message by telling the fan, "Sending you a huge hug today."
Last month, the "Blank Space" singer revealed in a Tumblr post that her mother, Andrea Finlay, had been diagnosed with cancer.
"Usually when things happen to me, I process them and then write music about how I feel, and you hear it much later. This is something my family and I thought you should know about now," she wrote, urging readers to encourage their own parents to get screened.
Swift added, "I hope and pray that you never get news like this."