Just call Taylor Hanson the "MMMBop" pop!
The Hanson keyboardist and frontman, 35, and his wife, Natalie, are expecting baby No. 6! The musician announced the joyful news with a family photo on Instagram.
"What's better than being a dad of five? Perhaps being a dad of six. Baby Hanson coming in December and we are over the moon," Taylor gushed next to a pic of the proud parents strolling hand-in-hand alongside their children, Jordan, 15, Penny, 13, River, 11, Viggo, 9, and Wilhelmina, 5, and the family pooch.
Natalie shared the news with a second pic of the whole smiling brood surrounded by Dad's music equipment.
"Taylor and I are so thrilled to share the news that baby number six is coming this December! Ezra, Penny, River, Viggo and especially Wilhelmina can't wait to be big brothers and sisters again!" she wrote.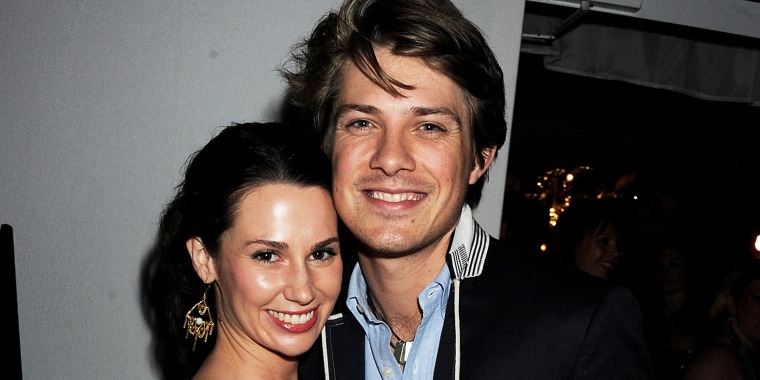 The expectant mom took to her personal blog to share more family snaps, writing, "More than ever I realize how time flies and every moment with these people counts."
She also revealed the whole family will be joining Taylor on the upcoming Hanson String Theory Tour. The longtime trio — which also include's Taylor's brothers, Isaac, 37, and Zac, 32 — will perform their '90s hits accompanied by symphonies.
"Its been awhile since we've had the whole crew with us full time and its crazy to think how little they were in years past," Natalie wrote, adding that it will be easier this time around since the couple's older children understand life on the road is a "team effort."
"Now we have these big kids who are so cool and fun and help out big time," she wrote. "So all you parents of little ones out there, hang in there! It gets awesome!"
Congratulations on your happy news, Taylor and Natalie!