/ Source: TODAY Contributor
This month, Pennsylvania dad Michael Traupman marked a heartbreaking milestone: His young children's first Mother's Day without their mother. But the moving way he decided to remember her is touching hearts everywhere.
"Sarah was a fantastic mom," Traupman told TODAY Parents. "Every once in a while, my daughter will start to sing a song that Sarah used to sing to her, and when that happens it usually makes my heart skip a beat. I know that's Sarah letting us know that she's there looking down."
Two months after Sarah's death, Traupman remembered his late wife by getting a tattoo in her memory for Mother's Day. Traupman says he and his wife had planned to get tattoos together — his as a tribute to their kids and hers an awareness ribbon in memory of her mother, who died from breast cancer.
"After Sarah passed, I knew that I still wanted to get a tattoo representing my children, but I also wanted to incorporate her into it," said Traupman, who decided on a cross with his kids' names on it, interlaced with a stethoscope formed into an awareness ribbon for Sarah.
"She was a pediatric intensive care nurse," explained Traupman. "Her favorite color was orange, so that's why the stethoscope is orange...I wanted her to stick out over the dark color of the tattoo."
In mid March, Traupman woke to find Sarah, 35, dead in their bathroom. The cause of Sarah's death is still unknown, but as Traupman awaits the results of her autopsy, he has busied himself with adjusting to life as a single dad to two kids — a 3-year-old daughter, Brynnley, and a 1-year-old son, Cooper.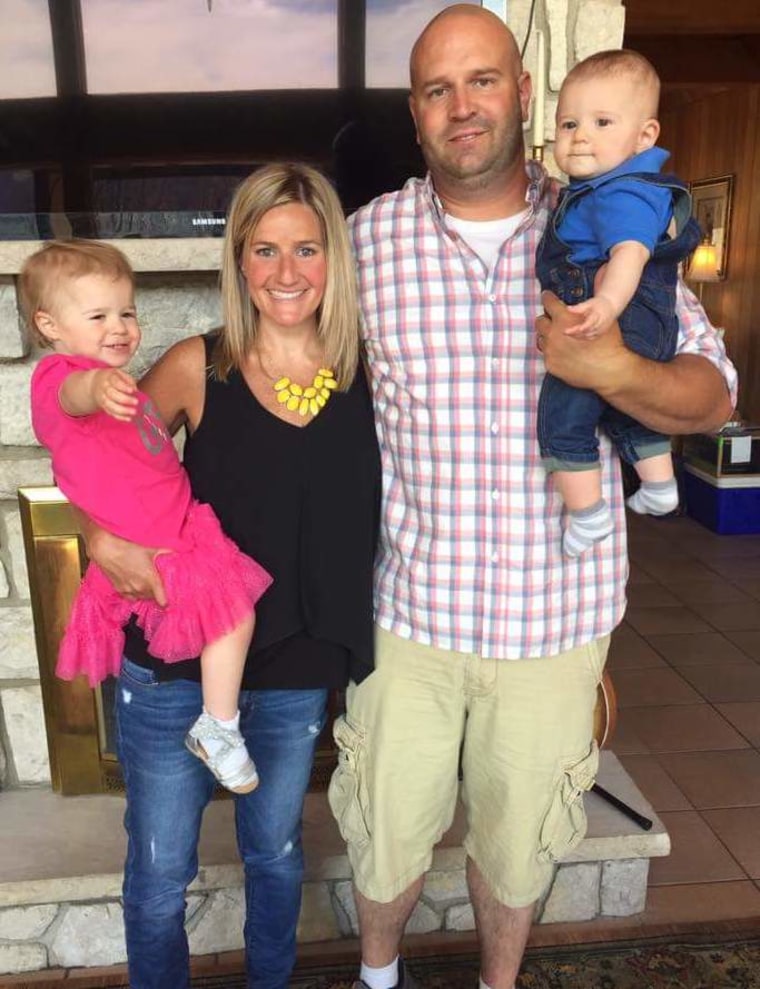 Traupman shared a photo of his tattoo on the Life of Dad Facebook page, explaining the powerful meaning behind his new ink.
"Happy Mothers Day to my late wife," he wrote in the post. "She passed away unexpectedly in March, leaving me and our two young children...Yesterday, I got this tattoo as a tribute to my kids and my late wife who will forever be looking down over them. I think it came out perfect."
Never miss a parenting story on TODAY.com! Sign up for our newsletter here.
To date, 11,000 people have reacted to Traupman's touching post, with hundreds leaving comments offering encouragement and sharing their own stories of loss and grief.
Tommy Riles is co-founder of Life of Dad, and calls Traupman's post an honest and brave expression of love for his late wife on Mother's Day.
"When many fathers were celebrating with their wives, he was mourning the loss of his," said Riles. "The responses he received really shows you the power of Life of Dad's community and how strangers can help heal one man's heartbreak."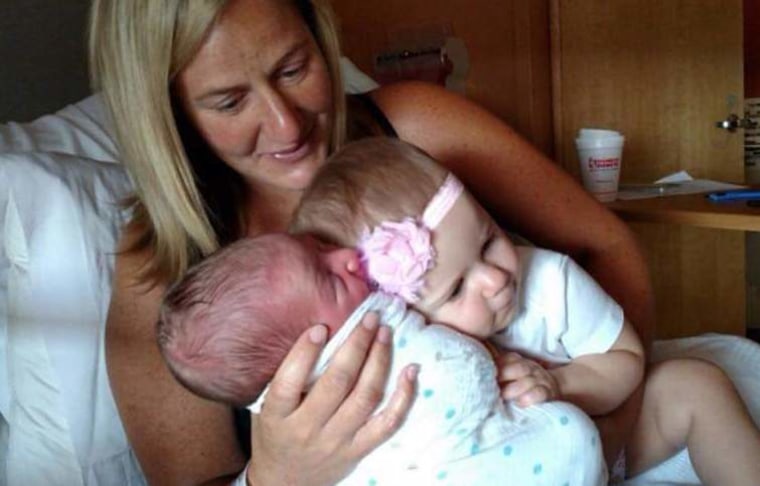 Riles says Life of Dad recently started a Facebook group specifically for grieving fathers after seeing the need for support constantly arise within their online community.
"We found that some fathers sadly had lost their wives or children," explained Riles. "So we wanted to provide a safe space for those who are grieving."
Traupman says he hopes he can channel his grief into a way to help other fathers who are dealing with loss.
"I've realized that there are more dads out there like me that have young kids, and are suddenly widowers," said Traupman. "Anything I can do to help these dads, be it advice or just a listening ear, is something I really want to do."
As Traupman continues to adjust to life without his wife, he says one of the most difficult parts of the grieving process is knowing his kids will not grow up knowing their mom. Through showing them photos of Sarah, talking about her often, and wearing a tribute to her on his arm, he hopes they will remember how much she loved them.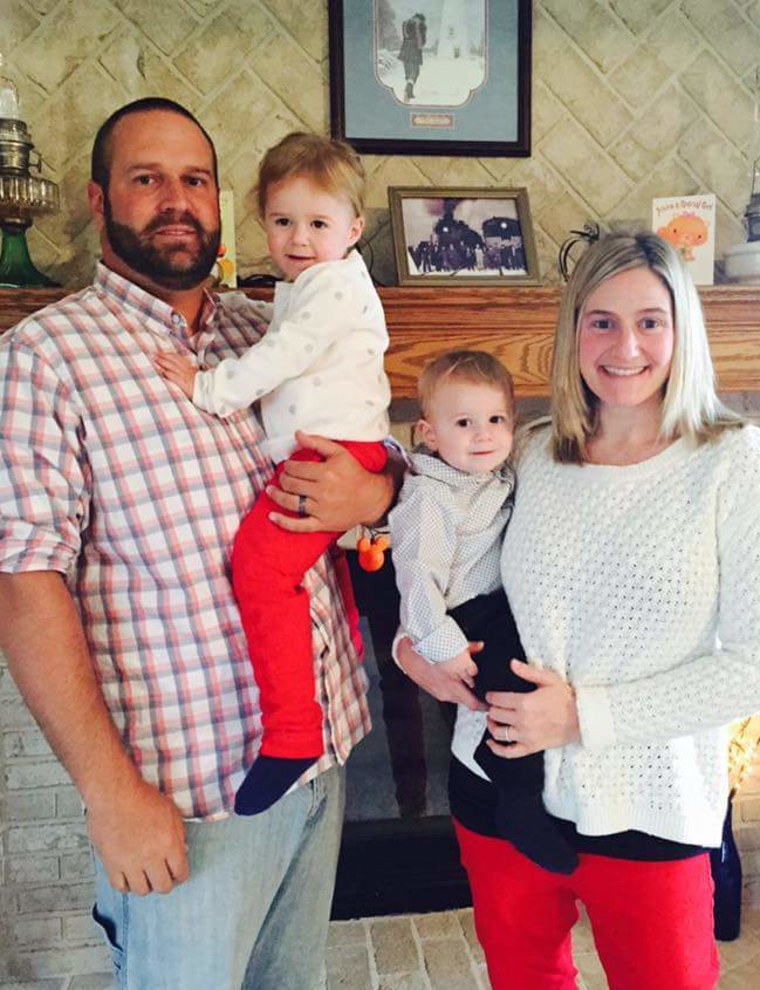 "I am taking this one day at a time and I feel like every day, it gets just a little bit easier," said Traupman. "The kids are doing good...I told my daughter where Mommy is and sometimes, she'll look up at the sky and say, 'Hi Mommy, I love you.' It's very touching to see, but also very emotional."
"I can't wait until they're older and I can tell them stories of their mom and what she used to do with them. I want to keep the memory of their mom alive with them all the time."
RELATED: