/ Source: TODAY Contributor
Aaron Guillemette has owned a tattoo shop for 16 years, but a recent client has given him new appreciation for his art. Guillemette gave 8-year-old Hope Laliberte tattoos for her leg braces.
"I'm glad to be in a position where I can help the community in any way. When I was first approached about designing Hope's braces, I thought it would be an awesome idea — especially when I heard what the subject matter would be. Hope wanted Disney Villains on her braces, not princesses," said Guillemette.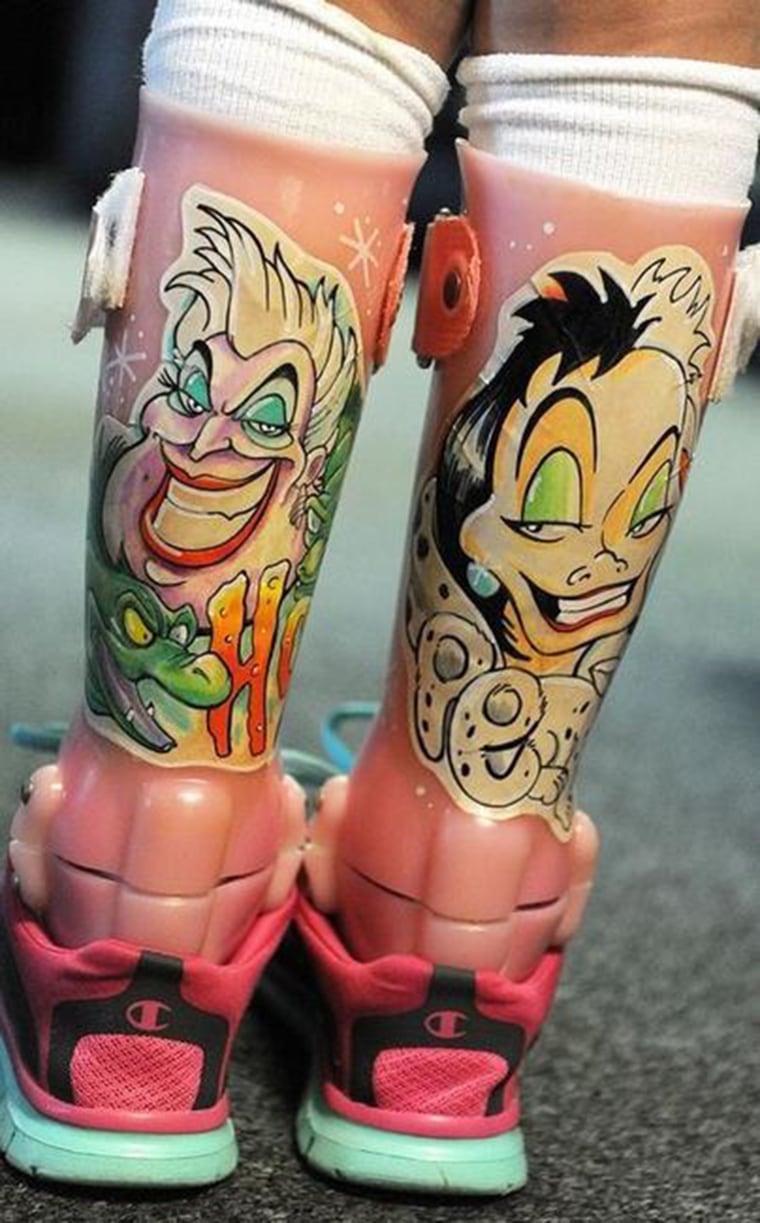 Hope was born a preemie, and has dealt with the medical challenges of cerebral palsy, legal blindness and a rare form of epilepsy since she entered the world when her mom, Pamela Laliberte-Lebeau was just 24 weeks pregnant.
While her twin sister, Paige, has had little health issues, Laliberte-Lebeau says Hope has had to wear leg braces, eat a specialized diet to control her epilepsy and overcome many challenges in her life. So, when her daughter wanted special designs on her new set of braces, Laliberte-Lebeau and her husband, Aaron Lebeau, set out to make their daughter's wish come true.
"As a family, we do whatever we can to make Hope happy. Anything we can do to make her smile, we do. So this was one of those things — she had her heart set on Disney Villains, and since the brace clinic didn't offer that as a design, we asked Aaron to help us," Laliberte-Lebeau told TODAY Parents.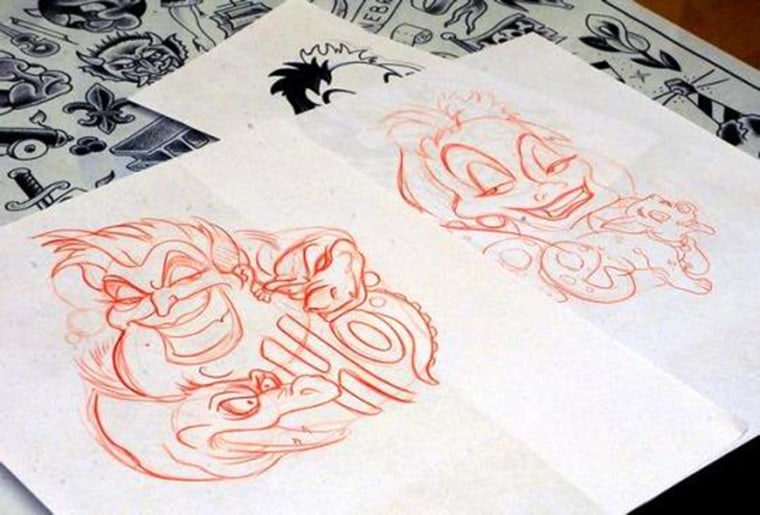 Guillemette and his team at Up in Flames Tattoo in Falls River, Massachusetts, tried various ways to get the artwork – which features the Little Mermaid's Ursula and 101 Dalmatians villain Cruella de Vil – to adhere to the braces without coming off. Eventually, Guillemette's designs were turned into labels, which were adhered to the plastic brace material and covered with polyurethane to keep them from scraping off.
Laliberte-Lebeau says her daughter is thrilled with the result.
"She absolutely loved them. She screamed when she saw them. She can be shy sometimes, but when she saw them she ran to Aaron and gave him a hug," said Laliberte-Lebeau. "She loves wearing them now. At bedtime, she reminds me that she gets to wear her braces tomorrow."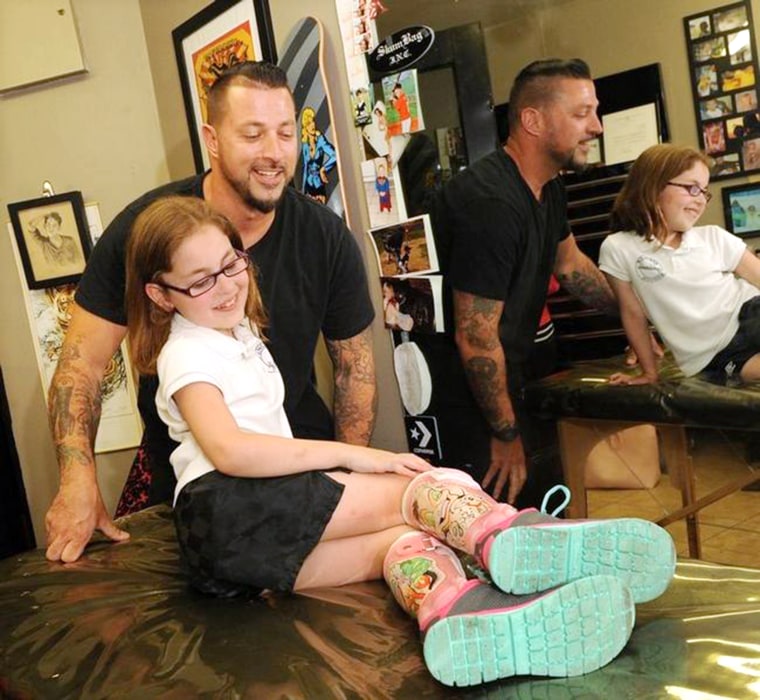 Guillemette, whose daughter, Ava, is a classmate of Hope's, says after observing Hope through the years at school and seeing her strong spirit, designing the braces was something he was happy to do.
"I knew they would be very special for Hope, because even at that age, kids are so aware of fashion and style. So instead of her being self-conscious about her braces, I thought it would be great for her to be excited and proud about them. The look on her face when I gave them to her was worth everything it took to make them," said Guillemette.
Hope's classmates aren't the only ones who think her new braces are amazing. Laliberte-Lebeau says her family has been surprised to see celebrities like Ashton Kutcher and Lil' Wayne share her daughter's story on social media, calling the braces "dope" and saying, "every kid deserves to feel awesome."