/ Source: TODAY Contributor
When Australian physiotherapist Liza Edwards, who's been a surfer since age 15, learned she was pregnant with her second child, her mother worried. While she was pregnant with her first son, Edwards rode the waves until week 28. With the new pregnancy, mom feared that Edwards would surf throughout her third trimester and somehow injure the baby.
She pleaded with Edwards to ask her midwife if surfing was safe, convinced the midwife would side with her and Edwards would have to give up her surfboard. To get her mom off her back, Edwards approached the midwife and she feared her days on the waves were finished. But the response shocked Edwards.
"'Look, enjoy your surfing," her midwife advised. "Just know [your] limits, take caution, and be sensible.' I was pretty excited to tell my mum that news," Edwards tells TODAY Parents in an email.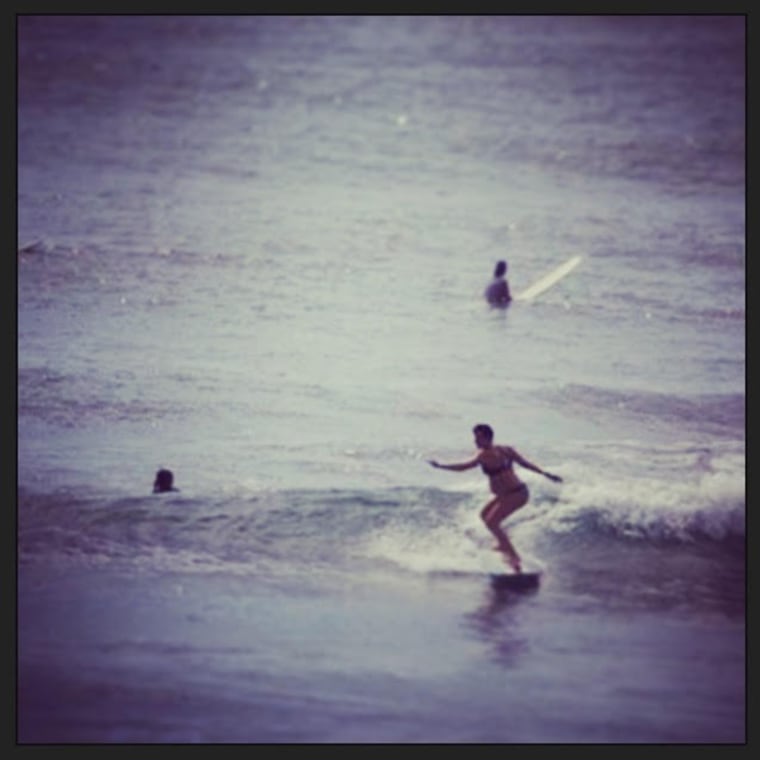 Two to three times a week throughout her pregnancy, Edwards, 31, paddled her surfboard into the waves on the beaches in Brisbane, Australia with Surfing Mums Australia, a less-than-conventional mom's group.
The reason Edwards felt the need to surf? "The freedom, the challenge, the thrill, the time away from the duties of being a mum, and — a huge factor — the social interaction out in the waves with my other equally excited mum friends," she says.
When Edwards' belly started to swell, she couldn't rest her ribs on the board anymore, so she modified her paddling. She balanced her chest on the board, with her neck up and her bum in the air. She says she felt like a sea turtle bobbing in the waves.
"It's basically like laying on top of a watermelon," she says.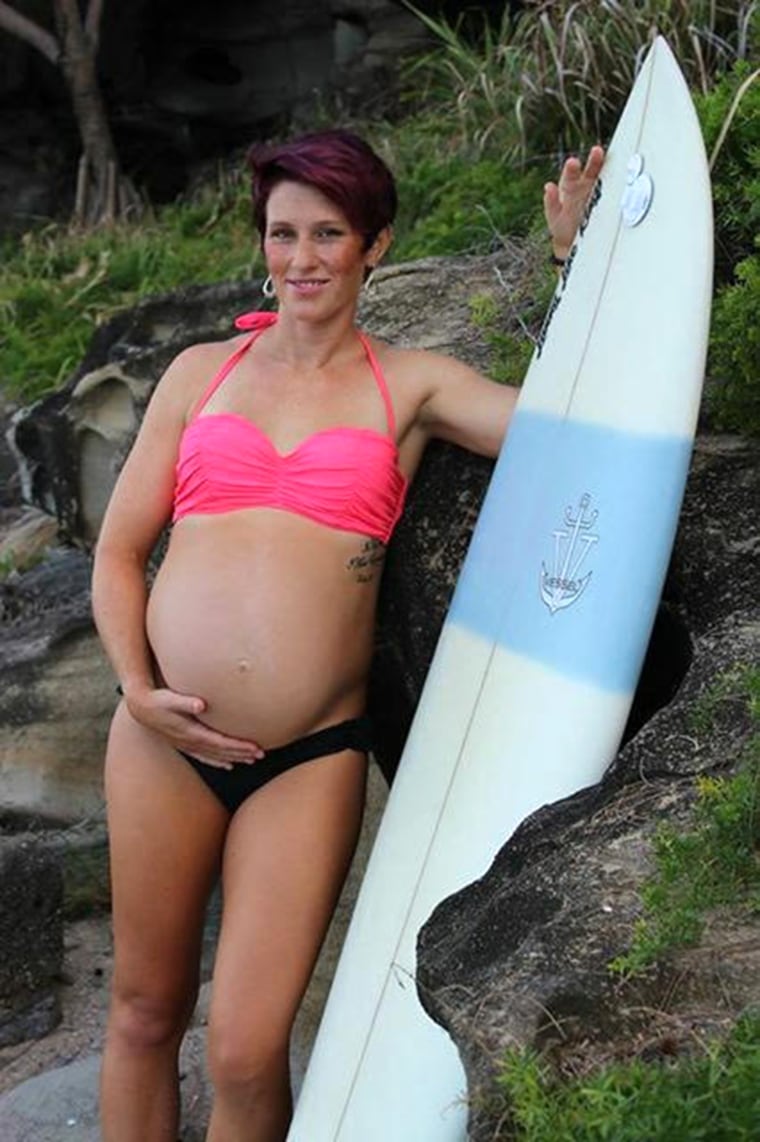 Yet, when she popped up and balanced on the board, everything felt natural and she shredded waves like she does when she's not pregnant.
"It keeps my body fit, my mind relaxed, and always brings perspective when life gets hectic," says Edwards.
She surfed three days before giving birth to Arlo, who's now almost two weeks old, and she was careful to take precautions. Instead of jumping off rocks to enter the water, she paddled out to sea, taking rest breaks as needed. When three-foot waves rolled in, she skipped those and waited for the two-foot ones.
"I love my baby, I wouldn't do stupid things that put him at risk," she says.
But she believes that moms should do what makes them happy.
"Make the sacrifices needed to do what you love most," she says. "Surfing Mums and church are literally the only things permanently 'locked in' in my weekly calendar."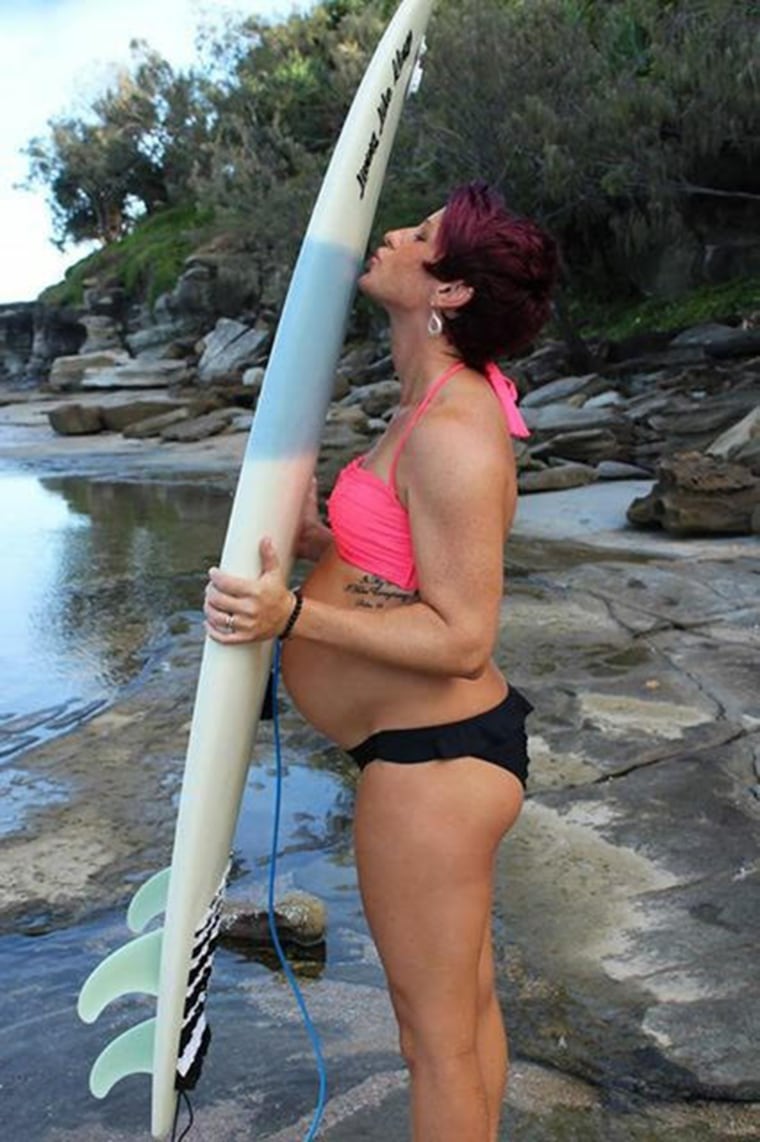 While she's resting after birth, she knows she'll surf again soon.
"I will back in the water, in some capacity, as soon as it is safe and the doctor says it's all ok," she says. "Give me a week or two for the pain to subside and my return-to-surfing plan will hopefully kick into gear."