As I drove my 5-year-old to school, I could tell something was wrong.
It was out-of-uniform day at his school, and as always my son had carefully chosen the t-shirt, jeans and sneaker combination he was going to rock. But he was having second thoughts.
"Are you OK, buddy?" I asked him.
"Mommy, I don't think I should wear this jacket. Can we go back and get another one?"
"But that's your favorite jacket."
"I know, but it has a hood. That big kid that got died [sic] was wearing one."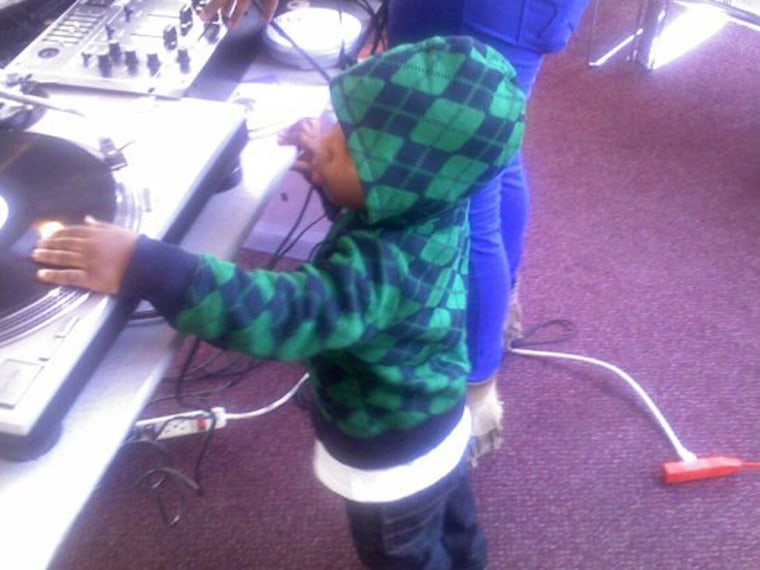 The "big kid that got died" was Trayvon Martin. My son overheard me speaking about it, and had been asking me about the story. I told him what I could, based on his age. That Friday on the way to school, though, was the first time he made the connection between Trayvon and himself. It broke my heart.
When I found out that I was having a boy, before the joy and the excitement came fear. At the time, I lived in Brooklyn, New York. Stories of the NYPD shooting and killing unarmed black men were a regular occurrence. My black male friends recounted stories of being stopped and frisked or even thrown in jail based on "suspicious behaviors" that often amounted to nothing more than being black and male and alive.
They told me how their fathers and older male figures had warned them. They told them to keep their hands visible around police officers and not to make any sudden moves. I refused to instill that kind of fear in my child. I naively felt that if I could raise him away from the city, back in the suburbs where my brothers and I grew up, he would be better off. But nobody ever mentioned what to do when you encounter not a police officer with a gun, but a regular citizen with vigilante fantasies.
Many of my friends feel differently. They begin teaching their sons at an early age how to behave in ways to appear less threatening. I don't fault them. Every parent's goal is to keep your child safe. I just don't have the heart to transfer my weight-of-the-world fear on to my five year old. So what do I say to my son who is afraid to wear his favorite jacket?
I lie to him. I tell him that nothing bad is going to happen to him because of what he looks like or how he dresses. I allow him to go out and play and run and sing and dance to The Freshbeat Band and play race cars and live like any other 5-year-old boy. As much as I understand parents who want to prepare their children early for the world they will need to face, I cannot in good conscience follow suit.
I want him to worry just about being a kid. I will not let him bear the burden of society's expectations before he can tie his shoes properly.
Yesterday, my son asked me to help him put on his shin guards for soccer. His small brown face was a bit swollen and runny from the high pollen count, but he refuses to let allergies make him miss a soccer game. As I helped him lace up his cleats, I suggested he grab one of his sweatshirts from the closet. I was pleasantly surprised to see him pull out another jacket I had folded away just a few days before.
"I'll wear this one," he said. "It's my lucky one."
I smiled and watched him zip up his jacket, and then carefully pull the hood up over his head.
Bassey Ikpi is a Nigerian-born poet, writer and mental health advocate. She is the founder of The Siwe Project, a non-profit organization  for mental health awareness in the global African community.  Her work can be found at www.bassey-ikpi.com. Follow Bassey on Twitter: @BasseyWorldLive 
More stories from TODAY Moms:
Tornado mom, heading home: You all inspire me
Declared dead, revived by mom's hug, 'miracle baby' turns 2