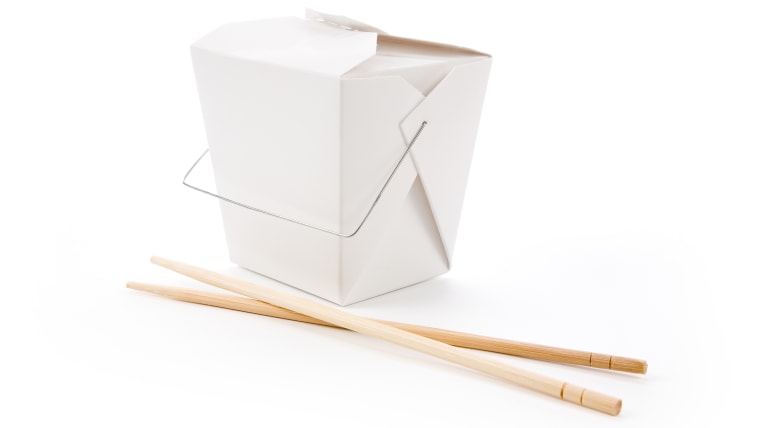 Ramen? Please — today's college kids have everything from barbecue to banh mi at their fingertips, and they're indulging.
Restaurant ordering and delivery service GrubHub Inc. partnered with student-run food-centric website Spoon University and analyzed orders placed from colleges when school was in session, comparing them to non-college orders to find out on what and when students are chowing down. The analysis segmented out orders coming from .edu email addresses that corresponded with the ZIP codes of the schools in those email addresses.
The findings might explain the "freshman 15:" Calzones are 150 percent more likely to be ordered by college kids, and 10 percent of all college orders include pizza. Students are also apparently big fans of Chinese food: Out of the top 10 dishes ordered more often by college students than other diners, half are Chinese-takeout staples.

"It's clear that students tend to gravitate towards what you'd traditionally think of as takeout food," said Allie Mack, GrubHub spokeswoman. "They tend to go more towards the Chinese and pizza route," she said, although she added that she was "pleasantly surprised" to see that salads are included in 5 percent of student orders.
The ordering data also reveal a few other student habits. Parents, if your kid assures you that he or she goes to bed at a reasonable hour, you might want to take that with a grain of salt (or a side of fries, which turn up in 8 percent of the orders placed by students.)
College kids are twice as likely to order food between 10 p.m. and 2 a.m. The schools that do the most late-night noshing are Syracuse University, Michigan State University and the University of Connecticut.
The biggest tippers study at Virginia Tech, the University of Delaware and the University of Colorado, and the pickiest eaters are concentrated in the Northeast. Out of the 10 colleges with the highest percentages of special requests or instructions, seven are in New York, New Jersey or Pennsylvania.
And parents, even if your kids act indifferent, keep those care packages coming: The one item ordered more often by college kids than anything else, according to GrubHub? Cookies.