/ Source: TODAY Contributor
With today's announcement that Angelina Jolie has filed for divorce from husband Brad Pitt, the couple gains entrance to an exclusive club that no one ever dreams of joining: Co-Parents After Divorce.
The couple has only been married since 2014, but they have been together publicly since 2005. Together, they are parents to Maddox, 15, Pax, 12, Zahara, 11, Shiloh, 10, and twins Vivienne and Knox, 8. Parenting their children now might be the most important — and the hardest — roles of their lives.
But luckily for Pitt and Jolie, they don't have to improvise. Many former couples, famous and not, are co-parenting successfully after divorce, and they have advice to share.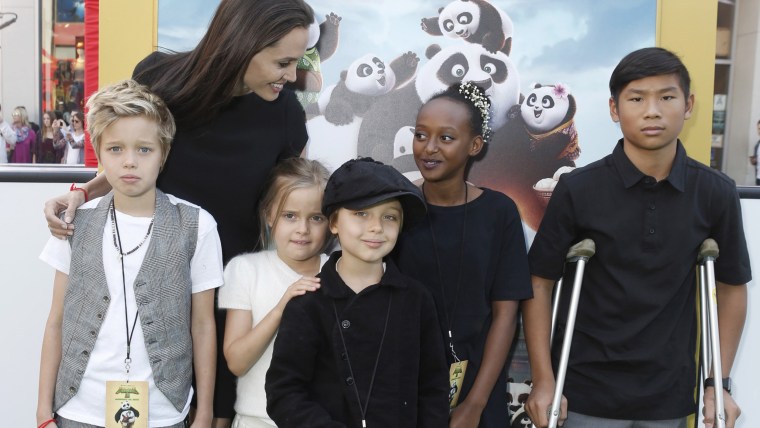 "Co-parenting after divorce is one of the hardest things most parents will ever have to do," said Robyn Welling, who has co-parented two children with her ex-husband for eight years. "We succeed by keeping our personal differences completely isolated from our roles as parents. We work at keeping our relationship on good terms, we make a point to talk it out when any parenting issues come up, and we never say anything negative about each other in front of the kids. Anything less just isn't fair to the kids, and actually we're probably better at it now than we were when we were married.
Never miss a parenting story with TODAY's newsletters! Sign up here
"It takes a lot of maturity from the parent in you, because a lot of the time the non-parent in you is hurt or angry or even just annoyed, and you can't let that become part of your children's experience," said Welling.
TODAY Tastemaker and child development expert Dr. Deborah Gilboa said it is imperative that co-parents take that high road. "Divorce ends the marriage, but it doesn't have to ruin your family or break your kids," she said. "Keep all the traditions you can. Make all the joint decisions you can. Ask your kids about their feelings and be willing to listen. Involve them in any logistics that you can. Pass every comment, action, decision through the lens of 'What will this teach our kids?'"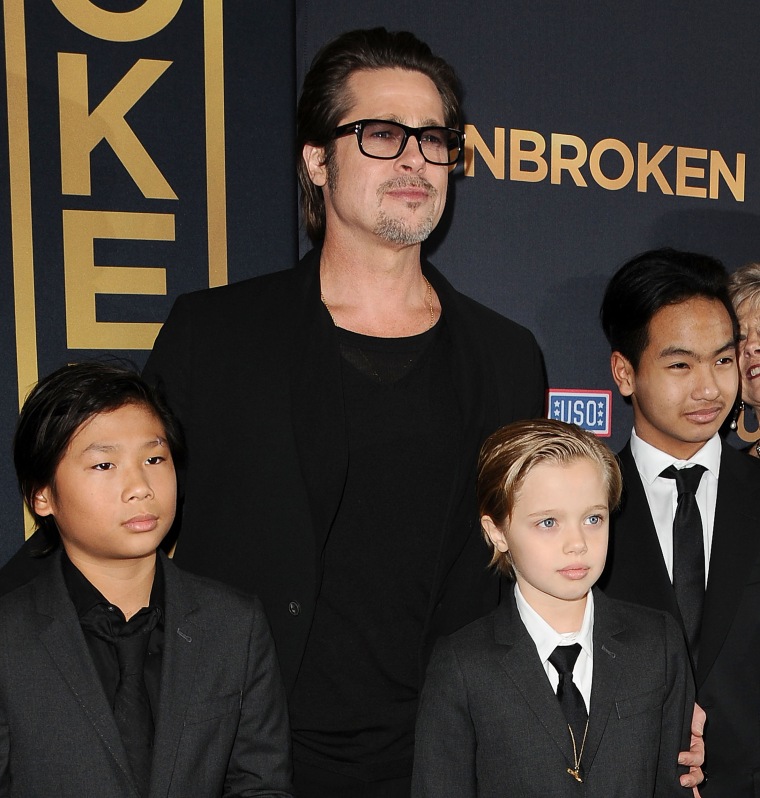 And though parenting and divorce have universal elements and challenges, if Pitt and Jolie need role models for successful co-parenting after a celebrity divorce, they need not search far. These famous couples are making it work:
Jennifer Garner and Ben Affleck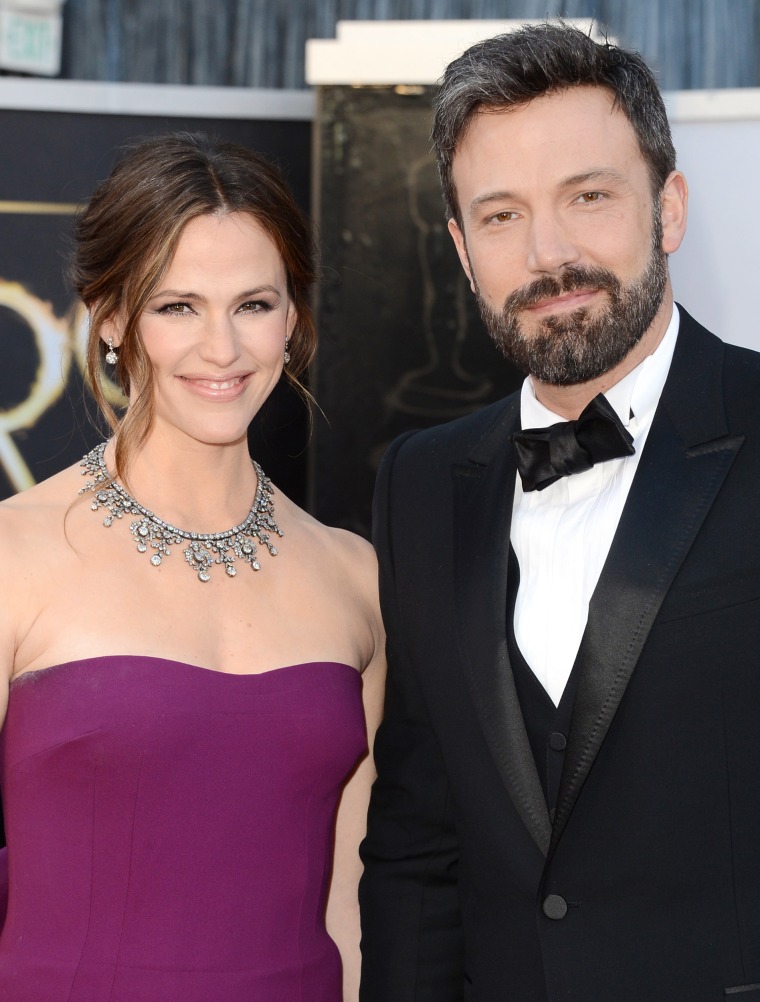 Even before the media storm surrounding their split died down, Garner and Affleck showed that their first priority was making things okay for their children, Violet, Seraphina, and Samuel. Although they are working out their own differences, the two celebrate birthdays and even vacation together.
Reese Witherspoon and Ryan Phillipe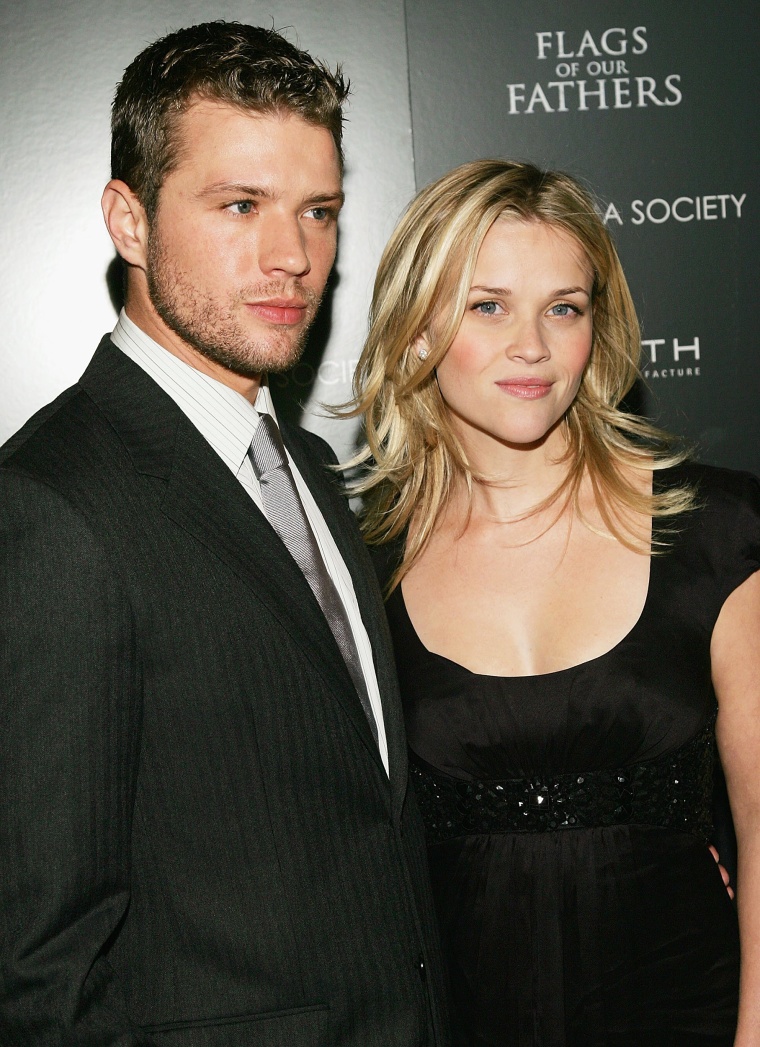 Witherspoon and Phillipe have moved on from each other, but Phillipe has been quoted saying they are still "very much" friends while co-parenting daughter Ava and son Deacon.
Gwyneth Paltrow and Chris Martin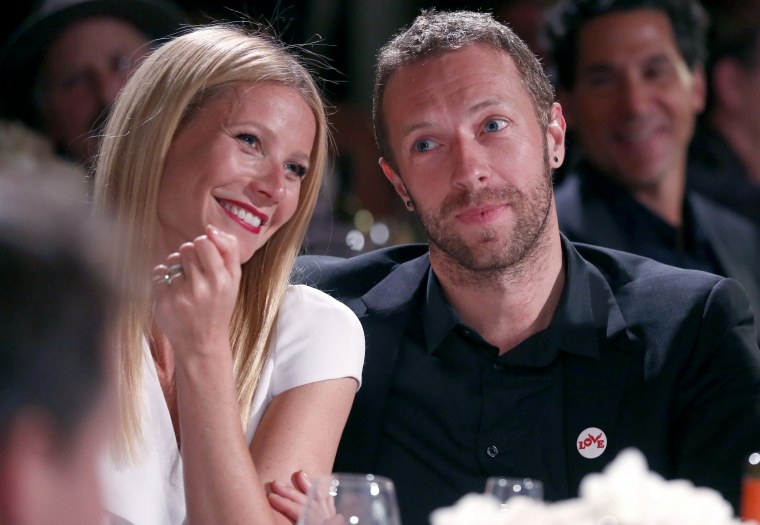 The former couple might not have found paradise together, but they have managed to be great co-parents to daughter Apple and son Moses while consciously uncoupling. "It's been hard, and you know, like, we've gone through really difficult times with it but we've always said, 'These children are our priority,'" Paltrow has said.
Heidi Klum and Seal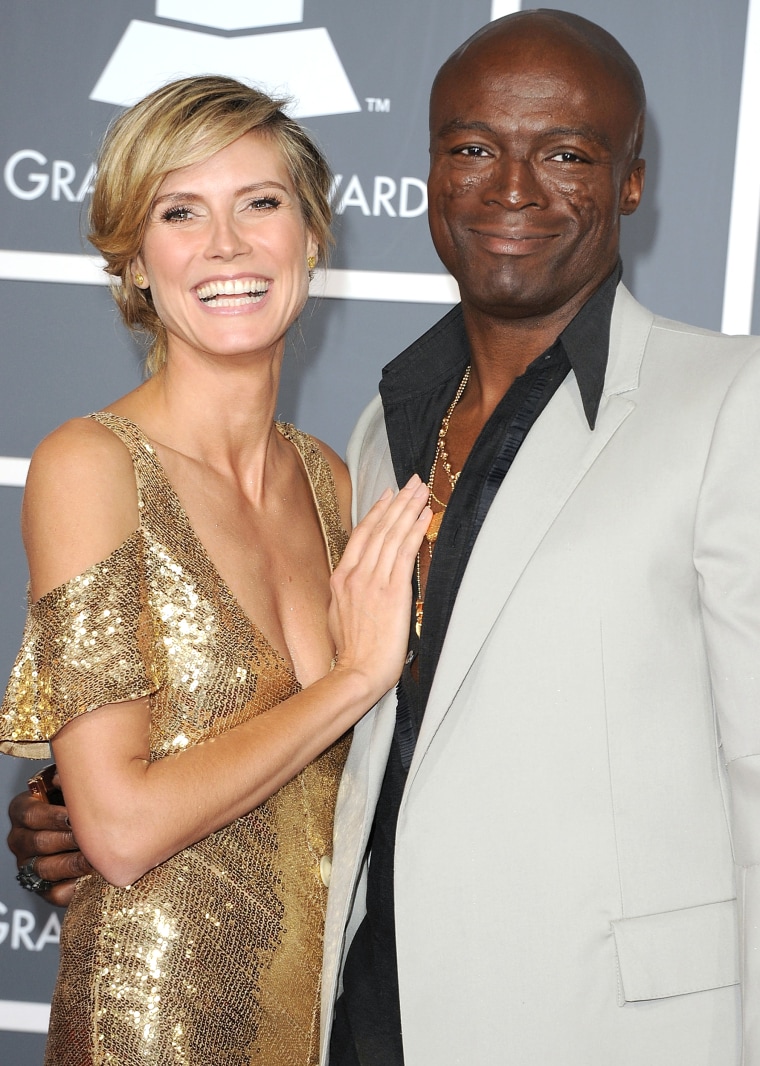 Initially, Klum and her ex had a hard time with their split, but soon the two worked it out for their four kids.
Bridget Moynahan and Tom Brady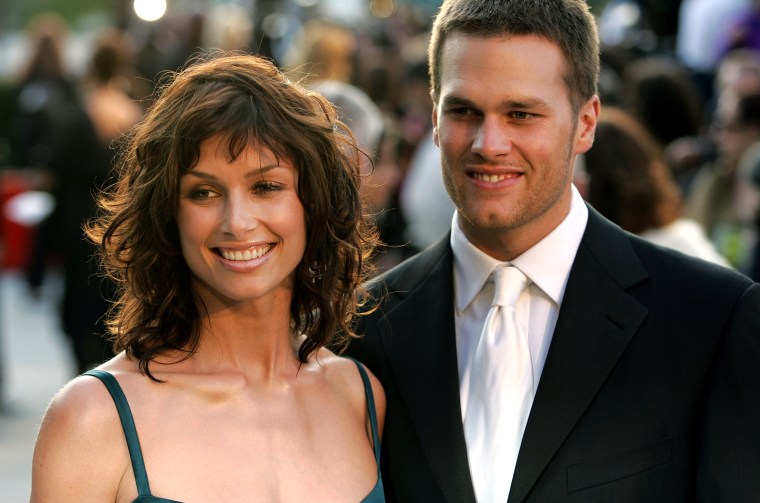 "I have a relationship with these people on a daily basis. I'm raising a child, and it's public. My son has two loving parents and an extended family, whether it's cousins or stepmothers or boyfriends. My son is surrounded by love," Moynahan told More magazine in 2011 of ex Tom Brady and his wife, Gisele Bundchen. Moynahan found out she was pregnant with her and Brady's son, Jack, after the couple broke up.
Demi Moore and Bruce Willis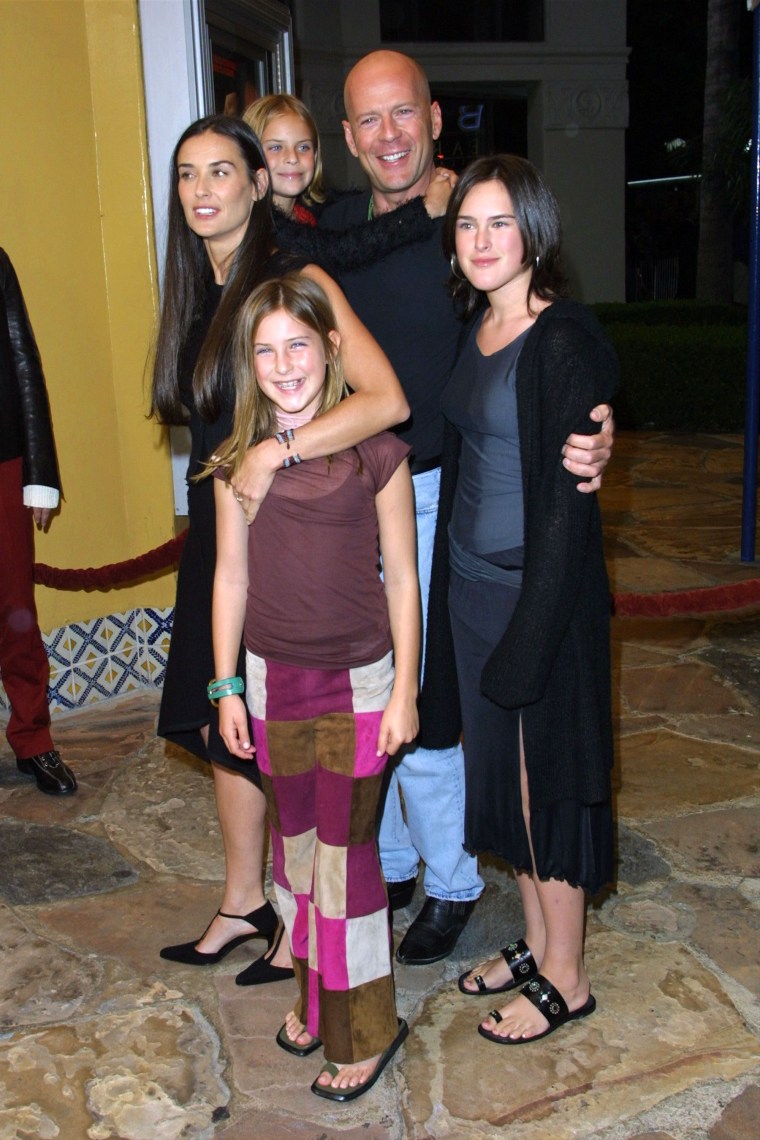 Willis and Moore were pioneers when it came to co-parenting while famous. Divorced in 1998, the two have raised daughters Rumer, Scout, and Tallulah to adulthood together, reuniting recently when Rumer was on "Dancing with the Stars."
Nicole Jankowski Emanuel, who co-parents four children with her ex-husband just outside Detroit, says that working out the details of parenting after divorce is hard. "But we try," she told TODAY Parents. "Even if there is no husband and wife relationship between us anymore, there will always be the vestiges of the shared love we had in creating them. That's buried in the arguing or the distance between us some of the time, but before I get too angry, before I'm quick to say no to his request, I try to remember that for the sake of my children.
"Our children see me trying, and that matters to me. And they know that even though we don't love each other anymore, we love them enough to try that hard. I hope that counts for something."