We've all had the jack-in-the-box experience, right? You turn the crank, you hear the silly music, and suddenly out pops ... a puppet! It's surprising pretty much just one time.
But when you're a little boy who hasn't played with one yet, the results are totally astounding! That's what we get to see in this adorable video, in which a little boy goes through all the right motions and ... pop! Out comes a cheeky monkey from the box.
MORE: Bibbidi Bobbidi Boo! A Disney trip for you! Boy cries over magical surprise
What's best about the video, though, is this: There are no tears, no screams. Instead, what the little boy does next (after falling on his behind in the shopping cart he's been standing in) is to clap his hand to his mouth in utter amazement.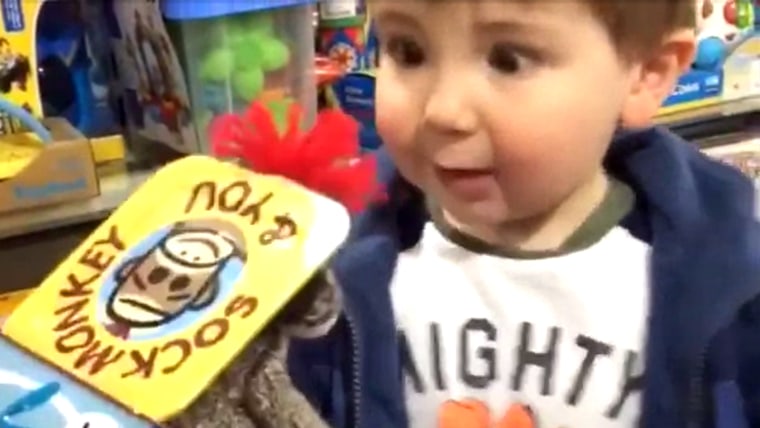 It's so adorable and surprising, you may need to watch the video again, and again — as if you were playing with a jack-in-the-box!
Follow Randee Dawn on Twitter.