Susan Sarandon has long been outspoken on a number of issues — and the 70-year-old actress has also become an unofficial spokesperson for female body confidence, something she's tackled in her films and personal life.
"I think you have to change your focus on from the way you look to the way you feel," Sarandon told TODAY when asked where she gets her self-assurance from. "It's not about being a perfect weight. Certainly my body is not effortlessly the way that it was, or even with effort the way it used to be, but I think that it is more about how you feel."
The Academy Award winner not only confronted the perceptions of aging in the 2015 film "The Meddler," but also took a public stand on social media after being criticized for her outfit by Piers Morgan at the most recent SAG Awards. The Hollywood vet shot back at the TV host who called her ensemble "horribly inappropriate," by dedicating a throwback picture of herself in just a bra to him.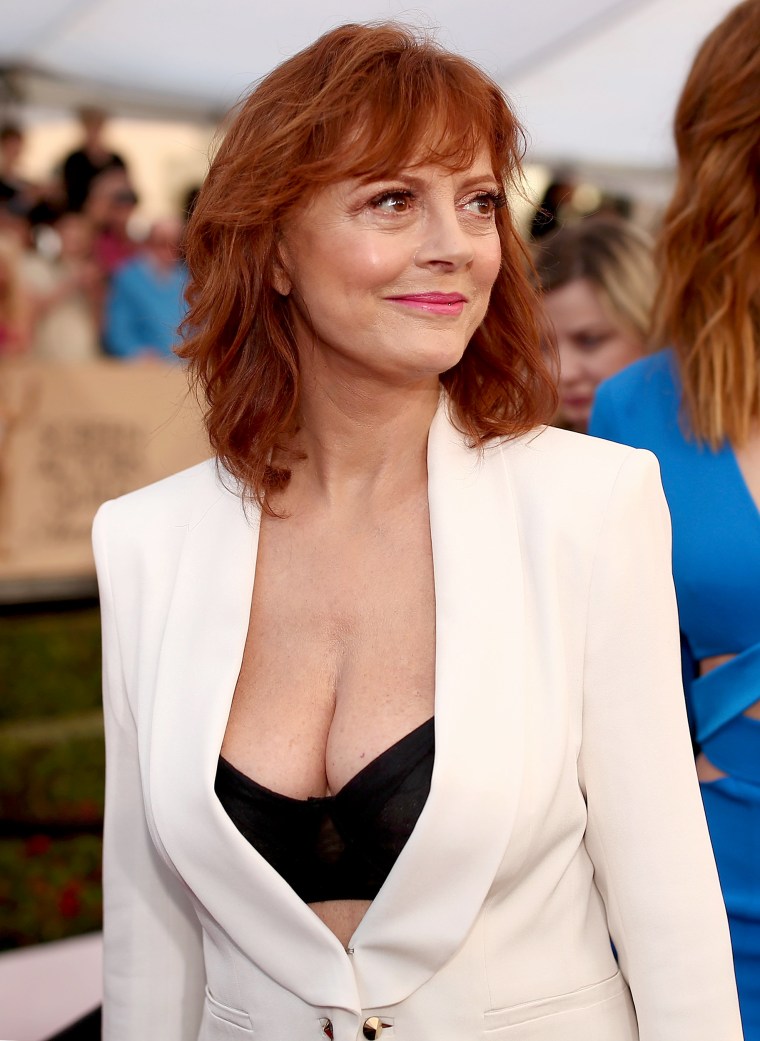 RELATED: 'What she's doing is amazing': Susan Sarandon, Eva Amurri Martino open up on TODAY
And while Sarandon certainly isn't shy about showing off her ample assets, it's actually a different feature on her body she loves the most. "My eyes are a feature of myself that I appreciate," she noted. "People feel that I have a certain kindness that is reflected in my personality through my eyes and I think that is a good thing."
In fact, the "Thelma & Louise" star is focusing on spreading that kindness even more, both personally and professionally. This holiday season, she partnered with eBay's Giving Tuesday Charity Shop, running through Christmas, where a number of celebrities are auctioning off everything from memorabilia to experiences with 100 percent of the proceeds going to charities of their choosing. Sarandon is hoping to raise awareness for Hope North by putting a signed headshot, cast signed "Meddler" script and DVD for bid until Dec. 8. "I'll do anything I can to help bring awareness to this incredible cause that helps former child soldiers in Uganda," she said.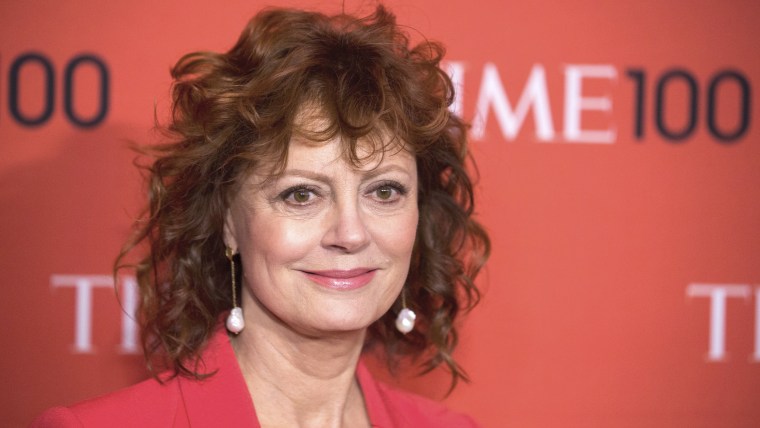 The humanitarian-rights activist wants to be more encouraging to those around her as a quasi New Year's resolution. "I think this next year, I want to make sure that I just tell people when I see them how much I love them and how great they look or how I proud I am of them," she added. "Just be more demonstrative with my love and with my appreciation for people in all parts of my life and not save that for some testimonial either when they are dead or 85. I think to talk about what we appreciate about people as individuals is really important."
Some of those people Sarandon loves the most are, of course, her family. The UNICEF Good Will Ambassador became a grandmother for a second time when her daughter Eva Amurri gave birth to a son in October and the whole clan recently came together for Thanksgiving.
"Christmas is a little bit harder to get everyone in one place," revealed the mom of three. "But, we had 18 people all together at our country house for Thanksgiving and went around the table to say what we are grateful for."
Her favorite moment of the evening? "My little first grandchild is 2 years old and she calls me 'Honey' as my grandmother name," revealed Sarandon. "And she looked across the table and said, 'Honey is my best friend,' and that was all I needed."