In much of the country, kids are back to school now. But in some areas, summer just keeps on going... and going... and driving moms slowly insane. One mom sounds off on surviving the last weeks of an endless summer.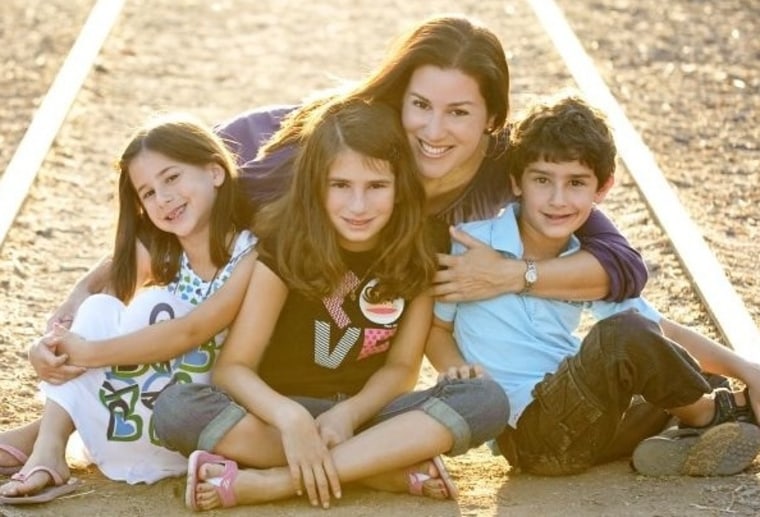 I'm writing this from my closet.
Seriously.  I'm crouched down on the floor below my cardigans with the door closed, and I'm hoping nobody finds me.
Why?  Because it's the end of summer.
The end of summer is supposed to be a blissful time.  Camp is over, school is still a few weeks away, there's no homework, no basketball, no dance class, no obligations.  Just a sweeping expanse of time to have fun; go to interesting places, do exciting things and enjoy doing absolutely anything that doesn't involve picking up a book.   At least, that's how my kids see it.
So during this four week "intermezzo," my kids are campers at a very exclusive and exciting camp -- "Camp Mommy."  
During Week One at Camp Mommy, campers get hot lunch every day.  We play games together, create new cupcake recipes and go to the beach.  
Week Two:  Campers eat warmed-up pasta and carrot sticks for lunch.  We ride bikes, the kids play 4-Square in the backyard while I try to get some laundry done. The campers have a lemonade stand on the front lawn which I monitor from the balcony.   They balk at the lack of foot traffic and threaten to pack it in.   I offer up brownies to sell (and eat) with the lemonade, and the whining stops.
Week Three:  Sandwiches for lunch which I encourage them to assemble themselves.  We take a "field trip" to the market because we don't even have milk, and go ti the post office for stamps.  I let them sit in front of the TV for three hours so I can answer e-mails that have gone unattended since they've been home.  They complain and start fighting.  I ignore them.  And take some Motrin.
Week Four.  I put some chips out on the kitchen table and hide in my closet -- scratching off the days till school begins in the cedar planks.  I pray nobody comes knocking.
The truth is, I'm done.  Totally fried.  And I can't wait for "Camp Mommy" to end. I have things to do!  I'm completely out of ideas to entertain my children and I'm in desperate need of a bikini wax. 
But we still have one more week.  ONE MORE WEEK!  AACK!
I wonder if I can sleep in here?
Sarah Maizes is a freelance writer, comedian, and author of "Got Milf? The Modern Mom's Guide to Feeling Fabulous, Looking Great and Rocking a Minivan."  (Check out her HILARIOUS book trailer.) You can follow her daily musings at MommyLITEonline and The Center for Milfology.