As women and as moms, many of us are in a love-hate relationship with our bodies.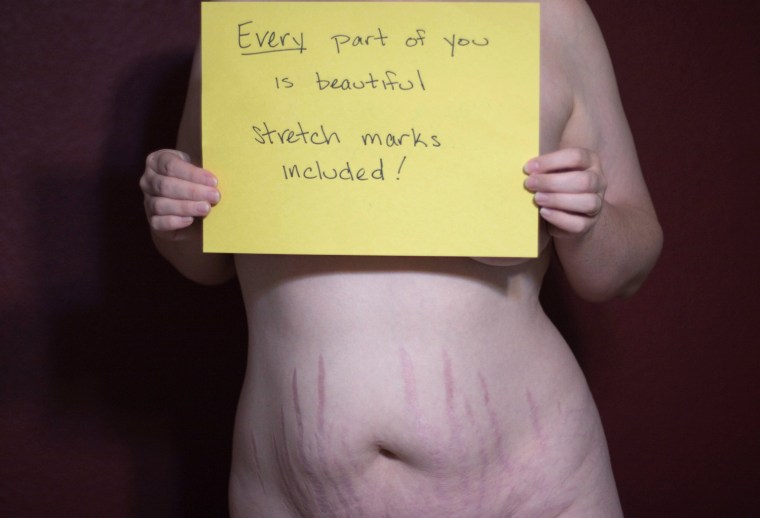 Every so often, some brave women will bare their "real mom" bodies in all their glory -- shout out to "Shape of a Mother" and the goddesses at the CT Working Moms blog. Thank goodness for those opportunities to see that beautiful women come in all shapes and sizes. Because it's really easy to forget that when you're looking at yet another supermarket magazine cover trumpeting "How I Got My Body Back!!!" next to a photo of a flat-bellied starlet four months post-partum.
As Valentine's Day approaches, TODAY Moms wants to know: Do you love your body? Take our brief survey, and you can send us a photo of your "real mom" body to celebrate the body love.
To celebrate our Valentine's Day of body love, we'd like to feature a gallery of real mom bodies. Click the "Select Photos" button below to send in your own. Keep it PG -- but we welcome all bodies, tiger stripes (aka stretch marks) and all! In the caption field, please put your name (optional), where you live, age and number of kids.