/ Source: TODAY Contributor
Laura Dell isn't the type to keep secrets from her mom.
But when she and her husband, Josh, learned that their effort to adopt a child was progressing at warp speed and that they would soon welcome a baby girl, they kept it to themselves for a little over a week. Knowing how excited her mom was to have a grandchild, it was the hardest secret Laura had ever held in.
The couple's daughter, Ellie, arrived home at 3 1/2 months old on Aug. 27. On that same day, the Ohio couple made the 45-minute trip to give Laura's mom, Sharon Bloomingdale, the surprise of her life.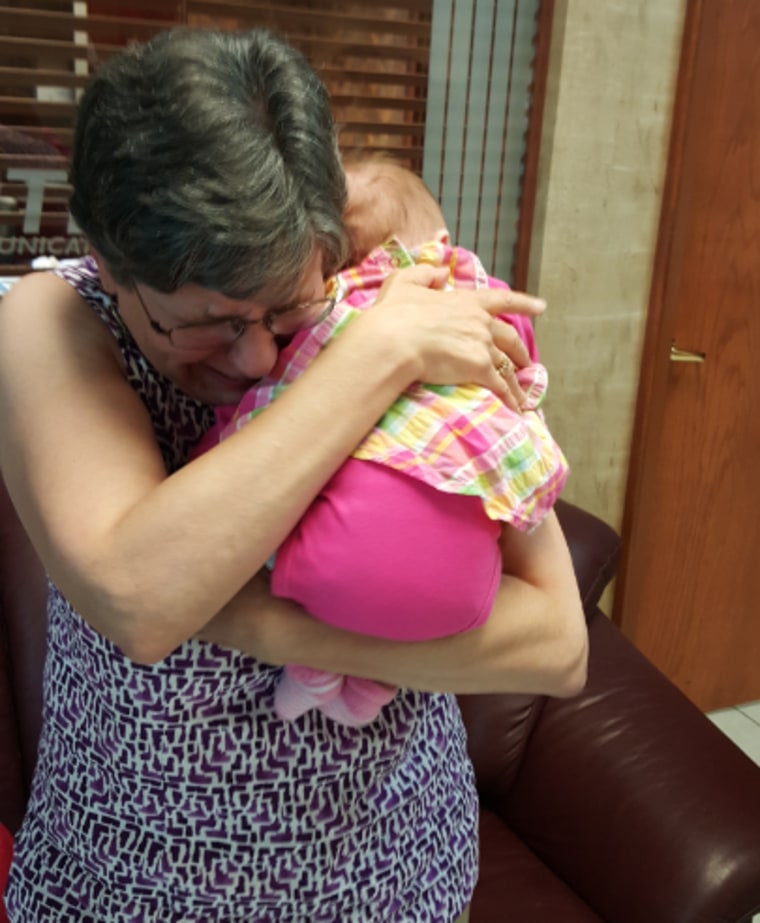 They brought Ellie, asleep in her car seat, into Sharon's office that afternoon — and the touching moment when Sharon met Ellie and was overcome with emotion as she became a first-time grandma got caught on video. Since then, Sharon's happy sobs have gone viral.
"It was tears of sheer joy," Sharon, who also was adopted as an infant, told TODAY Parents. "When I go back and look at the video, it brings tears to my eyes. I can't explain the absolute, pure joy, and how blessed we feel."
While the filming ended after just one minute, Sharon's happy tears did not.
"I picked her up and I just loved on her," recalled Sharon, 61. "I took her around to every person in the office, and I know I cried the whole time. I said, 'When I came into work, I wasn't a grandmother, and now I am.'"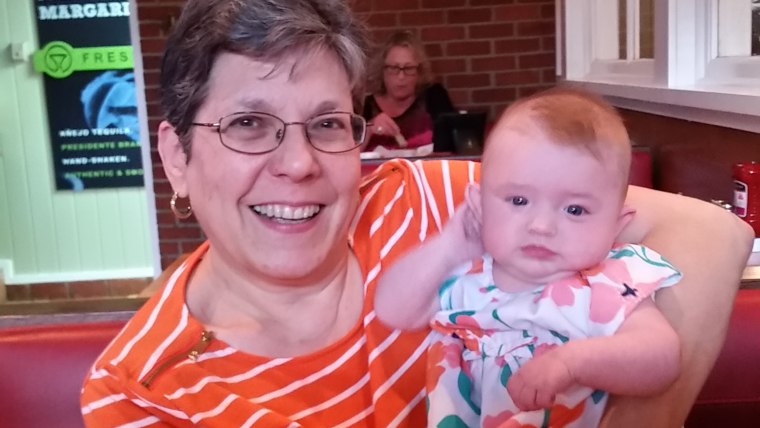 Sharon knew that Laura and Josh were approved to be adoptive parents in August. A mere two weeks later, their agency asked whether the couple's profile could be given to a family, and a little more than a week after that, Ellie came to live with the Dells in their Union, Ohio home. The couple expect their open adoption to be finalized early next year.
Laura, 32, who said she cannot have children, and Josh, 34, decided on adoption before they married in 2013. Laura was always comfortable with adoption, having grown up with a positive view of it from her mother's experience.
"She had an awesome relationship with her adopted parents, and I always knew it as awesome," Laura said. "It was never something bad. It was quite the opposite."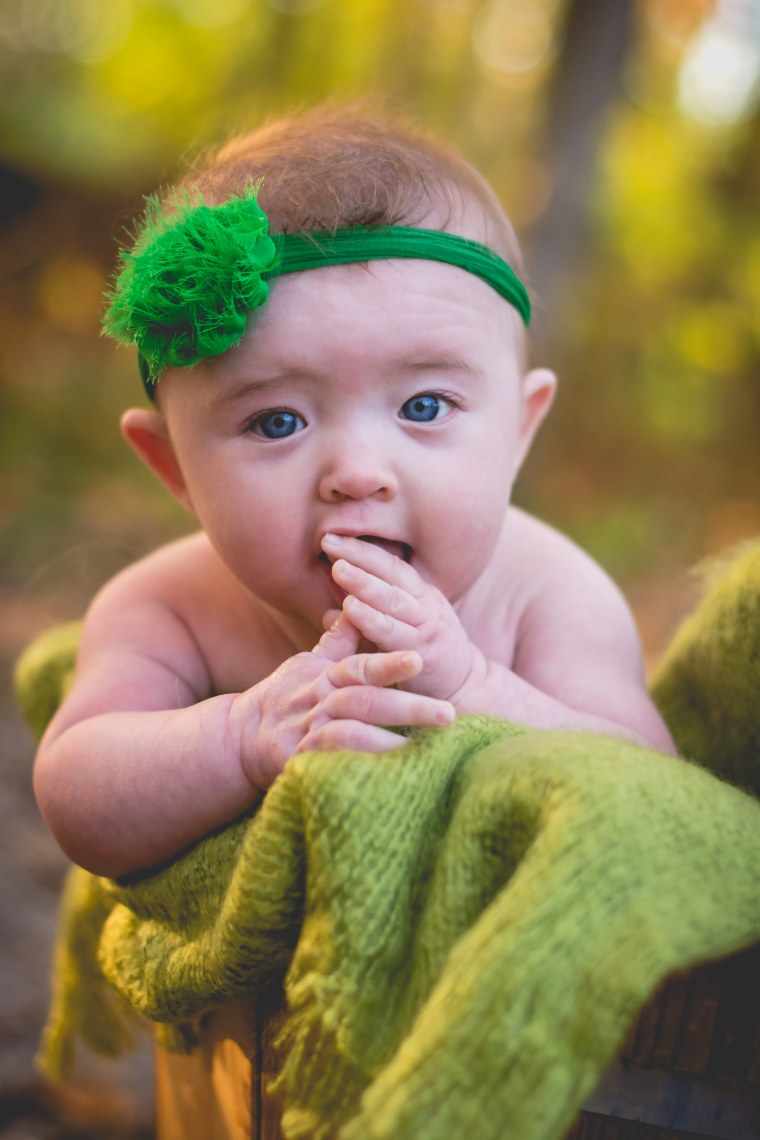 Still, she said she's thankful her mom will be there to serve as a strong example and help with any bumps along the road.
"Even with open adoption, it's not going to be easy," Laura said. "I love that my mom will be able to talk to (Ellie) about being adopted and how wonderful it is and how many people love her, both in her birth family and her adopted family. ...
"I'm excited to see her pass on the things she felt and went through to Ellie because she'll understand it in a way that I can't because she's been there. I think that resource will be invaluable for Ellie."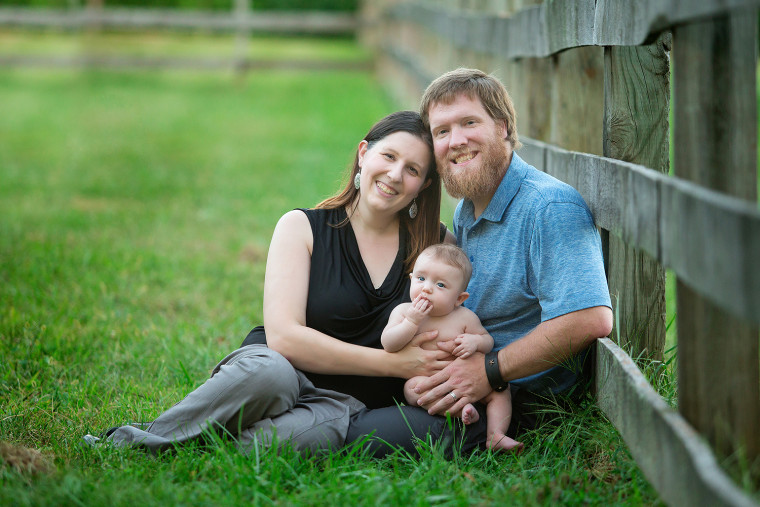 Not only is Sharon ecstatic to be a grandmother, but she's proud of Josh and Laura too.
Sharon explained that her brother viewed adoption as a form of rejection. "To this day, he says, 'I can't get past that she didn't want me,'" said Sharon, who lives in Beavercreek, Ohio. "But Laura knows from watching me, it's nothing about rejection. It's all about love.
"It's going to make their home so complete."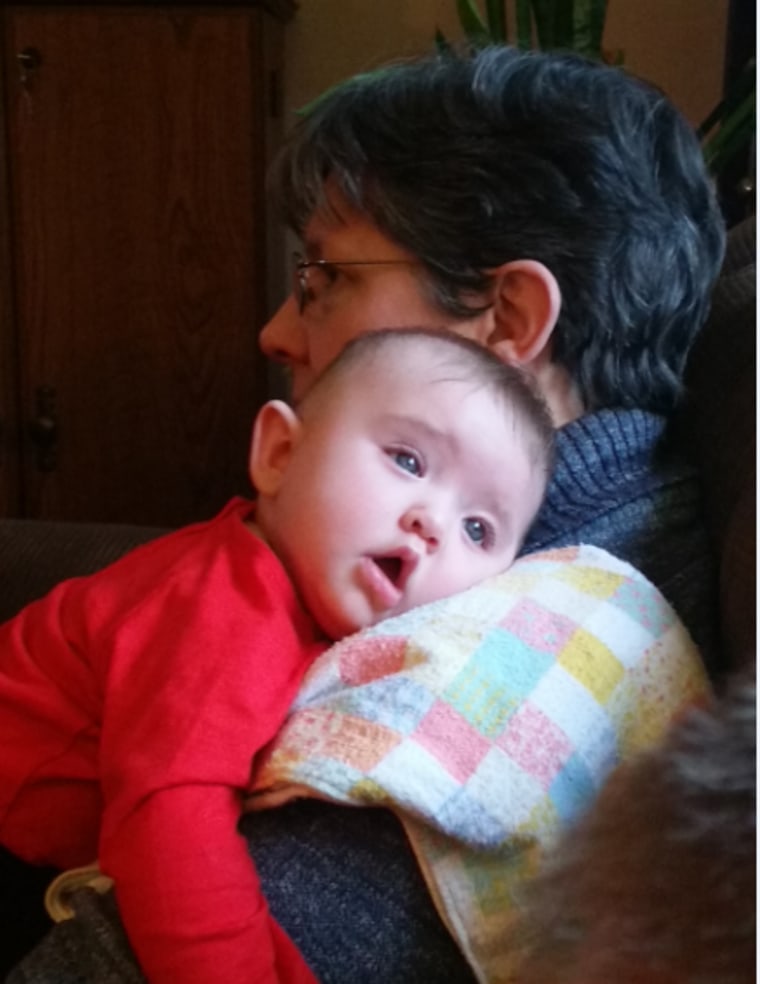 Sharon already has babysat Ellie, and she is looking forward to teaching her about the family's love of pets, music and their beloved Ohio State Buckeyes. She has baby equipment at home and is planning "to majorly spend time" with Ellie after she retires in two and a half years.
The mother and daughter are still in disbelief that Laura concealed her happy news from Sharon, though it made the surprise — and the memory they can watch for years to come — that much sweeter.
"l love that I'm going to be able to show it to Ellie," Laura said, "and she can see the reaction and the love that her family has for her."
TODAY contributor Lisa A. Flam is a news and lifestyles reporter in New York. Follow her on Twitter.