For many moms, the most memorable Mother's Day is the first. That's no different for Hoda Kotb, who introduced a special guest Friday ahead of the holiday weekend.
Three-month-old Haley Joy made her live television debut Friday, making the rounds with each TODAY anchor with the help of her mom.
And boy, is she a cutie!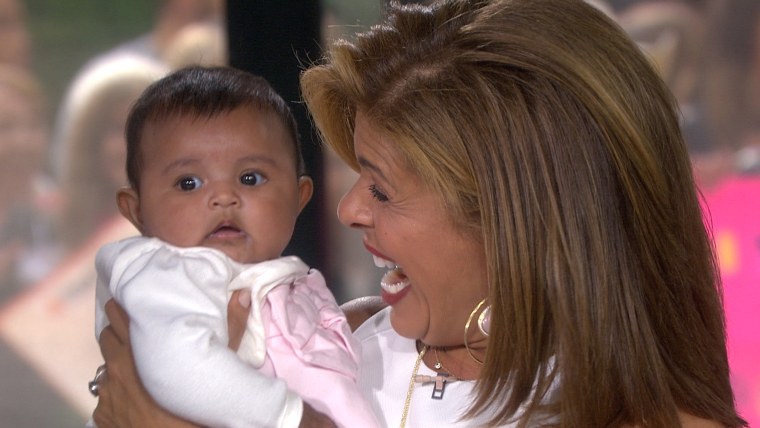 "I'm holding my baby on Mother's Day weekend," said an ecstatic Hoda. "I'm so happy."
Savannah Guthrie was just as excited, cooing, "You have the best mother in the world" to little Haley before getting some face time with her.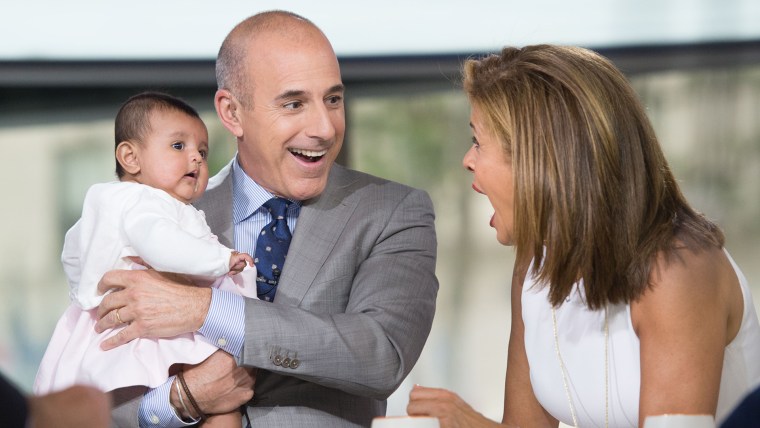 "And the best grandma, too," Hoda said, referring to her own mother, who had brought Haley to the studio and was waiting in the wings.
Haley was a Valentine's Day present for Hoda, who just returned from her maternity leave last month.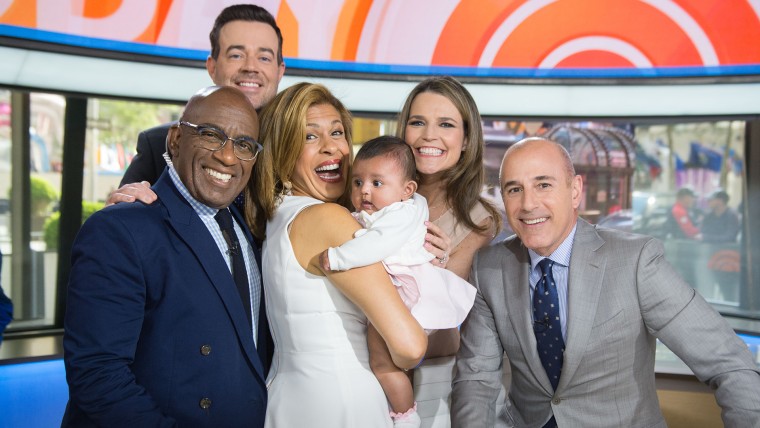 Haley appeared to have a bit of stage fright before her grand entrance, spitting up a little before Hoda brought her to meet everyone.
But she held her own just fine as her mother decided to engage in the game of "pass the Haley" so that each anchor could delight in her chubby cheeks and chunky thighs.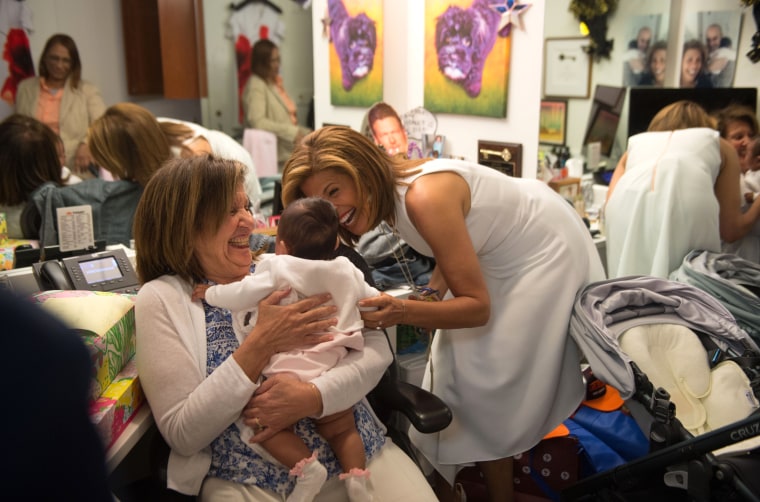 "It's so fun to share her here because I sort of feel like she belongs to all of us here a little bit," Hoda said later while hosting the Fourth Hour, noting how all the anchors had paid her visits during her maternity leave.
Her Fourth Hour co-anchor, Jenna Bush Hager, then pulled out a surprise of her own — special Mother's Day greetings videotaped by Gwen Stefani, Kelly Clarkson and Hoda's own mother.
Hoda's one lucky mama!
RELATED: