When mother-to-be Desiree Fortin and husband Ryan held a "gender reveal" party this past month to share the genders of the twin babies they're expecting, they had an extra surprise in store for their loved ones.
There were actually three babies to celebrate.
The Fortins, who met in college and have been married for six years, had long struggled to conceive.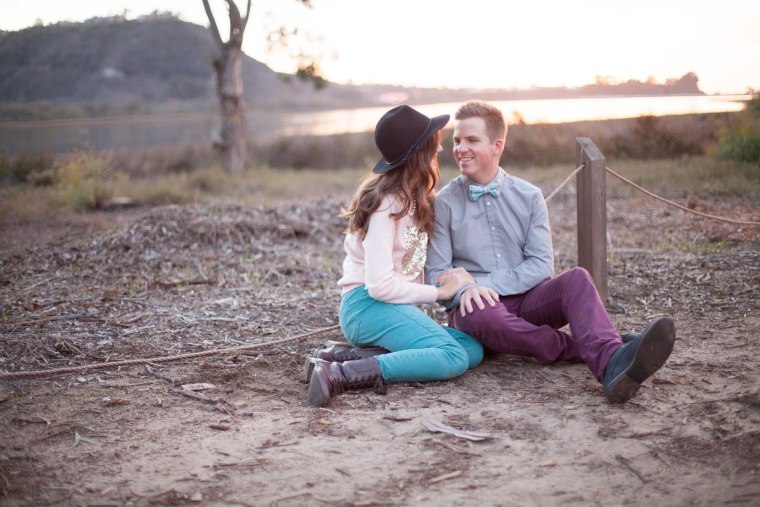 "We finally decided to go to a fertility clinic," Desiree told TODAY. "After much thought and consideration, we opted for in vitro fertilization. And, well, it was a triple success!"
As if being pregnant with triplets isn't exciting enough, Desiree added that it has special significance for herself and her husband, who are both twins. "I think that made it especially amazing. You're sitting there, unable to have kids, and suddenly you're told you're having triplets," she said. "Because of our own families, it sort of seemed meant to be."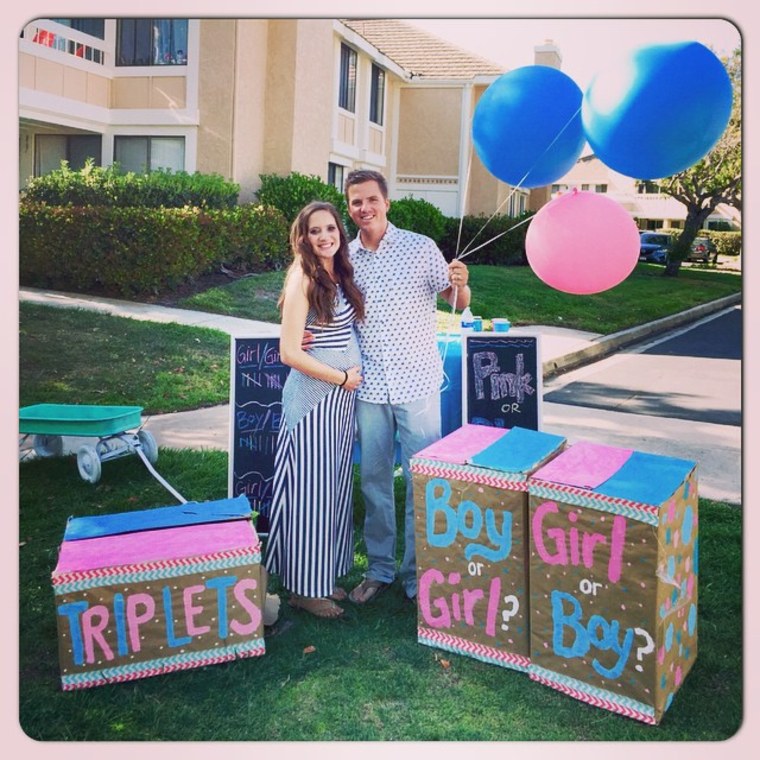 Still, after hearing the remarkable news from their doctor, the couple decided to keep the number of babies a secret.
"We had opened up to so many people about our journey and our struggles," explained Desiree, of their decision to maintain an element of surprise. "And we'd received so much support from all of our friends, our church, and our families. So we really wanted to give them something exciting and special, too."
They did tell Desiree's mother, who would serve as an important source of emotional support to her expectant daughter, as well as a few friends who they'd asked for prayers.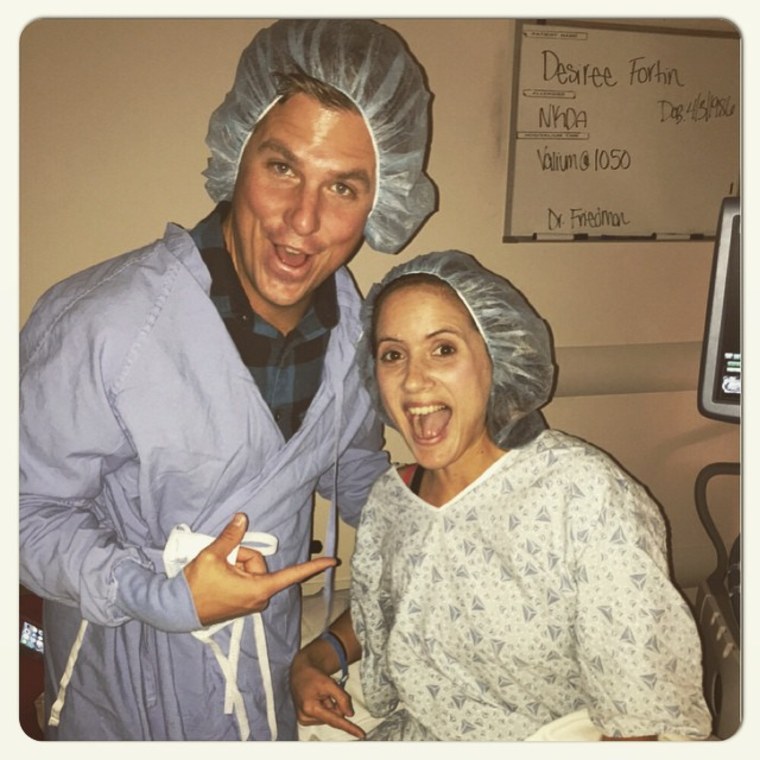 Desiree has been working as a newborn photographer for years, and she admits that at times the job had been difficult. "I think for any woman struggling with infertility, there are always going to be things...little moments...that break your heart," she said. "But at the end of the day, I loved each moment with those babies. It gave me hope.
"Ryan and I have had our share of difficult days along this journey, but we've tried to be positive and had hope that we would be parents, too, one day. Now, we're getting more than we could have ever possibly imagined."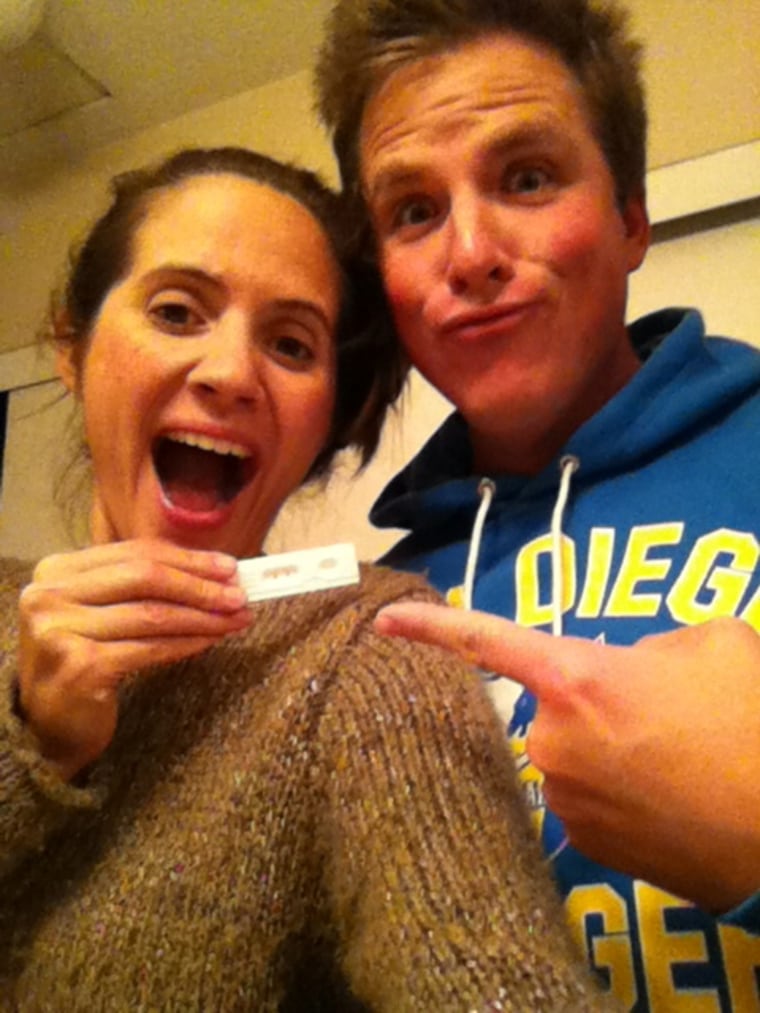 The final surprise went smoothly. Unsuspecting guests were, at first, thrilled just to hear the genders of the babies, announced through large cardboard boxes containing either blue or pink balloons.
After two boxes had been opened, Ryan announced with a smile that there was one more gender to figure out: that of the third baby.
One of the friends-in-the-know brought out the final balloon box, and the guests cheered and cried with joy as Ryan and Desiree opened it.
The happy family is expecting two boys and a girl.