Miranda Kerr just had her second child, son Hart, with her husband, Snapchat creator Evan Spiegel. And she's refreshingly honest about how challenging it is, even for supermodels with purportedly sizable bank accounts, to juggle a baby, an older son (Flynn, 7, from her first marriage to Orlando Bloom), her company Kora Organics, and some semblance of self-care.
Her biggest challenge is also the most basic. "Time. With the first one, you have a lot more time because it's just one. With two, you need to make sure you're spending enough time with both of them. Together and individually," said the Aussie supermodel.
Never miss a parenting story with the TODAY Parenting newsletter! Sign up here.
Her baby and her business — an upscale line of organic skincare products — keep her busy. "I get a lot of work done while he's sleeping. I'm able to because it's my company. I'm able to work from home. I'm watching him on the baby monitor while I'm talking to you," she said.
And then, there's cooing and a flurry of baby sounds. "There's my little guy. He's awake," said Kerr.
So has there been any sibling rivalry since Kerr gave birth to Hart? After all, formerly only children often don't take kindly to having to share attention.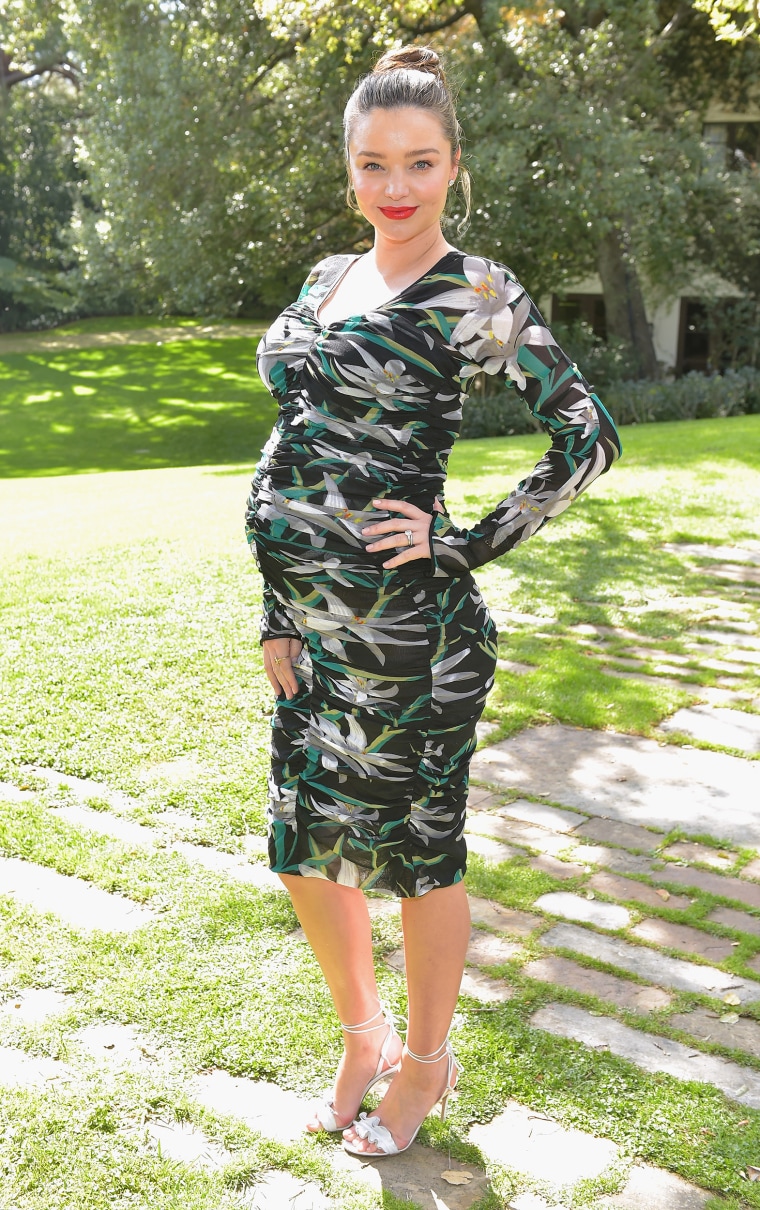 Flynn, it turns out, loves being an older brother — with a caveat.
"Ever since we got married, he went into the bedroom the next day — he kept saying he wanted a baby brother or sister and I told him he had to wait until we got married — when I was finally pregnant and I told him after the 3 months, he was so excited. He specifically said he wanted a baby brother," said Kerr.
Then, Hart arrived.
"The other day when he was here with me, he was like, 'Mum, I wanted to let you know I'm feeling a little frustrated. I feel like we're not getting enough time together.' I told him, 'Oh honey, of course I understand. I want you to know I love you and we're going to have lots of fun together with your brother and on our own.' I'm breastfeeding at the moment so the baby needs me every hour and a half. It's great he expressed his own emotions," she said.