Love and goodness surrounded Jacob Hall, the 6-year-old who died after he was shot at his school playground, as family, friends and grieving superheroes gathered to say goodbye to the first-grader.
Dressed as a superhero himself inside his small coffin, the boy who loved the Teenage Mutant Ninja Turtles was remembered as a child full of joy during his funeral service at Oakdale Baptist Church in Townville, South Carolina, on Wednesday.
There were capes, masks and colorful costumes all around as the pallbearers — Jacob's uncles and brothers — also came as their superhero alter egos, and people attending the funeral were encouraged to do the same by Renae Hall, Jacob's mom.
"I don't want suits and ties and all that," Hall told FOX Carolina. "There will be a lot of children there and I don't want it to be scary for them."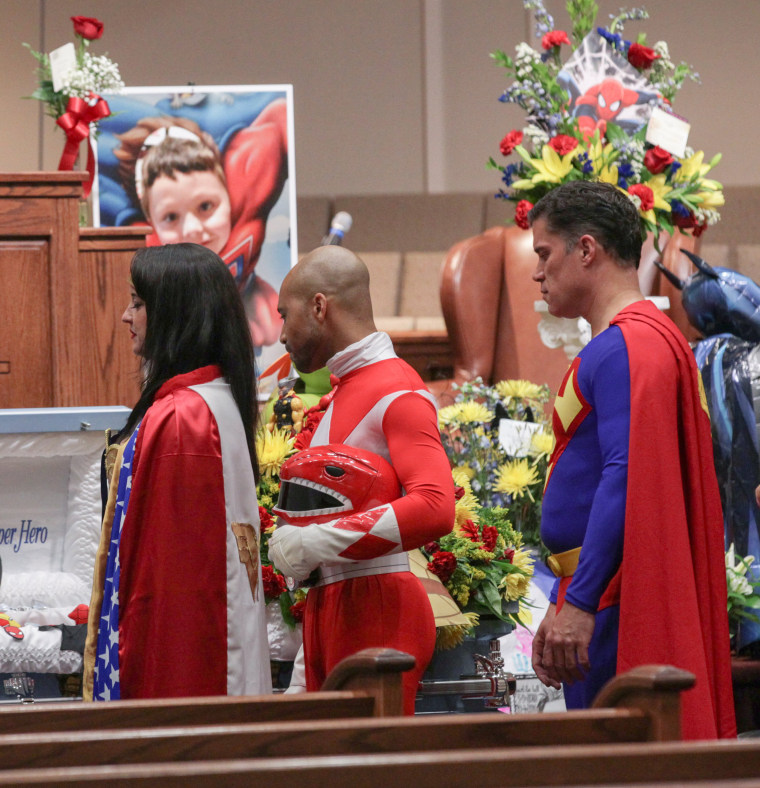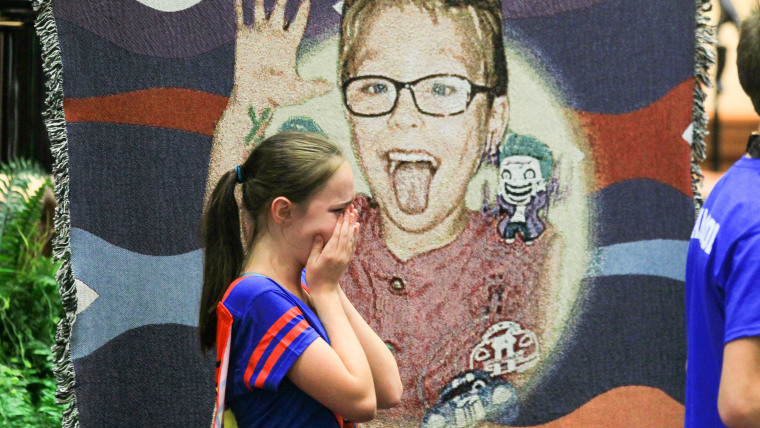 She recalled that Jacob once confessed to her that he had super powers and that when his parents were sleeping at night, he slipped out of the house to save the town.
To honor the boy's love of superheroes, a sleek black Batmobile — dubbed the Hope Mobile — rolled to the funeral, provided by a charity with a mission to inspire kids.
"Little heroes never die, they just go to heaven to inspire the angels," Batman, aka the founder of Heroes 4 Higher, told the crowd gathered for Jacob's visitation on Tuesday.
He also spoke at the funeral.
The original Batman, actor Adam West, reached out to Jacob's family on social media, tweeting, "I loved Jacob, too."
Jacob fought for his life for almost a week after a bullet pierced an artery in his leg. He was critically wounded at Townville Elementary School on Sept. 28 when a 14-year-old boy began shooting, authorities said. Jacob lost 75 percent of his blood and had several surgeries after going into cardiac arrest.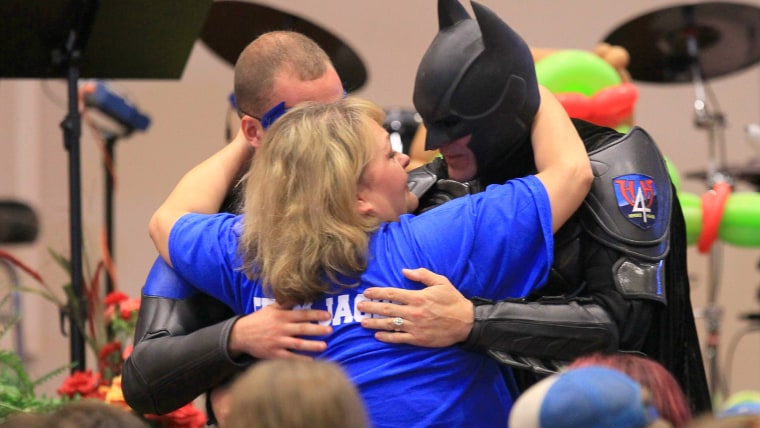 The first-grader died on Saturday. Authorities say the teenager accused of the school shooting first shot his father to death before going to the elementary school. He was charged as a juvenile Friday with murder and three counts of attempted murder.
Jacob's mom said she has forgiven the shooter.
"No matter what you and your family go through... Always be able to forgive because you're not guaranteed tomorrow, no matter how angry or hurt you are," Hall said.