In looking at her son, Shawna Burbank sees a happy, healthy and active little boy with unlimited potential. She feels, though, that some people may wrongly view him as a child who is suffering because he has Down syndrome.
So she was excited to participate in The Superhero Project, which features photos of special-needs kids dressed up to show off their inner superhero, a way to help them feel confident and strong while raising awareness about children with disabilities or other challenges.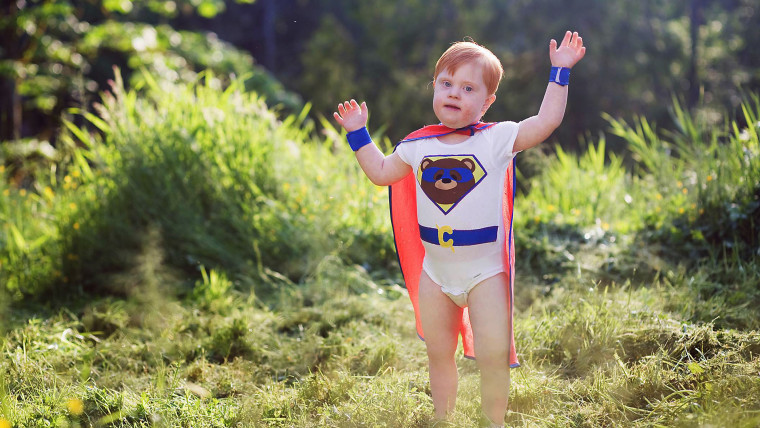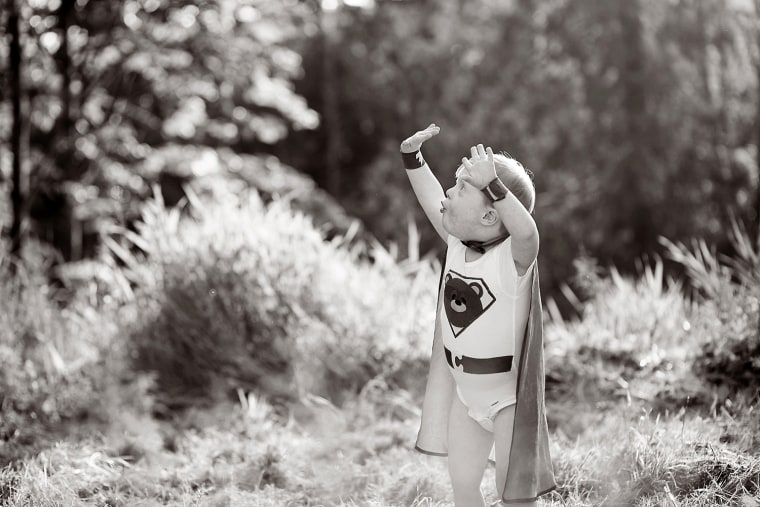 Among Burbank's favorite photos of Cody, taken about a year ago when he was 3 ½, is one that shows him with his arms held skyward. She views her son, who is mostly nonverbal and has low muscle tone, as a boy who could do anything: talk, run or perhaps even fly.
"I love the fact that he looks like he's about to take off," said Burbank, of Bellingham, Washington. "Cody is always right on the edge of being able to do something new. He's right on edge of ability rather than disability. There's no limit to what he's going to be able to do."
She cherishes the photos of her son posing as a superhero, which are framed on her wall and posted online, "because people can see on the outside what I think of him on the inside all the time."
The Superhero Project is the creation of Renee Bergeron, a newborn and birth photographer and mom of 14 children, including several with special needs. She was inspired to launch the effort after photographing her youngest child, Apollo.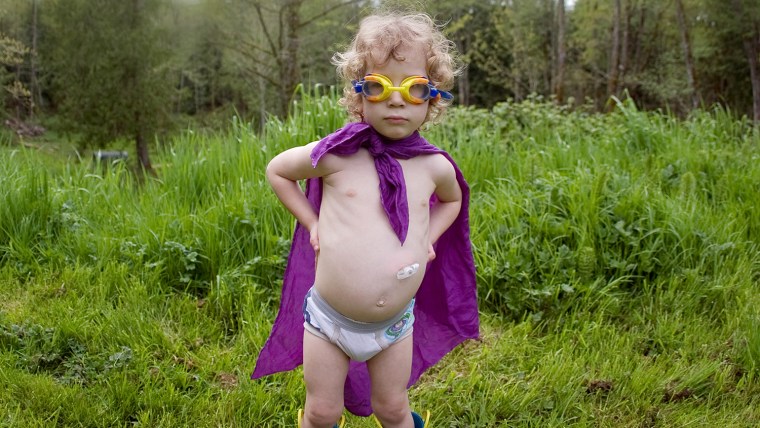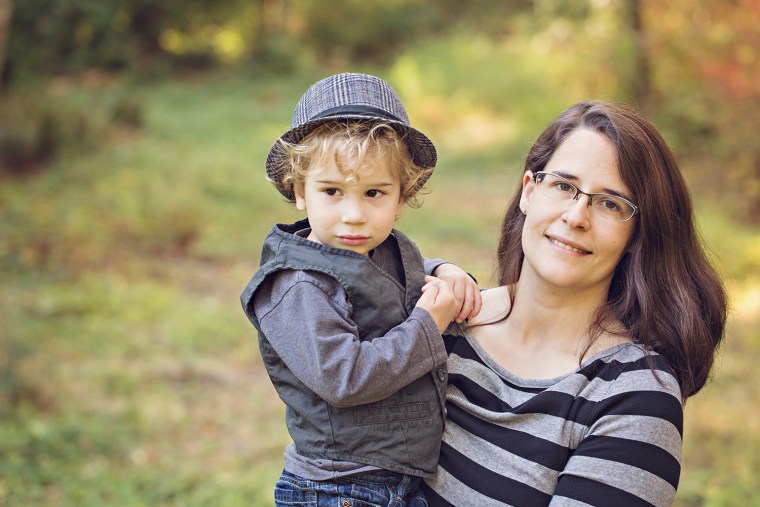 When Apollo was 18 months old, he was diagnosed with a rare, congenital heart defect, a double aortic arch, which made it hard for him to eat and breathe because his trachea and esophagus were being pinched. "He was literally being strangled by his heart," said Bergeron, 39.
Apollo underwent two heart operations in 2012 to repair the defect, and had a feeding tube inserted into his stomach. That fall, when he was 2, he was being tube-fed four times a day, and Bergeron didn't know how long he would have the tube. (Apollo, who turns 5 in June, still has it and uses it only overnight.)
"I thought, he's been through so much, I want to capture this moment in his childhood," she said. "I wanted to take pictures of him just being a kid and being a normal kid."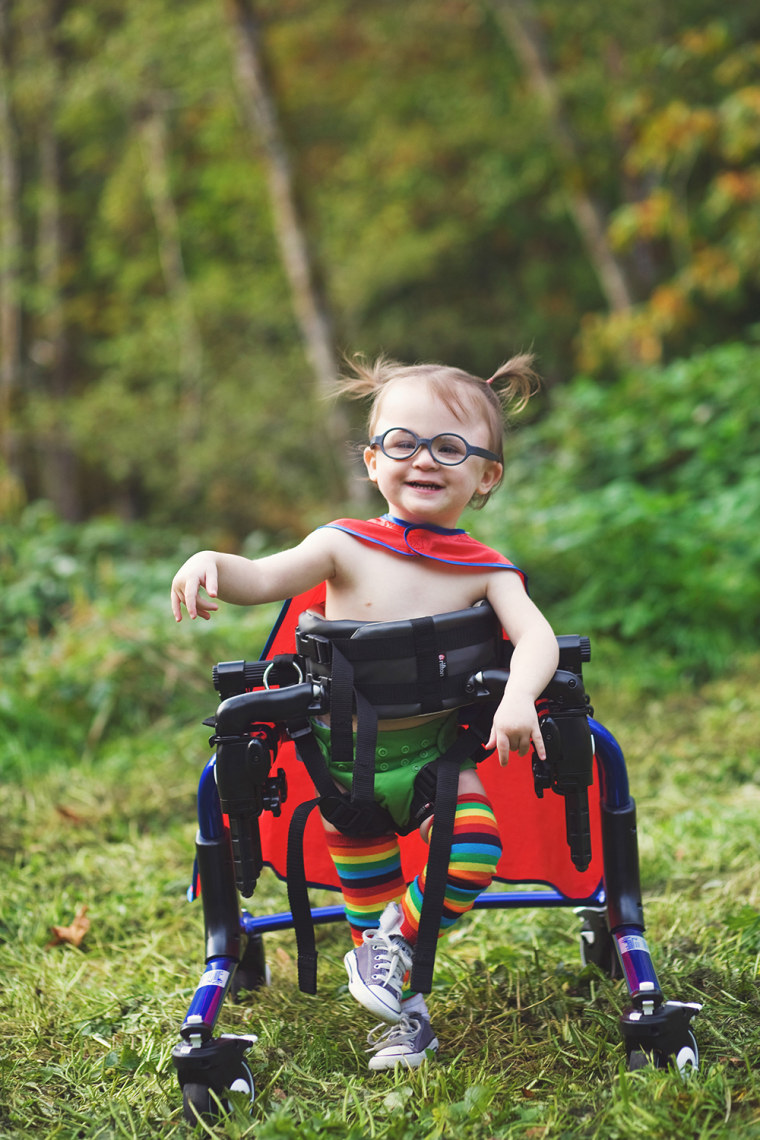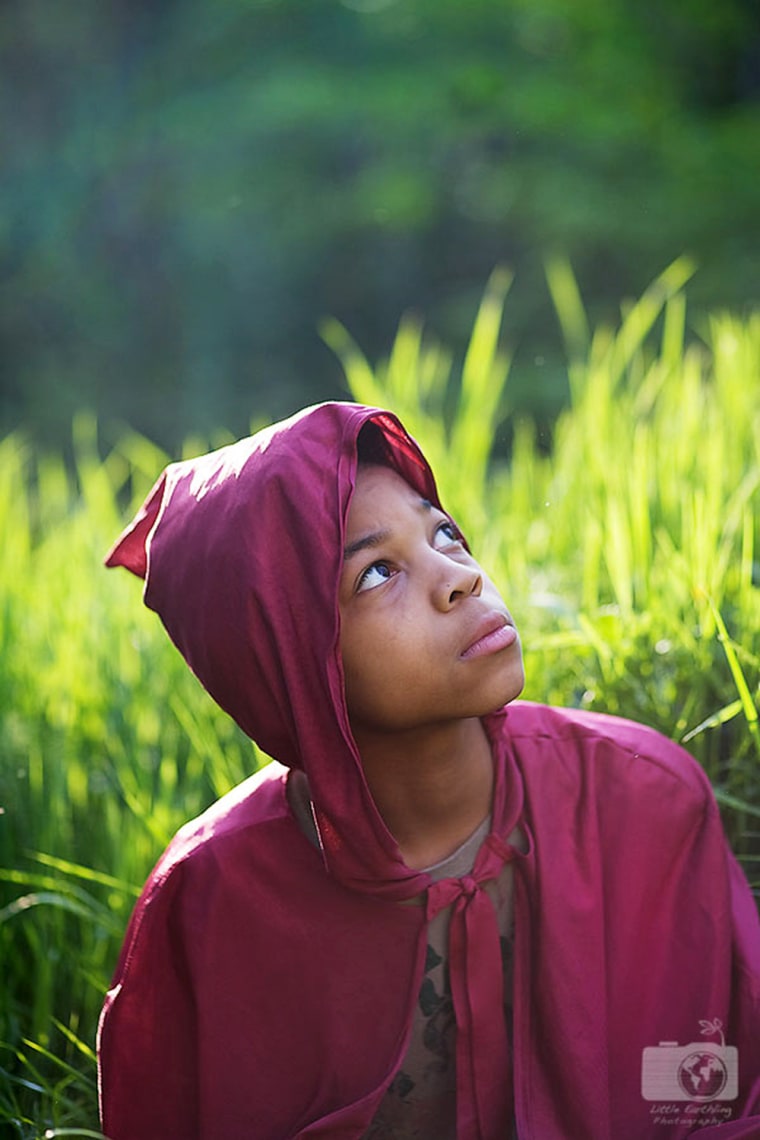 Bergeron photographed him shirtless to help him to feel proud of the tube, rather than self-conscious. Without much thought, she turned him into a little superhero for the photos, adding rain boots, a purple cape and swim goggles that she had around the house.
"I wanted him to view himself as being strong and I wanted him to be confident in his body that has scars, and scars that were well-earned as he fought through his health issues," she says.
Apollo got so into character as he posed, and loved his photos so much, that Bergeron was moved to share his photos online and begin offering superhero photo sessions free of charge to other special-needs families.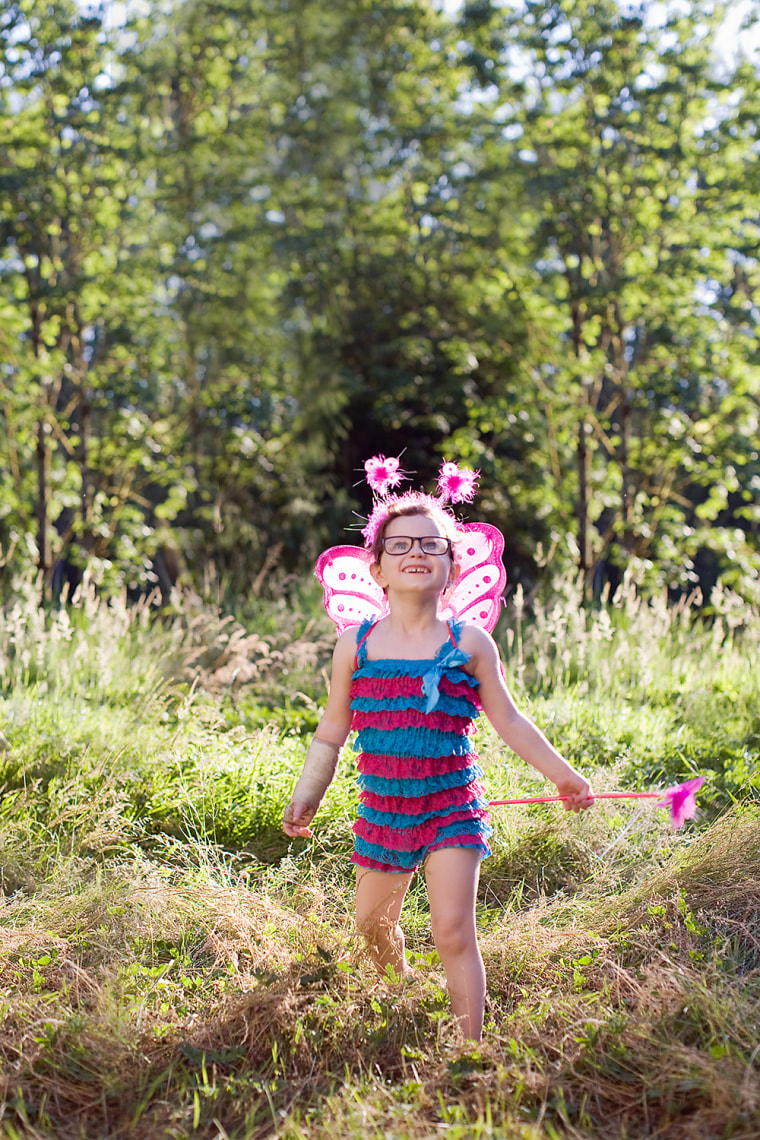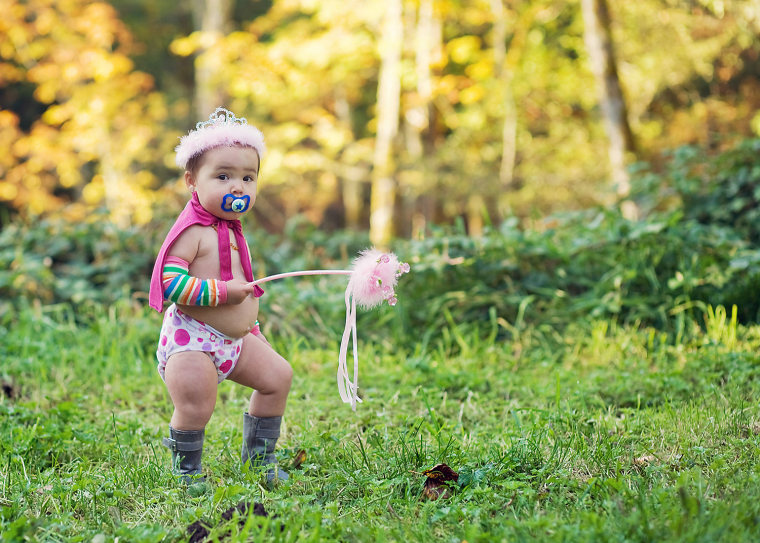 She photographed eight or nine children for the project in 2013 and 2014 in the backyard of her Bellingham, Washington, home, preferring a backdrop of the big open sky and natural light. The families choose their own outfits to reflect each child's personality.
Bergeron is hopeful that her young subjects will see themselves in a special light through her photos.
"I hope they boost their confidence and give them the ability to be proud of themselves despite their disabilities or despite their struggles," said Bergeron, who also took superhero photos of two of her other children, Avi, 9, and Mordecai, 12.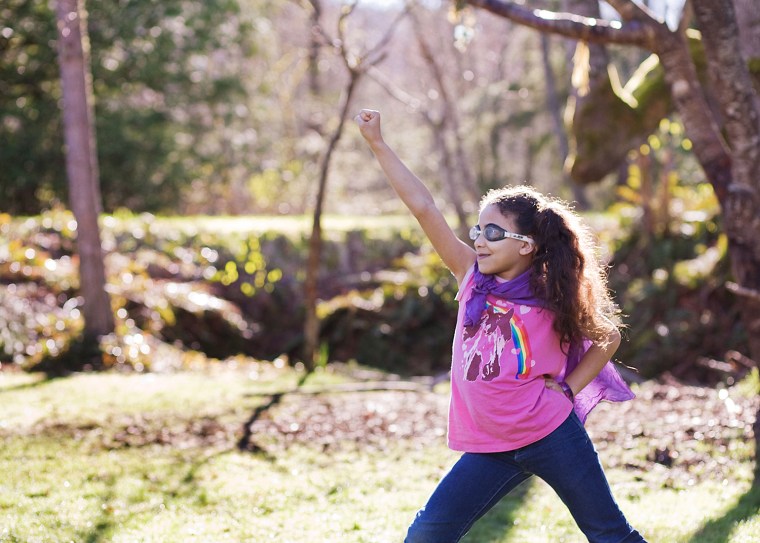 And the photos, she says, should encourage people to look past a child's outward appearance, which may or may not show a disability, and into each child's personality. "I hope the average person sees the amazing, shining personalities of these kids and not their disabilities," she added.
Burbank, Cody's mom, is grateful that Bergeron knows there is a superhero in every child, something that she sees every day in Cody. "We as parents see it, but the world doesn't," she said.
"It's such a selfless act that she's doing," Burbank said of Bergeron. "It was a priceless gift. These photos are worth more than I could have ever paid for."
Lisa A. Flam, a regular contributor to TODAY.com, is a news and lifestyles reporter in New York. Follow her on Twitter.