Denver Broncos quarterback Peyton Manning didn't just have the support of his teammates and coaches en route to his Super Bowl 50 victory, as arguably his biggest fans are members of his family.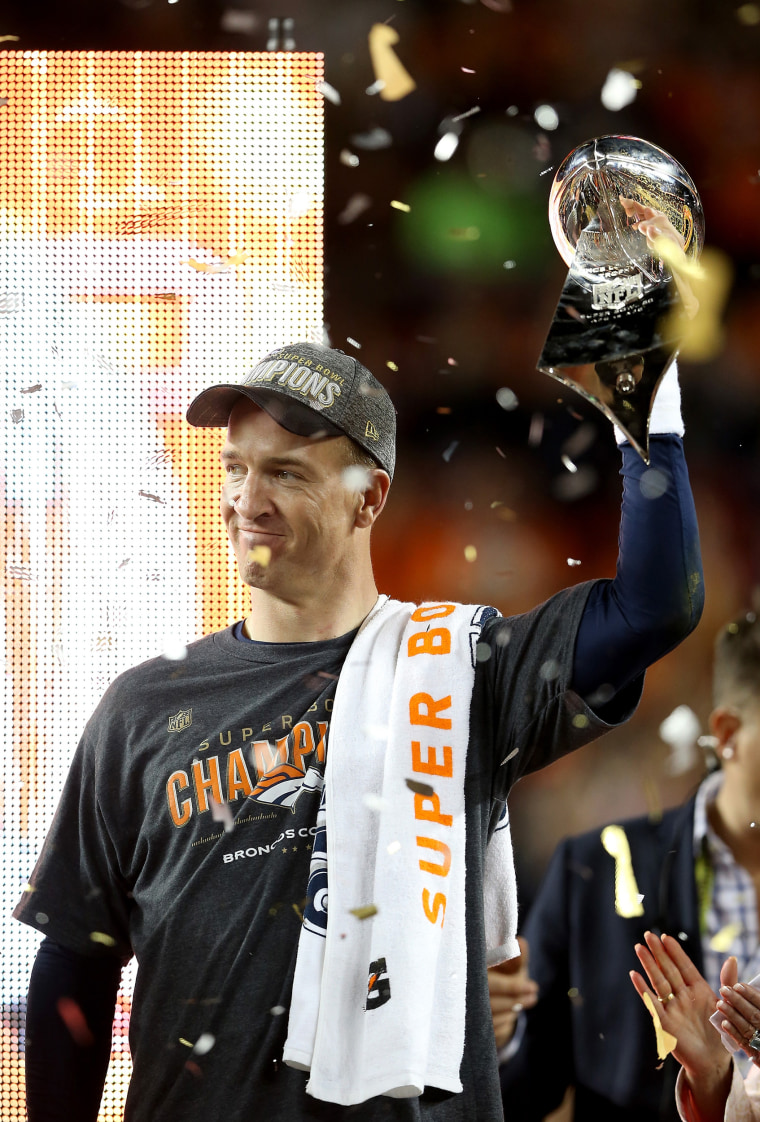 Admittedly there were some tense moments en route to Manning's second Super Bowl title, as his brother, New York Giants quarterback Eli Manning (who's also won two Super Bowls), waited to exhale.
But the Broncos indeed hung on to win the game, 24-10, and Peyton's got the hat to prove it.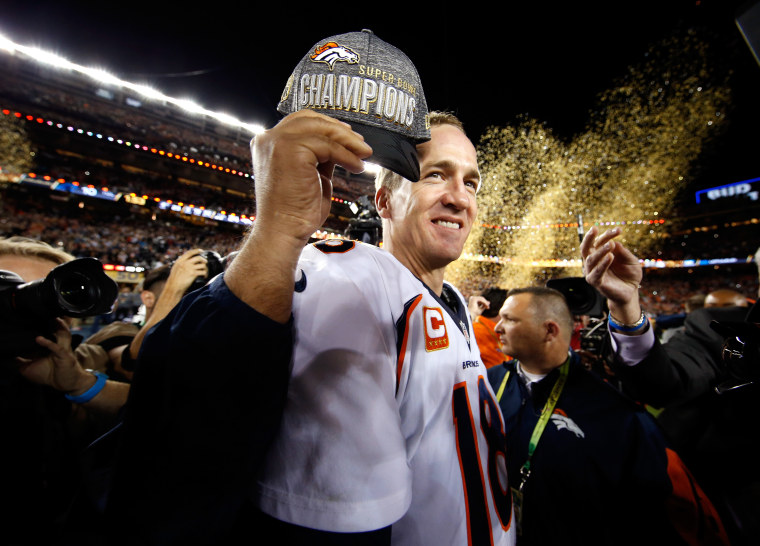 RELATED: Coldplay, Bruno Mars, Beyoncé pay tribute to halftime history with colorful show
During the ceremony for the presentation of the Vince Lombardi Trophy, Manning said he spoke with his former coach, Tony Dungy, about the possibility of retiring, but didn't clarify if the celebration with family members would be temporary or more permanent.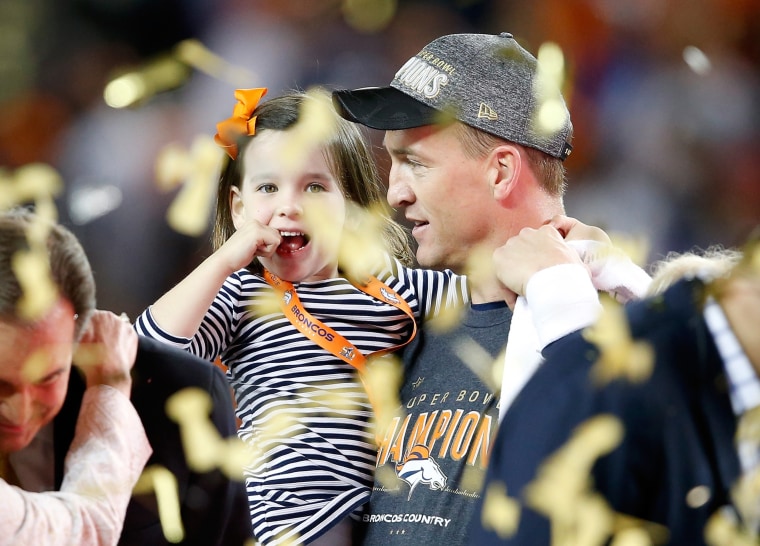 RELATED: What was your favorite Super Bowl 50 ad? Vote here!
"This has been a very emotional week, an emotional night, and I've got a couple of priorities in order," Manning said. "I'm going to go kiss my wife [Ashley], kiss my kids. I want to celebrate with my family and teammates. And I'm going to drink a lot of beer tonight… I'll take some time to reflect on the other [decision], but I'm [going to] say a prayer and a thank-you to the man upstairs for this opportunity, for sure, as well."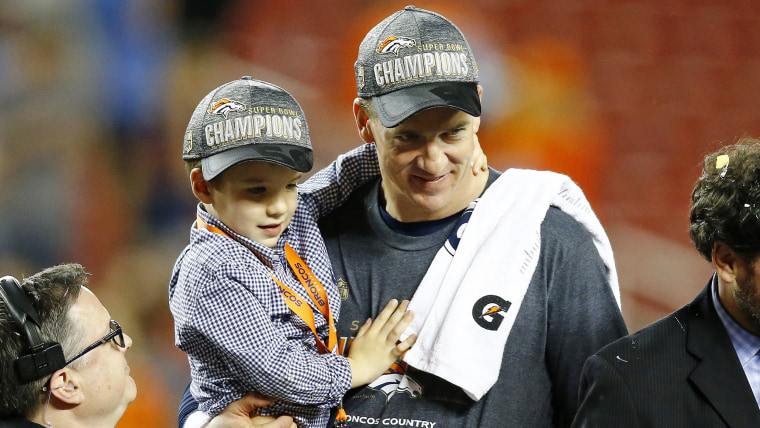 RELATED: Lady Gaga delivers a glittery National Anthem to open Super Bowl 50
As he said this, his children, Mosley and Marshall, reached upward, although it was unclear if their effort was to hug their dad or to grab the trophy. Either way, their dad picked them up to offer them a higher vantage point of all the confetti.
Also part of the brothers' support group is dad Archie, a former quarterback for the New Orleans Saints.
Follow TODAY.com writer Chris Serico on Twitter.