This summer, many children will spend many warm, sunny days indoors staring at a screen, getting little exercise and reaching for lots of sugary drinks, a new survey has found.
It's not exactly strawberry patches, bike rides and running through the sprinklers anymore.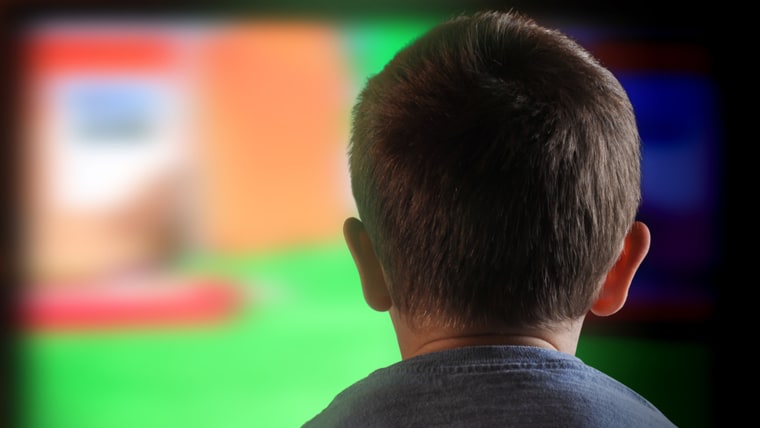 Almost two-thirds of parents, or 64 percent, said their kids spend three or more hours a day online, playing video games or watching TV during the summer, according to the YMCA's Family Health Snapshot, a survey of 1,200 parents that was provided exclusively to TODAY on Wednesday. That's 30 percent more screen time than during the school year.
Meanwhile, only about half of kids run, swim or otherwise stay active for at least an hour a day during those school-free months — the perfect formula for weight gain.
"It is the period of the year in which weight accumulates fastest in our nation's children," Dr. Matt Longjohn, national health officer of the YMCA, told TODAY.
"It is absolutely true that there are more and more reasons and opportunities for kids to spend their day in front of technology."
The survey found 65 percent of parents are aware of recommendations to limit children's screen time to two hours a day, but Longjohn noted many families don't have the resources to watch kids — or have someone else watch them — all day during the summer and shoo them away from all those tempting gadgets.
It's a problem even if a parent can stay at home because adult distractions mean children will still be able to fill some of their "unstructured time" in front of a screen, he added.
Some more troubling findings from the survey: About three-quarters of kids will drink sugary drinks at least weekly during the summer. Only about a quarter will spend more than an hour each day reading a book for fun.
To make those months healthier, Longjohn advised parents to not let summer sneak up on them and make plans now for any activities, camps, and outings kids might like when school is out. He also encouraged families to keep talking to kids about healthy behaviors and setting limits on unhealthy habits, like reaching for sugary drinks.
Adults should educate themselves, too: More than 70 percent of parents didn't know the recommended standards for healthy eating and physical activity for children, the survey found.
If you're in need of ideas for the summer, YMCAs across the country will be holding a Healthy Kids Day on Saturday, April 25 as part of its Hop the Gap campaign.
The YMCA's Family Health Snapshot was conducted in partnership with the American Academy of Pediatrics Institute for Healthy Childhood Weight. It's based on responses from 1,198 U.S. parents of children ages 5 to 12.