Each week, Kathie Lee and Hoda select a few JOHNSON'S Babies of the Week to be featured on TODAY. And because your kids are way too cute to stop there, we choose more little ones for our online gallery.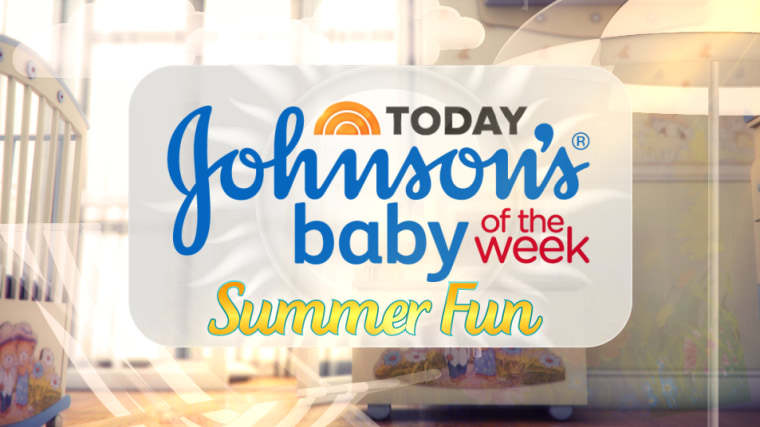 This week, we are celebrating with a special "Summer Fun" babies of the week theme. We asked readers to submit photos of babies up to one year old celebrating summer. And we got everything from adorable babes lounging at the beach, splashing in pools, and swinging at the park.
Each week, we also ask new parents to give us their best, newly acquired parenting advice. Three goodies from this week:
"Prepare yourself to fall madly, insanely in love," say Amanda and Cameron Baird, parents of Colin McLaren Baird, born Jan. 29. 
"Always kiss your son or daughter goodnight," say Katelund Johnson and Michael Meyer, parents of Keeley Rose Meyer, born Sept. 27, 2013.
"Laugh a lot and relax…nothing ever goes to plan when baby is involved. Cut yourself a break. You are doing a great job," say Emily and Brett Turner, parents of Kylee Pate Turner, born Oct. 8, 2013. 
(Next we go back to normal guidelines. Click on the "add photos" link to share your photo of your baby up to 8 weeks old and be considered to be featured on a future show and online in an upcoming week.)
Click here to see advice on the kind of photos we're looking for in this contest.
Click here for the official rules.
Hope everyone is enjoying summer. From the looks of these kiddos, we figure you probably are.