/ Source: TODAY contributor
Her own father questions her sanity. Her mother thinks she has no grasp of reality. Her home is besieged day and night by an army of paparazzi. The home in which she lives is in the process of foreclosure. And Nadya Suleman, California's notorious "Octomom," navigates calmly through life, apparently uncomprehending of the chaos around her and the enormous difficulty of raising 14 kids.
Chris Myers, senior executive editor of RadarOnline.com, described what it's like in Suleman's home Tuesday to TODAY's Meredith Vieira.
"Inside the home, there's this vacuum," he said. "She walks in and six kids cling to her legs: 'Mommy! Mommy! Mommy!' There's all this love. She's totally focused on these kids ... The house is kind of like a day care for kids. It's kind of like a controlled chaos."
Bickering on camera
Suleman and her mother, Angela Suleman, spent a half-hour in front of RadarOnline's cameras, most of it spent squabbling over Suleman's decision to have eight more babies through in vitro fertilization despite already having six other children under the age of 8 at home. The video was posted Monday.
Meanwhile, Suleman's father, Ed Doud, finally spoke out about his daughter's situation with Oprah Winfrey on Tuesday. In excerpts from the taped episode of "Oprah" that aired on TODAY, Doud called his 33-year-old daughter "absolutely irresponsible." He also said, "You know, she needs help. I say to everybody now, 'People, we do need help.' Do not punish my daughter for what she has done and do not punish the babies, because they were given by God."
Help has been offered. Linda West Conforti, a registered nurse who founded Angels in Waiting, a group offering to help care for the Suleman children, appeared on TODAY to repeat an offer of a house for Suleman and her 14 children and around-the-clock professional care worth $130,000 a month. Conforti and her attorney, Gloria Allred, told TODAY's Meredith Vieira that Suleman has not responded to the offer.
Angels in Waiting has given Suleman until Thursday to respond to the offer. Allred said it was necessary to set a deadline because several of the octuplets are expected to be released from the hospital within the next two or three weeks, and substantial lead time is needed to set up a home for the family and draw up a plan to care for all the children.
Crowded houseSuleman has been living in her mother's modest house with her six children, but court records show that Angela Suleman, who has filed for bankruptcy, owes more than $23,000 in mortgage payments. The house could be auctioned off as early as May. But even if Nadya Suleman were able to stay in the home, it's far too small for 14 children and the small army of people it will take to care for them.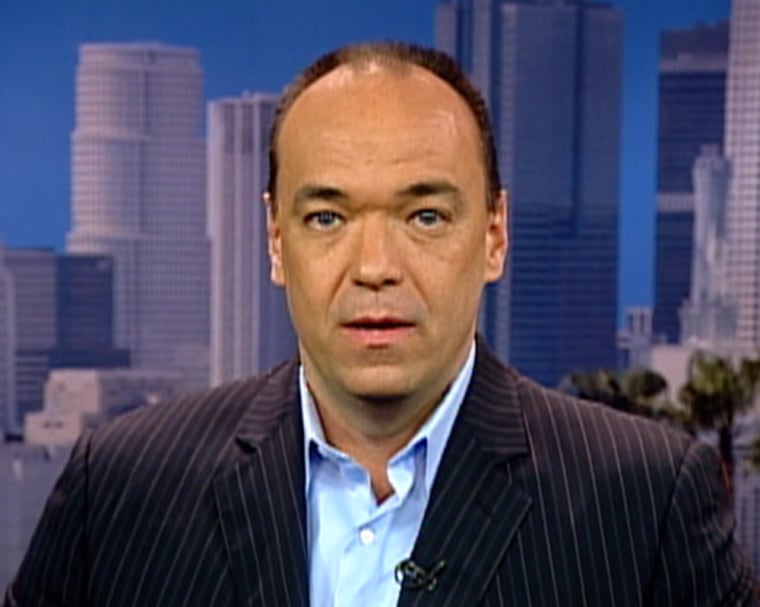 "She has to get a house. She has to get another home," Myers told Vieira. "And she has to do it quick, because two or three of those kids are coming home in the next two weeks."
A publicity firm that worked with Suleman in the weeks after she gave birth by Caesarean section has quit, citing death threats it received. Myers said that Suleman now has a "handler" who is fielding offers for books and reality shows.
But, he added, Suleman seems to be disconnected from the chaos. "She doesn't have a computer … she is not focused on all these reports," he said, adding that the octuplet mom seems oblivious to the paparazzi who pepper her with questions when she leaves her mother's home.
An offer of help
Allred, a celebrity attorney, had filed a petition with California's child protection services to have the octuplets taken into state care. After she announced her action, Conforti called Allred to offer to join forces to set up a home for the family.
"Angels in Waiting will give these eight babies the best possible chance they have for growth, for brain development, for integrating sensory disorders, the whole bit," Conforti told Vieira.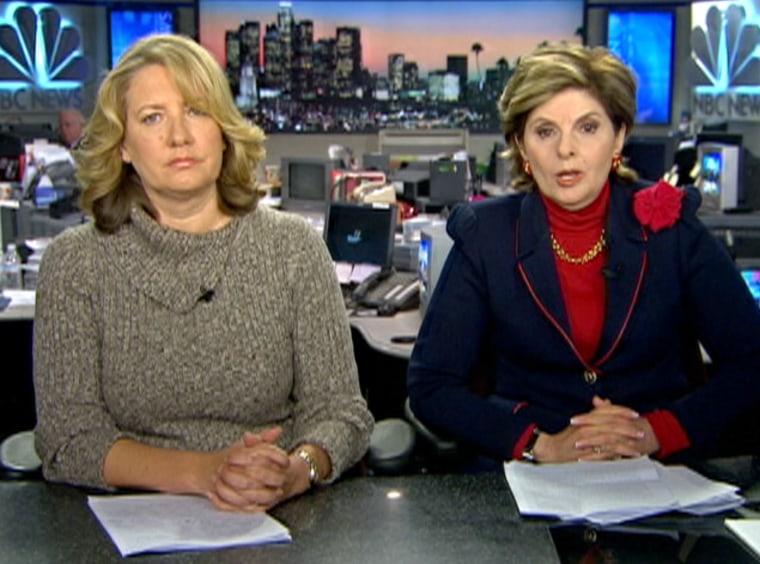 Conforti and Allred said their offer is the only way to save the taxpayers from having to pay for the care of the children and perhaps the only way to keep the family together.
Suleman had been receiving disability payments for an injury suffered while she worked at a state psychiatric hospital. The payments have ended, and she is unemployed. She has denied taking welfare, but she does receive nearly $500 a month in food stamps and another $1,800 in Supplemental Security Income for three of her children who have various disabilities. One of her six children at home is autistic.
In the RadarOnline mother-daughter debate, Suleman says she allowed an in vitro clinic to implant six embryos into her womb because her only other option was to destroy them. She repeats that the chance that all six of the embryos would thrive was a tiny fraction of one percent, and the odds that two of them would split into twins for a total of eight infants are astronomically small.
"I'm not going to destroy the embryos, period. Done, done, done," Nadya Suleman told her mother. "You can't go back and alter the past."Angela Suleman had told her daughter that "you should have considered your six other children" before going through the in vitro fertilization procedure that led to her giving birth to another eight children last month."They were frozen and you did not have to do anything," Angela Suleman said."They were lives," her daughter responded. "... You either use them or destroy them."Nadya Suleman said donating the embryos to someone else was not an option. "I couldn't even fathom the idea of having my own children out in the world" without knowing them, she said.Who's the dad?Suleman has said six embryos were implanted for each of her six pregnancies, including four single births and one set of twins. In her last pregnancy, two of the six embryos split to create eight babies. The fertility treatments appear to violate national guidelines that specify no more than two embryos for a healthy woman under 35.
Single and unemployed, Suleman gave birth to octuplets on Jan. 26. All 14 of her children were conceived through in vitro fertilization, with sperm from an unidentified, platonic friend, the 33-year-old mother has said.On ABC's "Good Morning America" on Monday, a former boyfriend of Suleman's said he wants DNA testing to determine if he's the father of the octuplets and her older children.Denis Beaudoin told ABC that he donated sperm to Suleman during their three-year relationship in the late 1990s because she claimed to have ovarian cancer. He claims Suleman's older children bear a resemblance to him.ABC said Suleman denied Beaudoin was the donor she used to conceive her children. When pressed, she admitted he had donated sperm but insisted it wasn't used in any of her pregnancies, the network said. Her first child was born in 2001.Regardless of whether DNA tests show he is the father, Beaudoin, a divorced father of two, pledged to help Suleman, because "it's hard nowadays to raise two kids, let alone 14 kids."
The Associated Press contributed reporting to this story.