Blogger Lindsay Ferrier of Suburban Turmoil was leafing through a stack of holiday catalogs last year when she came upon the one for Restoration Hardware Baby & Child. Inspired by the gorgeously impractical styling, she came up with "Warped Childhood: Restoration Hardware Style," a series of hilarious captions to accompany the shots of chandeliers, vintage-inspired art and tufted chesterfields.

I mean, only a child named Masterson Archer Reynolds IV could have a Union Jack-themed room with clocks displaying four different time zones (all the better to know what time it is where his jet-setting parents Arch and Bitsy are). Ten months later, it went super viral; more than one million people have read it.

Because the first installment was so popular -- and because RH hasn't gotten any less unreal—she's written a Volume 2, which we love even more. Read, enjoy, and covet a home where children never spill, want character bedding or accumulate a basket full of ugly stuffies.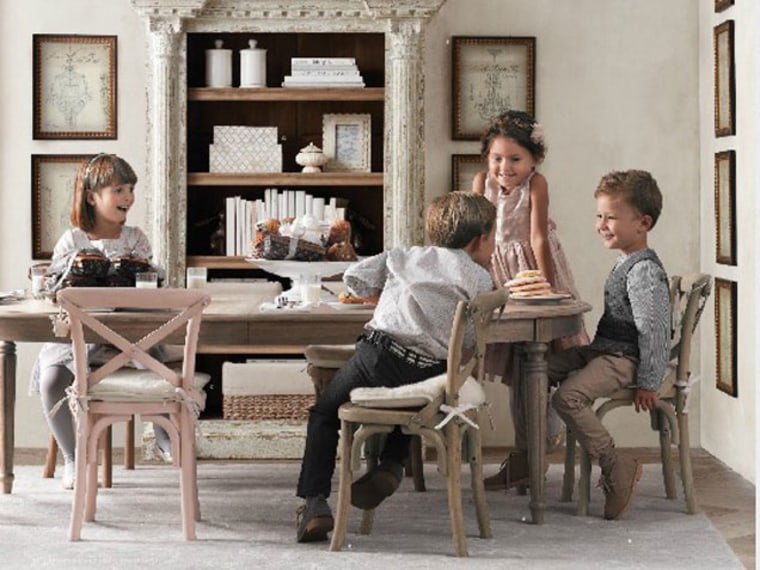 Suburban Turmoil
"When Nanny was small, she lived in a house with only four rooms!" Caspian told his siblings in a mysterious voice. "Oh that can't possibly be true," his brother giggled. "Where did she play?" "In a bedroom… that she shared… with her two sisters," Caspian replied dramatically. The children shook with laughter. Caspian certainly knew how to tell a tall tale!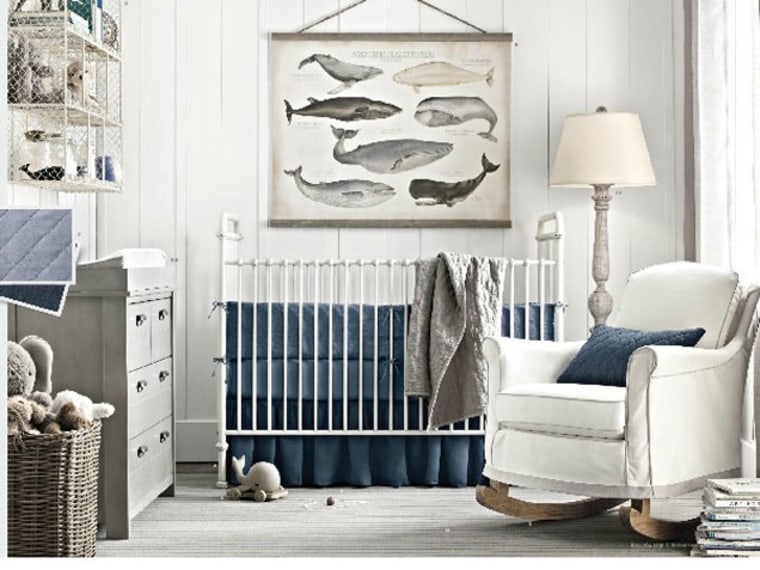 Suburban Turmoil
It was rumored that Champ Hargrove had insisted on the nursery's whale theme as motivation for his wife to lose the 10 pounds she'd gained during pregnancy.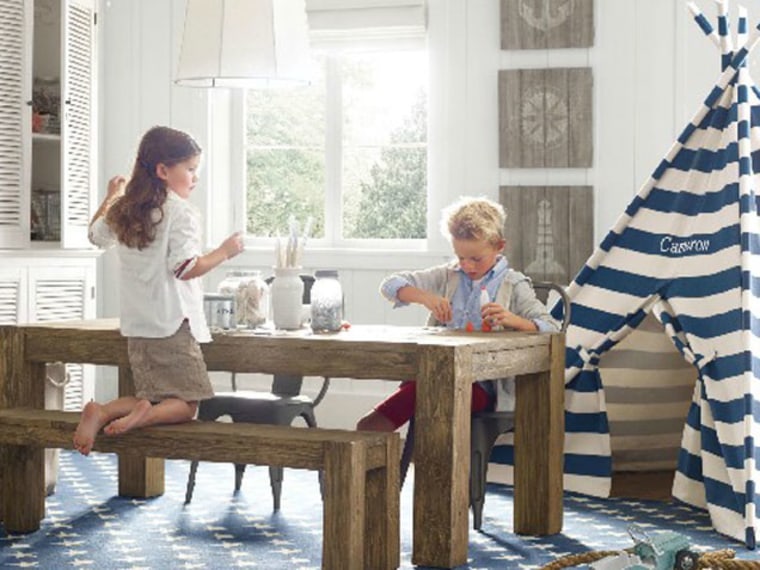 Suburban Turmoil
The Cavenbottoms proudly informed friends that the playroom's wigwam was purchased after Eugenia Cavenbottom discovered her 7th great aunt was half-Cherokee. "Once we got over the shock," she confided, "we decided it was of utmost importance that Cameron and Callista remain in touch with their roots."

Mom of two Sasha Emmons is a writer and editor. Follow her on Twitter and Google+.

A version of this story originally appeared on iVillage.